Free Pick: Stanford Cardinal vs. California Golden Bears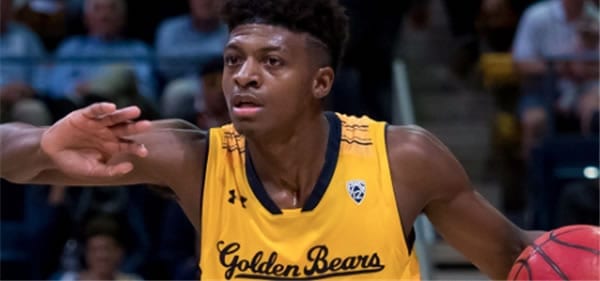 Stanford Cardinal (10-10, 10-9-1 ATS) vs. California Golden Bears (5-15, 5-15 ATS)
When: Sunday, February 3rd, 2019 – 4:00 pm ET
Where: Haas Pavilion – Berkeley, CA
TV: ESPN U
Point Spread: STAN -5.5/CAL +5.5 (BetOnline)
Total: 145.5
Well, that went even better than expected! Romeo Langford wasn't exactly the second coming of Michael Jordan in that game, but Michigan State is backsliding like a mofo. Losing to a conference rival at home in a game in which you're favored by 14.5-points is a tough pill to swallow.
Hopefully, our string of good fortune can come along with us for one last ride as we break down one of the few appetizers the sports world has offered us for the Super Bowl. An afternoon NBA slate is cute, but real basketball players know where the real action: Stanford versus Cal. The Golden Bears have had a season to forget, and they've yet to win a game in the calendar year of 2019. Stanford, meanwhile, has had mix success through the start of their Pac-12 schedule, but they're looking to springboard off of their 13-point victory over Colorado into a run at the tournament. Oddsmakers currently like the home team as 5.5-point underdogs with the total set to 145.5 points. Last one, best one, right?
The Cardinal Rules
If not for the stellar play of sophomore forward KZ Opkala, Stanford would be even more irrelevant than they already are. The Pac-12 may very be a one-bid conference, and Stanford is one of the culprits of their continued sucking. Boo, Stanford!
To take down the Golden Bears, Stanford needs to continue with the blueprint they've laid out. In their last three victories, the Cardinal have been able to control the pace, knock down open 3s and get to the free throw line. However, the reality is that Stanford's lack of consistency makes them a wild card every time they touch the floor. Guys like Oscar De Silva have been able to give Stanford some form of reliable offense, but Ken Pom likes they as the 173rd ranked offense in the country, so don't get too excited. However, against the Golden Bears, Stanford may be able to skate by without playing their "A" game.
California Golden Bear Drought
Yucky. This is an ugly team in an ugly game. My hope was that today's Virginia Tech – NC State 47-24 bout was the fugliest form of basketball we can find, but the Golden Bears are always a threat to take that title.
To stay within striking distance of the Cardinal, Cal is going to need a significant shift in basketball philosophy. We are blessed with 353 NCAA Divison I college basketball teams in this country; Cal ranks 346th in assists and 350th in rebounding. Despite four double-digit per game scorer, they rank 299th in points per game. So, to recap: Cal doesn't score, they don't rebound, and they refuse to pass the ball to each other. Who is coaching this team? Whoopi Goldberg from Eddie? Need any more information about Cal? I didn't think so.
Best Bet
Hmm. Now, I am about as big of a basketball nerd as they come, and even I will be finding literally anything else to do besides indulge in this game. There are about 400 Super Bowl prop bets that are calling my name, and I'll gladly be parsing through them while chowing down on buffalo chicken dip. But, if you absolutely must, I think it's clear what needs to be done. Stanford is not a good team, but Cal is an aggressively bad one. Actively bad. Cal very well may win this game, or at least keep it close. But do you really want to bet your hard-earned money on a team that hasn't won since Boxing Day? I think not.
Final Score Prediction: Stanford 67 – California 55