College Basketball Pick: SMU vs Tulane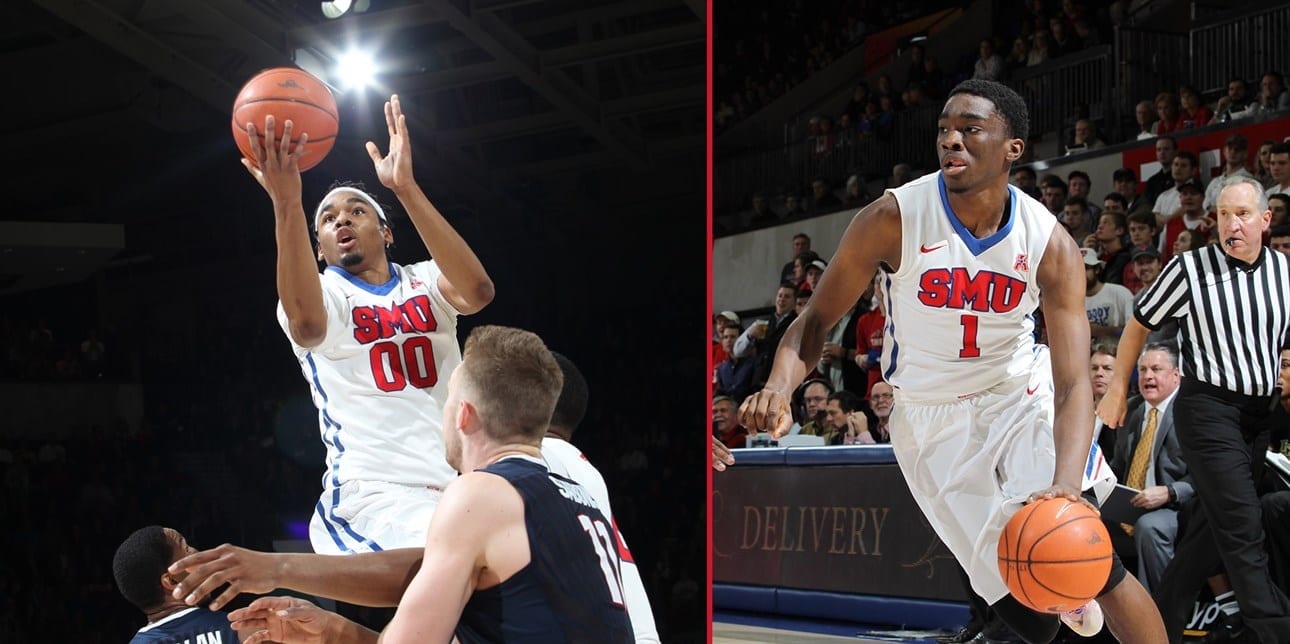 SMU Mustangs (9-4 SU, 6-7 ATS) vs. Tulane Green Wave (4-9 SU, 5-8 ATS)
When: Friday, January 4, 2019 – 7 PM ET
Where: Devlin Fieldhouse, New Orleans
TV: ESPN2
By: Dan Jamison, College Basketball Handicapper, Predictem.com
Point Spread: SMU -9.5 /TULN +9.5 (MyBookie Sportsbook)
Total: O/U 59.5
Last Time Out: SMU routed East Carolina 82-54; Tulane was crushed 93-61 by Cincinnati.
Scouting the Mustangs:
SMU has won three straight games, and one of the reasons for the Mustangs' resurgence is that they've gotten their offense going. Jahmal McMurray has hit double figures in nine straight contests and averages 18.9 points per game, including a 19-point performance in a win at Georgetown. SMU's defense has played well in the past two wins over Cornell and East Carolina, but the Mustangs are not a team that likes to win with their defense. In fact, the four games that SMU has lost are four of their five lowest-scoring outputs this season, underscoring that the Mustangs are very much an offense-first team that plays only middling defense and can't really win if they're not scoring.
College Football Championship Pick: Clemson vs Bama
Scouting the Green Wave:
Tulane wasn't supposed to be an upper echelon team this year anyway, but the Green Wave's chances of taking a step forward went to almost zero before the season started with a knee injury to Ray Ona Embo, Tulane's point guard for the past two seasons. Although the Green Wave started the year well with two wins and a competitive loss to Florida State, reality has since set in that playing without a true point guard has left Tulane a mess. Unfortunately for the Green Wave, their defense hasn't offset their struggles; Tulane gives up 74.7 points per game and averages just 4.9 steals.
X-Factor:
The quick turnaround. This is a rare situation where the road team is actually traveling less than the home team for this game, as SMU played at home in Dallas on Wednesday and had a short flight to New Orleans, while Tulane visited Cincinnati and faced a longer flight for their home game with the Mustangs. Neither team has had much time to prepare for the other, which means that this game will be more about what kind of team each one is rather than how they've prepared to play each other.
SMU Will Cover if:
The Mustangs can get their offense going from the opening whistle and keep it rolling throughout the first half. Tulane is a reeling team at the moment, and SMU will have the chance to prevent the Green Wave from gaining any confidence if they can get off to a fast start in this game. Tulane might be struggling, but it's still going to be facing its home opener in front of its fan base, which can give the Green Wave a lift if they give the crowd something to cheer about. SMU can't give Tulane that chance.
Tulane Will Cover if:
The Green Wave can stay in the game in the first half. SMU doesn't present the same kind of challenges that Cincinnati did, but the Mustangs are still a talented team that can bury Tulane early if given the opportunity. After three straight losses, Tulane isn't going to be in the highest of spirits when this game starts, but if Caleb Daniels can get off to a good start and get Tulane to an early lead, or at least keep them in the contest, Tulane can get the crowd into the game and make things difficult for the Mustangs.
Dan's Pick to Cover the Spread:
SMU's losses are understandable for a middling team in the American. Tulane, on the other hand, has lost to several low-major opponents, including a neutral-court loss to Alabama A&M, which has all of one victory on the season. The fact that Tulane managed to lose to a team like that doesn't exactly give me confidence in picking the Green Wave in a game like this.
So I'm going to have to back the Mustangs. In a situation like this where neither team is anything special, it's best to go with the team that has a matchup advantage in at least one area. SMU has the kind of offense that can win a basketball game, and Tulane is anything but solid at the defensive end of the floor. The Green Wave probably can't stop the Mustangs, and that's a problem, because that means that SMU is likely to dictate the tempo and turn the game into a scoring contest.
Tulane, quite frankly, can't win a scoring contest against SMU. I don't want to pick a team that lost to Alabama A&M, and I'm not going to have to in this contest. Bet the Mustangs at at one of the bookies with the best odds to cover the spread. They win their fourth straight.