College Basketball Pick: West Virginia vs. Texas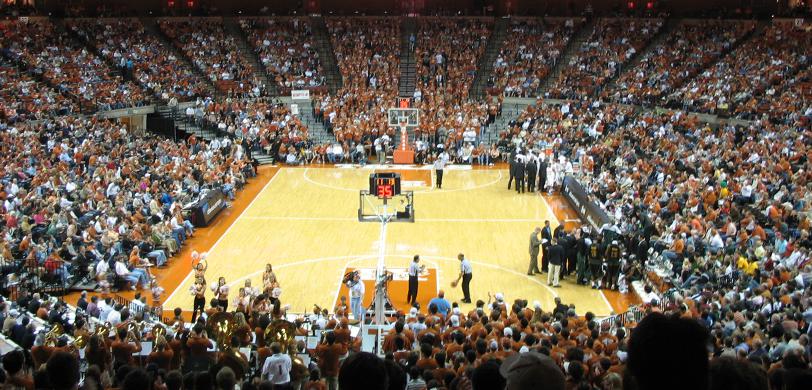 West Virginia Mountaineers (8-5 SU, 3-9 ATS) vs. Texas Longhorns (9-4 SU, 6-7ATS)
When: Saturday, January 5, 2019 – 9 PM ET
Where: Frank Erwin Center, Austin, Texas
TV: ESPN2
By: Dan Jamison, College Basketball Handicapper, Predictem.com
Point Spread: WVU +7/TEX -7 (MyBookie Sportsbook)
Over/Under: 141
Last Time Out: West Virginia fell 62-59 to Texas Tech; Texas routed Kansas State 67-47.
Scouting the Mountaineers:
Bob Huggins is not happy with his team right now. Traditionally, Press Virginia has led to a lot of turnovers in Mountaineers games — turnovers by the other team to West Virginia's aggressive defense. This season, however, West Virginia has been the one that's struggled to hold onto the basketball, prompting Huggins to sarcastically call his team "very charitable" after West Virginia threw away an upset with 22 turnovers against Texas Tech. The good news for West Virginia is that Derek Culver is back in action and finding his game and Lamont West's leg injury wasn't serious, which the latter showed with a 22-point performance against the Red Raiders. He'll need to be at that level again against Texas.
Virtually irrelevant side note: Any of you hoops junkies remember basketball prodigy and Youtube sensation Jordan McCabe? He is all grown up now, all 5'10 of him, and landed his D1 ship! He is a freshman on WVU. If this game gets out of hand either way you may be treated with 2 minutes of…
Scouting the Longhorns:
Texas has been a difficult team to figure out this season. On one hand, the Longhorns have shown an ability to win big games by beating North Carolina on a neutral floor, but on the other, Shaka Smart's team has proven itself vulnerable to the likes of Radford and Virginia Commonwealth. Jase Febres has stepped up in the Longhorns' past two games, hitting 7-of-9 from behind the arc to help Texas get out of the Octagon of Doom with a 20-point win. If he and Kerwin Roach can form a strong combination, Texas could turn a corner in a hurry.
X-Factor:
The 3-point arc. The two teams had entirely different experiences with the arc in their Big 12 openers, as Texas shot 81.8 percent from behind the arc in the second half in Manhattan to destroy K-State, while West Virginia held Texas Tech to just 16.7 percent from deep in nearly pulling off the victory. This situation is a battle between strength on strength, as Texas needs to hit the triple in order to get its offense going, while West Virginia isn't a great scoring team and can't fall too far behind its opponent and hope to come back.
West Virginia Will Cover if:
The Mountaineers can take the formula they used against Texas Tech and remove turnovers from the equation. In many ways, West Virginia played a game that matched its strategy to the letter, but the turnovers undid all of the good work they did at denying shots and cleaning up the glass. Against Texas, West Virginia faces another tough defense, but not one that likes to play fast and force turnovers like Smart's Virginia Commonwealth teams did. Texas is a middle-of-the-road team in pacing, while Press Virginia still likes to move the ball quickly, so West Virginia needs to run intelligently to get the Longhorns out of their game and allow themselves to get good looks.
Texas Will Cover if:
The Longhorns can hit a few early shots and force the Mountaineers out of their comfort zone. Forcing them out of their comfort zone in this case means defending well and slowing the game to their pace. West Virginia doesn't shoot the ball well at all, but the Mountaineers still routinely score in the 70s because they like to play fast and get plenty of looks at the basket. By the law of averages, if you take enough shots, some of them are going to go in, but if Texas can limit the Mountaineers's looks at the basket, the law of averages isn't going to come into play.
Dan's Pick to Cover the Spread:
West Virginia is tough to trust. The Mountaineers have struggled badly against the spread this season, and they've had some difficult moments, such as needing to shoot 50 percent from 3-point range to escape from Jacksonville State. But I'm going to bet my bitcoins on the Mountaineers here because of what the teams did in their most recent games and the type of teams they are.
West Virginia played a strong defensive game against Texas Tech, and that's repeatable. Defense isn't something that changes from game to game if you play it properly. Conversely, Texas shot 82 percent from the 3-point arc, and that isn't sustainable. There's also the fact that Kansas State was missing two players, which led to the Wildcats running out of gas in the second half. That's not likely to repeat itself this time around, but college basketball players have a tendency to think it will when they play immediately after a great shooting night. More often than not, it leads to them getting bitten by a lesser team.
Because Texas has already shown that it's perfectly capable of having that exact scenario happen to them this year, I think it makes a lot of sense to plan on it happening again. I'm going with the Mountaineers here.
TIRED OF YOUR CREDIT CARD NOT WORKING AT SPORTSBOOKS? IT WILL AT MYBOOKIE+ GET a $1000 Free Play!