Sportsbooks make Arizona State Small Favorites vs. St. John's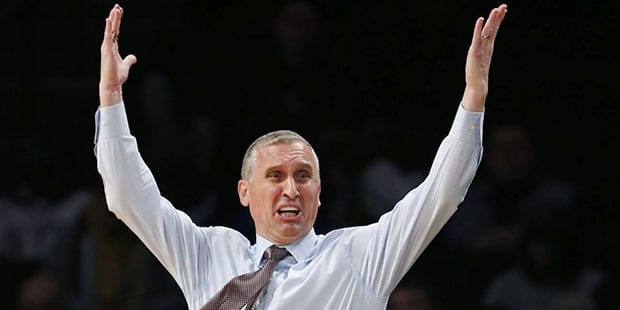 Arizona State Sun Devils (22-10 SU, 17-14-1 ATS) vs. St. John's Red Storm (21-12 SU, 14-18-1 ATS)
When: Tuesday, March 19, 2019 – 9:10 PM ET
Where: UD Arena, Dayton, Ohio
TV: truTV
By: Dan Jamison, College Basketball Handicapper, Predictem.com
Point Spread: ASU -1.5/SJU +1.5 (Mybookie Sportsbook)
Total: O/U 152.5
Last Time Out: Arizona State lost 79-75 to Oregon; St. John's lost 86-54 to Marquette.
Scouting the Sun Devils:
Back in Dayton for the second year in a row, the Sun Devils return as one of the most inconsistent teams in the nation. Perhaps that's a major reason why most online sportsbooks opened the Sun Devils as less than a bucket favorites? Arizona State showed that it can win against good teams when it defeated Kansas, but by the same token, it can also lose to the likes of Washington State, which didn't come anywhere close to making the NCAA tournament. So which team is going to show up here? That depends on which version of Luguentz Dort shows up in Dayton. When Dort is on, Arizona State has the ability to beat almost anyone, but he's shown an occasional tendency to disappear when his team really needs him, such as when he managed just seven points in a 28-point loss at Oregon.
Scouting the Red Storm:
St. John's is perhaps more dependent on one player than any team in the nation. When Shamorie Ponds takes over a game, the Red Storm are good enough to beat any team in the nation. But too often this season, Ponds has received next to no help from his teammates, which is why the fading Red Storm found themselves in Dayton. St. John's closed by losing five of its final seven, including two to a Xavier squad that might have had a stronger case for an at-large spot than St. John's did by the end. That could be a problem brought on by how few players are in the Red Storm rotation, as St. John's only uses seven players on a consistent basis. By this point, it's fair to wonder if the Red Storm have run out of gas.
X-Factor:
Chris Mullin. Where is his mindset at after personal tragedy following the death of his older brother? The St. John's coach lost Rod Mullin, to whom he was especially close, to cancer just two weeks ago, and the Red Storm haven't exactly played well since that occurred, squeezing by last-place DePaul and getting blown away by Marquette.
When a personal tragedy occurs, one of two outcomes is possible. Either a team will rise to the occasion and take inspiration from tragedy, or it'll lose its focus and won't play to its potential. St. John's insists that it's inspired by what's happened to Mullin, but its recent play suggests that the Red Storm are a team without focus. They've got to get themselves back on track if they're going to keep their season going.
Arizona State will Cover if:
The Sun Devils can push the Red Storm around inside. On the glass, this game is a giant mismatch. Arizona State rebounds the ball well, averaging over 40 boards a game to rank 15th in the nation. St. John's…well, doesn't. The Red Storm are one of the weakest teams in the nation on the glass, ranking 306th in the nation and dead last among the Power 6 conference squads. Arizona State has to use its advantage to extend its possessions and keep the ball out of the hands of Ponds and LJ Figueroa.
St. John's will Cover if:
The Red Storm can get good looks at the basket. The best way to beat a good rebounding team is to make your shots, because there simply are no rebounds to grab if your shots find the bottom of the net. Ponds has to come into this game hot, hit a few shots early and get the offense going before Arizona State has a chance to respond. With the Sun Devils likely to dominate the game on the glass, St. John's has to keep the game away from the glass as much as possible. If the Red Storm start missing shots, they're dead.
Dan's Pick to Cover the Spread:
I don't really like either of these teams. Arizona State is far too inconsistent for me, and St. John's is fading badly down the stretch. But in the Sun Devils' inconsistent play lies one reason to take them: they were still getting wins while St. John's was falling by the wayside. Over its final eight games, Arizona State went 6-2, and the two were both to Oregon, which might be the hottest team in the nation right now.
St. John's hasn't beaten anyone but DePaul over its past five games, and that hardly inspires confidence. I get the feeling that a shallow rotation has caught up to Mullin's team, and even though Bobby Hurley doesn't use many more players than Mullin does, his team seems fresher at the end. That's good enough for me to give the small amount of points here and take the Sun Devils.