Arizona vs. Washington State Prediction ATS 11/19/21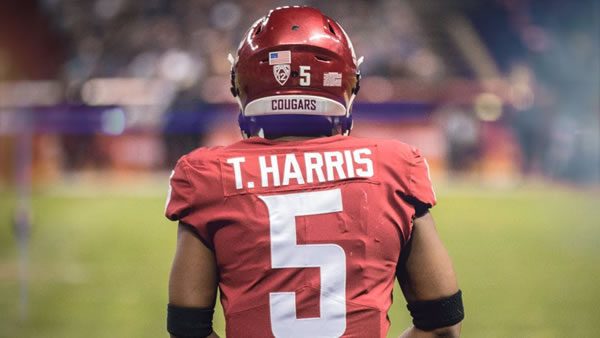 Arizona Wildcats (1-9 SU, 6-4 ATS) vs. Washington State Cougars (5-5 SU, 6-4 ATS)
College Football Week 12
Date and Time: Friday, November 19, 2021 at 9PM EST
Where: Martin Stadium, Pullman, Washington
TV: Pac12
Point Spread: ARIZ +14/WSU -14 (Betanysports - Bet on games at -105 odds instead of -110 there! Making the switch to reduced juice football betting will save you TONS of cash!)
Over/Under Total: 52.5
The Arizona Wildcats take on the Washington State Cougars in Pullman on Friday in Pac-12 action. Arizona has been able to show a bit more respectability lately. After breaking a long winless streak two weeks ago against Cal, they covered the spread against division-leading Utah in a 38-29 loss on Saturday. They now turn their attention to the Cougars. On Saturday night, the Cougars fell short to the Oregon Ducks, 38-24, hanging in there well with the division-leading Ducks before wilting late. With some bowl ramifications still on the table, they look to get their nose back above.500 in what seems like a manageable spot. Let's break it down.
A Case of a Misleading Record?
From a strictly football sense, 1-9 is not easy to sugar-coat, and I'm sure Arizona players and backers take little solace from the fact that the Wildcats have been decently successful as a betting choice this season at 6-4. Last week was a case in point, as they stuck with a heavily-favored Utah team all the way and easily covered the jumbo 24-point spread. Some people seem to have the wrong idea about the Wildcats this season.
Sure, Arizona is bad. But in betting, those types of elementary conclusions generally don't cash a lot of tickets. They're bad with a twist—deficient enough to be in behind the eight-ball against all but the worst Pac-12 teams, but vaguely respectable to avoid getting run over consistently. A look into their results is revealing. Oregon couldn't pull away from them until late. Losses to favored teams like Washington, USC, and Utah were pretty close. They haven't been easy to put away.
But as we celebrate Arizona's scrappiness, let's also point out that there have been enough stretches of dysfunction and lopsided beatings to make them a dicey choice. When you lose twenty in a row, there are problems-galore. Thorough beatings to San Diego State, a down Colorado team, and UCLA were bad enough, but they also lost to Northern Arizona this season. Their recent spurt of covering aside, they can hit some pretty low depths without much warning.
Tough Spot for Wildcats
This could shake out as a tough road spot for the Wildcats. A team that is more inclined to throw there being some weather in Pullman could resonate. This is only the fourth road game for the Wildcats, and none were this long or this out of their element. This is a time of the year where these southwest Pac-12 teams end up a little out of their realm in these more northern conference spots. In two of their previous road spots, they covered the spread and played decently, but this could be a more complex scenario.
Some defensive stats stand in the Wildcats favor. And again, that's all from a relative standpoint as a team getting a nice chunk of points. But with WSU more of an aerially-inclined offense, Arizona hasn't been bad in that area. That could be a partial byproduct of it being so easy to run against Arizona. And trying to get a big play out of this Wildcats "D" has been nearly futile. They give up an average of almost 30 points a game.
MORE FOOTBALL: CHECK OUT OUR WEEK 11 NFL PICKS!
Main Advantages for Washington State
Last week, a close game somewhat broke out against conference frontrunner Oregon, but a Cougars team that has worked on the defensive part of their profile the last few seasons has seen better results on that front. Among their better showings were allowing 24 to Utah, 6 to Cal, 21 to BYU, and 21 to Arizona State. Now they take on an Arizona team that has been better-than-advertised two straight weeks with both games at home, where they scored 39 total points. It's not hard to see why some feel we might get back to seeing a more lower-range Arizona this week.
Coming off a rough game, this might be a good spot for Washington State QB Jayden De Laura to right the ship. Arizona might not be terrible on the defensive side of the ball, but they've been more or less pushed around by the better offenses they've faced in the conference—and even by some that aren't so great. I'd look for some connections between De Laura and WR Travell Harris, with maybe RB Max Borghi getting back to the form he showed a few weeks ago when he was raining in scores for the Cougars.
What to Perhaps Expect
I see Arizona getting off to a fast start and maybe even hanging in there for a while against a WSU squad that is far from invulnerable. The Wildcats carry into this game some positive inertia, and that could give them a little extra bounce in their step, at least early on. I see things starting to wear on them in the second half, with Washington State starting to move the chains consistently. With some three-and-outs, the Cougars take hold late and cruise to the finish. In a Pac-12 setting between two teams that have shown a wide range, any number of scenarios can be justified. For some reason, this one seems a touch more likely than the others.
Lay the Points on the Home Favorite
While it's true that Arizona has looked better the last few weeks, while WSU was seemingly melting toward the end of the Oregon game, I envision a more according-to-form game this week. That could be a mistake in this conference, but between the difficulty of this road-spot for the Wildcats, the Cougars' fringe all-around capability, and Arizona's knack of melting down in different ways on defense from week to week, I see this as a decent spot for the Cougars. I'll take Washington State.
Loot's Pick to Cover the Point Spread: I'm betting on the Washington State Cougars minus 14 points. Bet this game and ALL your Week 12 college football picks by taking advantage of a 50% real cash bonus at the sportsbook with the best live betting platform and fastest payouts: Bovada Sportsbook! They also give you rebates on ALL your bets; win, lose or draw!
Doc's Pac-12 Friday Championship Smash

Doc's Sports is starting this football weekend off on Friday with a strong selection from the PAC-12 Championship Game in Las Vegas. Get this play now as Doc has the key angles that will allow this selection to grab the money in a big way. It is backed by a full report and 50 years of handicapping experience.