[et_pb_dcsbcm_divi_breadcrumbs_module hide_homebreadcrumb="off" homebreadcrumbtext="Home" separator="sep-raquo" hide_currentbreadcrumb="off" homebreadcrumborientation="left" _builder_version="3.8″ fontsbreadcrumbs_font="Lato||||||||" fontsbreadcrumbs_text_color="#000000″ fontsbreadcrumbs_font_size="15px" fontsbreadcrumbs_line_height="16px" fontsseperator_font="||||||||" fontsbreadcrumblinks_font="||||||||" fontsbreadcrumblinks_text_color="#2567cf" custom_margin="25px|||" custom_margin_phone="30px|||" custom_margin_last_edited="off|desktop" custom_css_main_element="font-family: Helvetica Regular;" global_module="3641″ saved_tabs="all" /]
Betting Sites move Washington from 10 to 12 vs Cal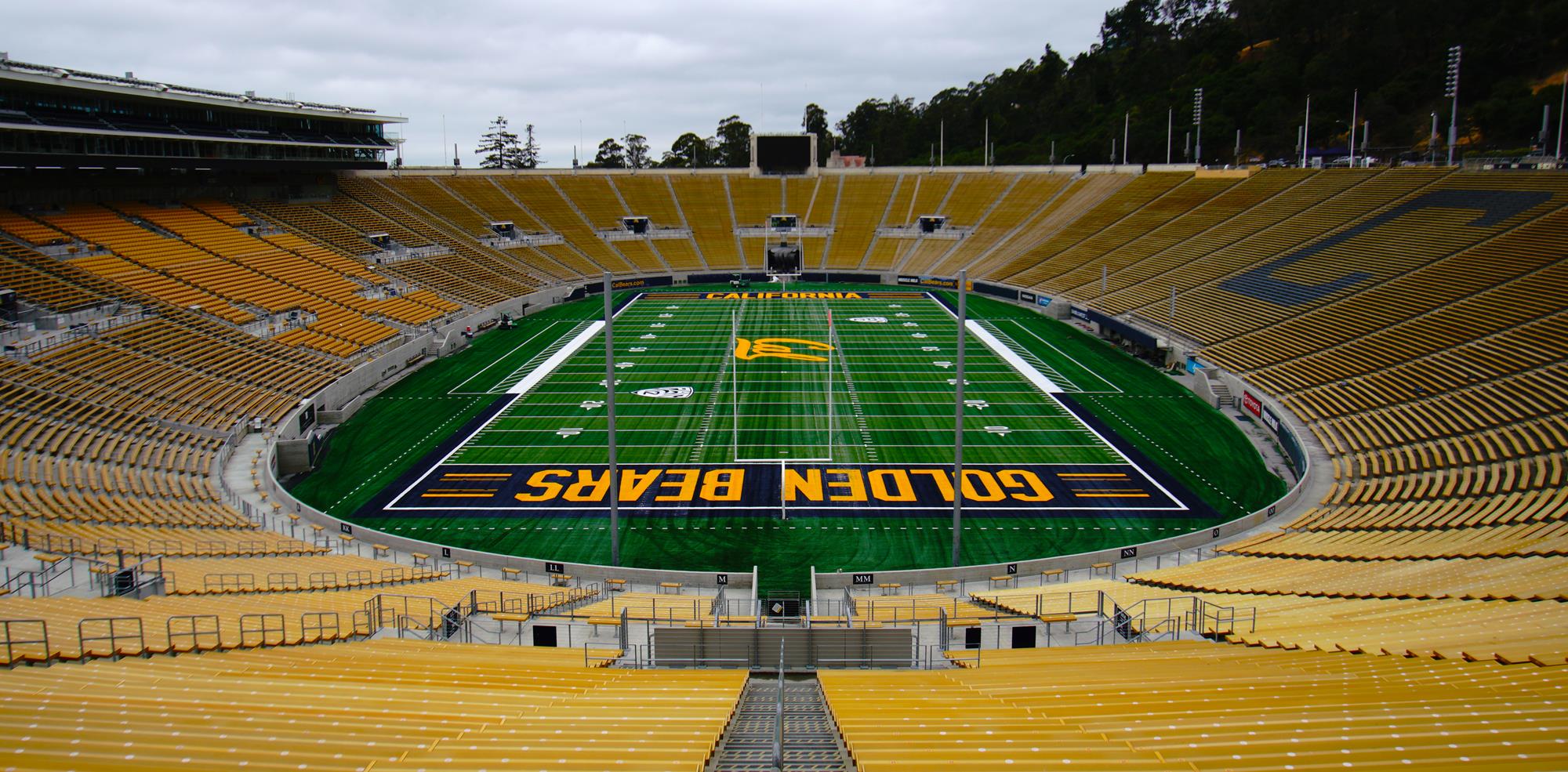 Washington Huskies (6-2 SU, 2-6 ATS) vs. California Golden Bears (4-3 SU, 2-4-1 ATS)
College Football Week 9
Date and Time: Saturday, October 27, 2018 at 4:30PM EDT
Where: Memorial Stadium, Berkeley, California
TV: Pac-12
By: Loot Levinson, NCAA Football Handicapper, Predictem.com
Point Spread: WASH -11.5/CAL +11.5
Over/Under Total: 45
The Washington Huskies make the trip south to Memorial Stadium to take on the Cal Golden Bears in Saturday Pac-12 action in week nine. Washington rebounded well from a tough OT loss to Oregon the previous week to beat Colorado last week, 27-13. Still, they've covered just two spreads this season and came up short in their two biggest games. Against Cal, they are facing a team that has been all over the place, following a 30-point loss to UCLA the previous week with a 49-7 road-thumping of Oregon State last week.
I like Cal to cover the number at home especially now that some betting websites are showing a 12 spot! They are one of the more-erratic teams in the conference, but also streaky. There are things they do well and areas where they suffer majorly. And you don't want to take a win over the lowly Beavers too much to heart, but a seniors-led team meeting before last week's game seemed to help get Cal pointed in the right direction. Washington might be the better team, but it doesn't always show on the scoreboard when the 2018 Huskies are concerned.
Washington and Their Contrasting Data
The Huskies are still among the class of the conference. We see some troubling patterns, however. In their two biggest games of the season, they came up short. There is this everlasting dull vibe about them. On one hand, they have that stifling defense with all those sterling defensive backs, along with an offense with a 4-year starter in QB Jake Browning and RB Myles Gaskin, though they've gotten worse over time in terms of bottom-line production. There is a chasm, as what they have on paper so seldom registers on the field in commensurate fashion.
Gaskin missed the last game, breaking a run of astonishing durability for the star Huskies back. He is listed as probable and if close to 100%, he could get wild on the Cal defense. To Cal's credit, their secondary is a fearsome one and can make a lot of plays. It's a group ranked in the top ten nationally, though it was pretty good last season and Browning and Company still put up a 38-7 win. And allowing 7 points against good offenses is nothing new for a Washington defense that is still allowing an average of 15 points a game, even after giving up 30 to Oregon a few weeks ago. In conference, however, we've seen opponents a little more-prone to score against this group in 2018, with UCLA putting up 24 and Arizona putting up 20. With big spreads to cover and an offense with only a fraction of its former firepower, it's not that easy for the Huskies as attested by their 2-6 ATS mark.
Let's also show some due caution. Cal is not a defensive marvel and this Washington team scored in every way imaginable last season against Cal, albeit in Seattle. They struck with the pass, the run, and even the defense got involved in the scoring. Browning is finding a nice dance-partner in Aaron Fuller at wide receiver. The defense is still monstrous, led by a tip-top secondary and monsters like Ben Burr-Kirven in the middle, who was all over the field last week. This team is still not an easy proposition, especially for middling conference rift-raft like Cal.
How Much Resistance to Expect from Cal?
You gotta catch the right Cal at the right time. The season started with three straight wins where they looked pretty good. Three straight losses, particularly a 30-point home-loss to 0-5 UCLA, erased that good start. And yeah, it's just Oregon State, but they looked shot out of a cannon. They looked really good and to bounce out of that funk was impressive, even if was against a bad opponent.
The Cal secondary was unhinged last week, suffering two ejections, one to playmaker Jaylinn Hawkins. Even last year with just over 200 yards, Browning had to really pick his spots against this group. They have some ball-hawks lying in-wait and the prospects of Gaskin not being at 100% also bodes well for the Golden Bears, who can use all the help they can get.
Cal Wields Weapons
Some injuries have given the Golden Bears some depth, especially at quarterback, where they have three guys with starting experience. Nothing is solid as of press-time, but after Chase Garbers' three-touchdown performance on Saturday, he looks to be the man behind center for this matchup. The redshirt freshman has shown a flair for winning in his short time as a starter, though he fell flat against Oregon. Patrick Laird is a valuable running back with good aerial chops. Vic Wharton and Kanawai Noa are two veteran targets for Garbers to exploit through the air. Garbers seems to work in tandem with his weapons with improved chemistry. We'll see what he can come up with this weekend. Again, Washington's defense might not be the monster of last season, but they've been pretty good—especially at this level of conference play.
Take the Points on the Home Underdog
On one hand, Cal lost by 31 to UW last season. A win over Oregon State lately doesn't amount to a hill of beans. Losing by 30 at home to a winless UCLA bunch the week before would seem to speak more-loudly. We get it. Still, trying to be all logical when betting on Pac-12 games can only lead to trouble. Cal is streaky and maybe they're back on the upswing. They're at home this time, for the only time in a 4-week window and look to take advantage. Despite the slide, they're still a team that identifies with having a future and viable plans for this season. I see this meaning a lot more to them than it does Washington and I feel that will result in a good showing and a cover.
Loot's Pick to Cover the Point Spread: I'm betting on the Cal Golden Bears plus 11.5 points.
<h4 class="widgettitle">NFL Picks</h4><!-- [et_pb_line_break_holder] -->