[et_pb_dcsbcm_divi_breadcrumbs_module hide_homebreadcrumb="off" homebreadcrumbtext="Home" separator="sep-raquo" hide_currentbreadcrumb="off" homebreadcrumborientation="left" _builder_version="3.8″ fontsbreadcrumbs_font="Lato||||||||" fontsbreadcrumbs_text_color="#000000″ fontsbreadcrumbs_font_size="15px" fontsbreadcrumbs_line_height="16px" fontsseperator_font="||||||||" fontsbreadcrumblinks_font="||||||||" fontsbreadcrumblinks_text_color="#2567cf" custom_margin="25px|||" custom_margin_phone="30px|||" custom_margin_last_edited="off|desktop" custom_css_main_element="font-family: Helvetica Regular;" global_module="3641″ saved_tabs="all"][/et_pb_dcsbcm_divi_breadcrumbs_module]
BYU Cougars vs Arizona Wildcats Picks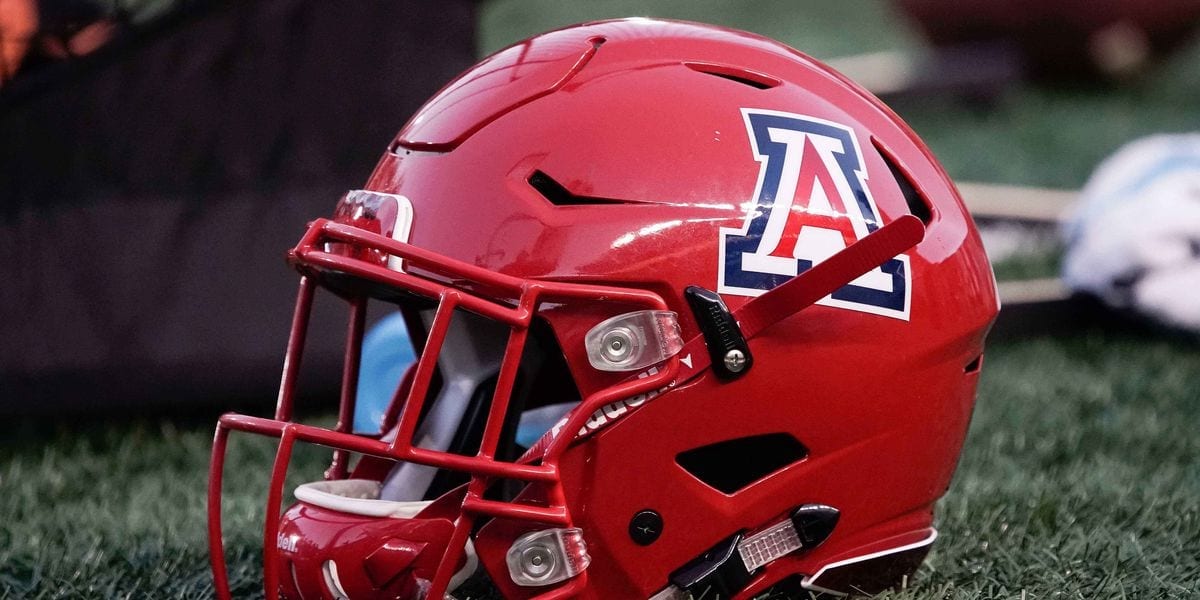 BYU Cougars vs. Arizona Wildcats 
College Football Week 1
Date and Time: Saturday, September 1, 10:45pm EST
Where: Arizona Stadium – Tucson, AZ
TV: ESPN
by Bob Clark, NCAA Football Handicapper, Predictem.com
Point Spread: BYU +11.5/ARI -11.5 (Bookmaker)
Over/Under Total: 60.5
What a great feeling! College football is BACK! It has been a long few months for me…especially as a Georgia fan but the slates are wiped clean, everyone is 0-0, and the National Championship is up for grabs. With that said, this game here will probably not have much implication on the College Football Playoff nor the National Title, but we will break this game down in an effort to find betting value.
 Read tonight's Michigan vs Notre Dame Pick
This Saturday at 10:45pm EST, the BYU Cougars will travel into Tucson to take on the Arizona Wildcats. This will be the 24th all time meeting between these two teams with Arizona leading the series 12-10-1. The last meeting between these two programs took place in 2016 with BYU getting the 18-16 win over Arizona. Many experts feel we will see a much different type of game from both teams and it will be a far cry from the 18-16 defensive battle it was a couple of years ago.
Currently, the Arizona Wildcats are an 11.5 point favorite over the BYU Cougars while the total points are set at 60.5 combined. As of late Friday evening, nearly 60% of the betting action was on BYU to cover and keep the game close while almost 40% liked Arizona to get the easy home win. As for the total points, 56% of the bettors think this game will stay under the posted total of 60.5. Not that any stats from the past matter this coming Saturday, but historically speaking, the games in this series have never reached the 60 point total with the largest scoring total taking place back in 1975 when the final score was 36-20 in favor of the Wildcats. Again, history does not dictate today, but I still like looking at trends and in this series, the trend is the under.

KEYS FOR ARIZONA: Arizona enters this game as a double digit favorite at home. This game will start the Kevin Sumlin Era who this past season parted ways with Texas A&M and made his way to Tucson. Just like under Rich Rodriguez, the Arizona offense should be clicking on all cylinders behind the play of Arizona QB, Khalil Tate. The downfall however, like always, will be the defense of Arizona. I believe over time, Kevin Sumlin will have the Wildcat D in a much better place statistically, but it will be a work in progress. Having said that, I feel that this is a good match-up early in the season for Arizona. BYU has a stout defense, but the Wildcats should still be able to get things going on offense. As for the sub par Arizona defense, I think they will be okay against a BYU offense that is still trying to make a name for themselves. As long as Arizona eliminates turnovers, they have a real shot to get the easy win on Saturday night.
KEYS FOR BYU: BYU is coming in as a big underdog, but over the course of the last 5-7 seasons, BYU has pulled off some pretty big upsets. This is a team that plays very good defense. The keys to this game will be to somehow slow down the Arizona offense and to control the clock. I already discussed the weak defense of Arizona and if BYU can get a run game going and work the clock, this could end up being a four quarter low scoring affair. Just like I said about Arizona, BYU will also need to play mistake free football. The smallest momentum shift or easy score in a game like this can turn the table for good. BYU CAN win this game…but it is going to take a very disciplined approach.
PREDICTION: What do I predict for this game? I think the first half is going to be a snooze fest. My opinion is that the Arizona offense will take a few possessions to get in rhythm while the BYU offense just tries to grind it out. However, I see a second half that opens up a bit. Deep down I want to say that this is a close one, but I have a feeling that Arizona will get a late score that pushes them over the double digit lead and makes the game look more out of hand than it actually was. I like Arizona to win this game 27-14 and get the cover while the game stays under the posted total of 60.5.
Bob's Football Picks: Take the Arizona Wildcats -11.5 and UNDER the posted total of 60.5 points.
<aside><h4 class="widgettitle">More NFL Picks</h4><!-- [et_pb_line_break_holder] -->
<!-- [et_pb_line_break_holder] --><div class="widget-footer"><a href="https://www.predictem.com/nfl/">See all the NFL picks.</a></div><!-- [et_pb_line_break_holder] --><hr><!-- [et_pb_line_break_holder] --><style><!-- [et_pb_line_break_holder] -->ul.postsbycategory {list-style-type: none; margin:0; padding: 0; margin-left: -3px}<!-- [et_pb_line_break_holder] -->.postsbycategory li {padding: 5px 0px; display:block; clear: both; border-bottom: 1px solid #ccc;line-height:16px!important; min-height: 50px;}<!-- [et_pb_line_break_holder] -->.postsbycategory li a{color: #000; font-size: 14px!important;}<!-- [et_pb_line_break_holder] -->.postsbycategory img {width: 85px!important; height: 40px;<!-- [et_pb_line_break_holder] -->float:left; <!-- [et_pb_line_break_holder] -->padding:0px;<!-- [et_pb_line_break_holder] -->margin: 0px; margin-right: 8px;<!-- [et_pb_line_break_holder] -->border: 1px solid #EEE;<!-- [et_pb_line_break_holder] -->}<!-- [et_pb_line_break_holder] --> .widget-footer a {color: #666;}<!-- [et_pb_line_break_holder] --> .widget-footer a:hover {padding-top: 2px;}<!-- [et_pb_line_break_holder] --> </style></aside>