Las Vegas Bowl: Arizona State vs. Fresno State Pick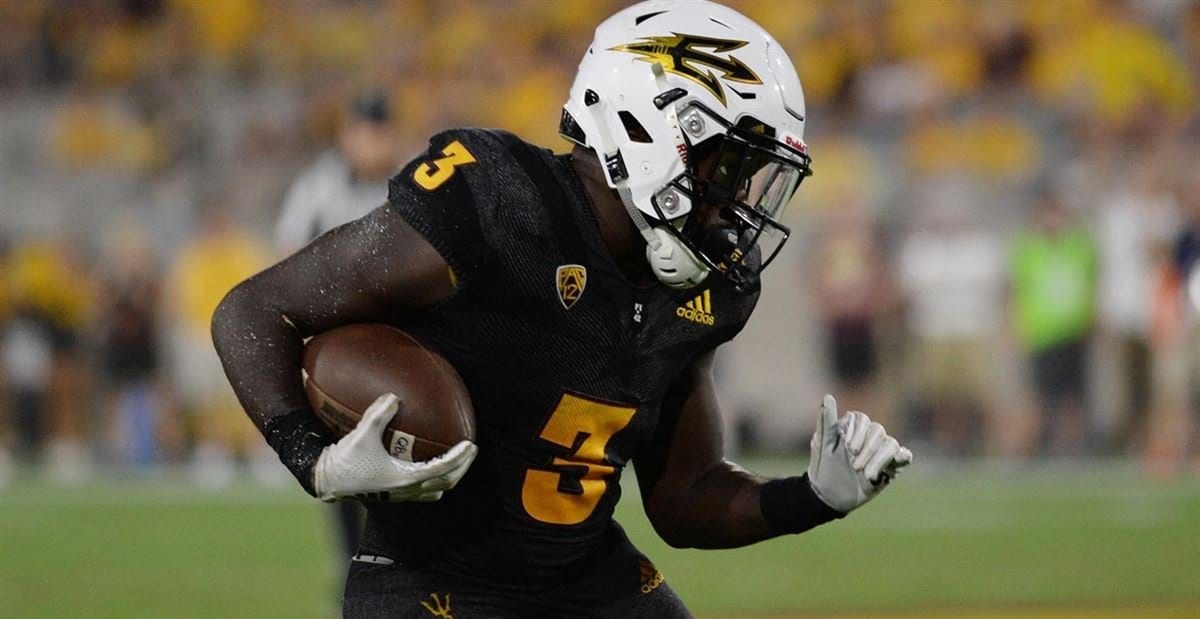 Las Vegas Bowl
Date and Time: Saturday, December 15, 2018 at 3:30PM EST
Where: Sam Boyd Stadium, Las Vegas, Nevada
TV: ABC
Point Spread: ASU +4/FRES -4
Over/Under Total: 52
The Arizona State Sun Devils take on the Fresno State Bulldogs in the Las Vegas Bowl on December 15. It looks to be a competitive game, despite some divergent results this season. The Sun Devils finished well but were still only 7-5 this season—more or less also-ran status in the Pac-12 Conference. The Bulldogs won 11 games this season and ended the season on a big note with an overtime win at Boise for the Mountain West Conference title. While the Sun Devils faced the tougher opposition, I see what Fresno does well to translate in this spot, and I like them to get the win and cover at Sam Boyd Stadium on Saturday.
Both Teams Peaking Entering This Spot
Sure, in bowl season, all teams get a break. ASU last played on the 24th of November, with Fresno having played more recently by making it to their conference championship, having last played on December 1. With four wins in their last five games, with wins coming over USC, Utah, and in-state rival Arizona, the Sun Devils finished very strongly, as their offense kicked it up a notch to end the season. Against Fresno State, however, the ASU offense will be facing a defense that was very strong all season and came up big at the end. And for what it's worth, Fresno has played on this field this season, crushing UNLV 48-3 at Sam Boyd in November.
We saw a lot of heart from both squads at the end of the season. Arizona State looked to be on their way to a loss to Arizona in their last game before a 20-point fourth quarter allowed them to get the big win and finish the season above .500 in what was a successful season under first-year head coach
Herm Edwards. But let's not forget Fresno, two years removed from a 2-11 season, getting that elusive win on the blue-field with the overtime triumph for the conference title. Gauging both teams' form to close the season, one should expect a high-effort showing from this pair of prideful teams.
Which Offense is in a Position to Strike
Arizona State was able to see their offense kick into high gear late in the season—a big part of their late-season success. Manny Wilkins is a dual-threat type of quarterback, with 19 aerial touchdowns and 8 more on the ground. He is bolstered with a nice back in Eno Benjamin, who was 1524 yards and 17 TDs. He also had a 1000-yard receiver in K'Neal Harry but will be without him as Harry has declared for the draft and has chosen to sit this one out. And after some struggles throughout the season, they are in high gear. But they are facing one of the better defenses in the nation, as Fresno has allowed less than 14 points per game this season. It's a really stout group, and they showed they can make it work against better teams by allowing just 40 combined points in two matchups against Boise, even with an overtime game mixed in there. The Fresno "D" can also make plays with 24 turnovers, with Mike Bell, Anthoula Kelly, and JuJu Hughes each with three picks. Only two teams scored over 21 points against the Bulldogs this season.
Fresno quarterback Marcus Maryion, a former starter on Oregon State, is no stranger to Pac-12 opposition. He really was huge this season, even if Fresno relies more on defense. His growth was key, and he works with one of the best receivers in the conference in DeeSean Johnson, who was over 1300 yards. The Arizona State defense was very clutch late in the season and rushed the passer well and made a lot of plays. But they lack the stoutness that Fresno showed this season.
Varying Levels of Opposition
The whole quality of opposition argument is a natural topic when discussing a bowl game between a Pac-12 and MWC team. As we look at how Fresno had a better season, let's do it in the spirit of acknowledging the different context. Fresno proved their mettle in beating Boise on the road in the title game. That's a tough spot, and it's unclear if ASU could have pulled off that result. The Pac-12 is deep, with a lot of dangerous teams, most of whom can beat the entire MWC. The Mountain West was top-heavy this season, with a lot of rift-raft. So let's keep that in mind. While Fresno was making easy work of the UNLVs, San Joses, and New Mexicos of the world, ASU was playing teams like Michigan State, Washington, and Utah. Context counts for something.
Passing the Eye Test
Fresno won 11 games this season. But their only big-time opponent was Boise, where they lost a game and needed overtime to win the other game. The Bulldogs, however, have an air of quality that is palpable. They didn't rely on offense, though theirs is capable. Their defense may not have been tested to the extent that Arizona has been, but it's for real and translated at a high level against Boise. It's important to consider the amount of distance traveled under head coach Jeff Tedford, also no stranger to the Pac-12 Conference. To go from 2-11 to winning at Boise on a snowy field against a team that beat them a few weeks before showed they're more than a team that benefitted from a soft schedule.
Lay the Points on the Bulldogs
It's a nice game. You have a conference champion in Fresno, a team that came a long way to get here. On the other sideline is a Pac-12 team on the rise in the upstart Sun Devils. Both sides have a formula for success that worked well late in the season. And while it's not the most-marquee bowl date by any stretch, nothing about these teams suggests they'll phone it in for this game. But the most compelling part of this matchup in the Fresno "D" and I see it materializing well in Vegas this Saturday. I'm taking the Bulldogs.
Loot's Pick to Cover the Point Spread: I'm betting on the Fresno State Bulldogs minus 4 points and laying my action down at Bookmaker where they offer huge limits and fantastic player rewards!