[et_pb_dcsbcm_divi_breadcrumbs_module hide_homebreadcrumb="off" homebreadcrumbtext="Home" separator="sep-raquo" hide_currentbreadcrumb="off" homebreadcrumborientation="left" _builder_version="3.8″ fontsbreadcrumbs_font="Lato||||||||" fontsbreadcrumbs_text_color="#000000″ fontsbreadcrumbs_font_size="15px" fontsbreadcrumbs_line_height="16px" fontsseperator_font="||||||||" fontsbreadcrumblinks_font="||||||||" fontsbreadcrumblinks_text_color="#2567cf" custom_margin="25px|||" custom_margin_phone="30px|||" custom_margin_last_edited="off|desktop" custom_css_main_element="font-family: Helvetica Regular;" global_module="3641″ saved_tabs="all"][/et_pb_dcsbcm_divi_breadcrumbs_module]
Pick: Ohio State Season Wins Over/Under

By Mike Mann
What can we expect out of the Buckeyes this season? Here are five reasons why a championship run should be in the cards again for OSU in 2018.
Motivation
Despite winning the Big Ten Championship game, Ohio State still didn't earn one of the four entries into the BCS Playoffs a season ago. The main reason being an unsightly 55-24 beatdown suffered against Iowa to begin November. It completely took the wind out of the Buckeyes sails in they eyes of the BCS committee. Instead of pouting and suffering a postseason letdown Ohio State instead easily took care of business in the Rose Bowl with a 24-7 victory against Sam Darnold and USC. I expect them to carry that momentum and BCS-missing chip on their shoulder into the 2018 season.
Schedule
The Buckeyes play the least amount of teams that went to a bowl last season of any member of the Big Ten with just five on the schedule, while also benefiting from only playing four true road games on the year. They start off with tune-ups against Oregon State and Rutgers before traveling to Arlington to take on TCU in a 'neutral' matchup in Texas. The Horned Frogs are no doubt talented and pose a tough non-conference matchup, but they get them at the right time early in the season as TCU only returns 9 starters overall and does not have anyone on the roster with quarterback experience. From that point on a road trip to Penn State is the only difficult game until November when they play Michigan State and Michigan in a two-week span to end their regular season. The greatest benefit of this years' schedule for OSU is that they avoid both Wisconsin and Northwestern from the Big Ten West, though it would be to no one's surprise if they ended up playing the Badgers again in the 2018 Big Ten Championship game.
Offense
A strong backfield highlights a Buckeyes offense that returns seven starters from a season ago. Sophomore running back JK Robbins earned 2nd Team Big Ten honors after putting up 1,403 rushing yards and a 7.2 YPC average, and is joined in the backfield by Mike Weber. The junior Weber is a year removed from a season in which he ran for over 1,000 yards. Over the past two seasons he has rushed for 19 touchdowns. Both players benefit from a strong offensive line highlighted by Michael Jordan and Isaiah Prince, and will be offset on the offensive side by wide receivers and return specialists Parris Campbell and KJ Hill. They will undoubtedly miss quarterback JT Barrett but should be in good hands with sophomore Dwayne Hoskins expected to take over the reigns after showing flashes of brilliance against Michigan a season ago when Barrett was injured. All around they are certainly good enough to rank in the top ten in offensive scoring and yards like they did a season ago.
Coaching
Beginning every season with Urban Meyer as their sideline leader gives Ohio State a distinct advantage against nearly every other team in college football, as he is undoubtedly one of the best to do so in recent history. Just focusing on the six seasons since arriving in Columbus, Meyer has posted a 73-8 overall record and has never finished any season with more than two losses. He has also guided his Buckeyes to two Big Ten titles along with a BCS Championship in 2012. With the number two ranked recruiting class in the country, it appears that Meyer has reloaded yet again and as long as he is leading Ohio State you can count on them being in the BCS playoff hunt on an annual basis.
Defense
Similar to offense being highlighted by their running game, an experienced front line is the strength of the Ohio State defense. Nick Bosa, Dre'Mont Jones and Chase Young are all future NFL talent and should continue last year's success that saw their side of the ball rank sixth nationally against the rush and ninth in yards allowed per game. The back end of the defense will be led by safety Jordan Fuller and rounded out with cornerbacks Damon Arnett and Kendall Sheffield, all of whom will likely be tested often as opposing teams look to the air more often with such an imposing defensive line in front of them.
The triple combo of Urban Meyer, a talent rich lineup and a manageable schedule set up the Buckeyes for another great chance at making a run at a National Championship. They are only allowed one mulligan with an over/under of 10.5 on their schedule, but may not even need that single misstep as they look to be one of the best teams in the country and worth your Over 10.5 wins bet on the season.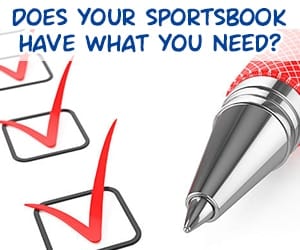 <div class="widget105"><!-- [et_pb_line_break_holder] --><h4 class="parlays">Best Parlays</h4><!-- [et_pb_line_break_holder] --><!-- [et_pb_line_break_holder] --><table id="parlay"><!-- [et_pb_line_break_holder] --> <tr><!-- [et_pb_line_break_holder] --> <th><span class="team"></span></th><!-- [et_pb_line_break_holder] --> <th>2 Team Parlay</th><!-- [et_pb_line_break_holder] --> <th>3 Team Parlay</th><!-- [et_pb_line_break_holder] --> <th>4 Team Parlay</th><!-- [et_pb_line_break_holder] --> </tr><!-- [et_pb_line_break_holder] --> <tr><!-- [et_pb_line_break_holder] --> <td><a href="https://affiliates.sportbet.com/tracking/Affiliate.aspx?idBook=2&mediaTypeID=220&AffUrlID=80&LandingPageID=55"><img src="https://www.predictem.com/wp-content/uploads/2018/06/sportbet-sm.png"></a></td><!-- [et_pb_line_break_holder] --> <td>2.74 to 1</td><!-- [et_pb_line_break_holder] --> <td>6.24 to 1</td><!-- [et_pb_line_break_holder] --> <td>13 to 1</td><!-- [et_pb_line_break_holder] --> </tr><!-- [et_pb_line_break_holder] --> <tr><!-- [et_pb_line_break_holder] --> <td><a href="https://record.bettingpartners.com/_5vfuDOH_H2wWPf2JTsWUjGNd7ZgqdRLk/1/"><img src="https://www.predictem.com/wp-content/uploads/2018/06/bovada_sm.png"></a></td><!-- [et_pb_line_break_holder] --> <td>2.64 to 1</td><!-- [et_pb_line_break_holder] --> <td>6 to 1</td><!-- [et_pb_line_break_holder] --> <td>12.3 to 1</td><!-- [et_pb_line_break_holder] --> </tr><!-- [et_pb_line_break_holder] --> <tr><!-- [et_pb_line_break_holder] --> <td><a href="https://record.webpartners.co/_jGZUKO3JWgwmunhzcKAZ62Nd7ZgqdRLk/1/"><img src="https://www.predictem.com/wp-content/uploads/2018/06/mybookie-sm.png"></a></td><!-- [et_pb_line_break_holder] --> <td>2.64 to 1</td><!-- [et_pb_line_break_holder] --> <td>6 to 1</td><!-- [et_pb_line_break_holder] --> <td>12 to 1</td><!-- [et_pb_line_break_holder] --> </tr><!-- [et_pb_line_break_holder] --></table><!-- [et_pb_line_break_holder] --><div class="widget-footer"><a href="https://www.predictem.com/best-sportsbooks/parlays-odds/">See all Sportsbook Parlays</a></div><!-- [et_pb_line_break_holder] --></div><!-- [et_pb_line_break_holder] --><!-- [et_pb_line_break_holder] --><!-- [et_pb_line_break_holder] --><style><!-- [et_pb_line_break_holder] --> #parlay {border-collapse: collapse;<!-- [et_pb_line_break_holder] --> width: 100%; border: 0px;<!-- [et_pb_line_break_holder] --> font-size: 14px!important;}<!-- [et_pb_line_break_holder] --> #parlay td, #parlay th {<!-- [et_pb_line_break_holder] --> border: 0px;<!-- [et_pb_line_break_holder] --> padding: 8px;<!-- [et_pb_line_break_holder] --> text-align: left;}<!-- [et_pb_line_break_holder] --> #parlay th {<!-- [et_pb_line_break_holder] --> padding-top: 5px;<!-- [et_pb_line_break_holder] --> padding-bottom: 5px;<!-- [et_pb_line_break_holder] --> font-weight: bold;<!-- [et_pb_line_break_holder] --> line-height: 14px;<!-- [et_pb_line_break_holder] --> text-align: center;<!-- [et_pb_line_break_holder] --> color: #000;}<!-- [et_pb_line_break_holder] --> #parlay tr {border-bottom: 1px solid #edeef0;}<!-- [et_pb_line_break_holder] --> .team {font-size: 16px;}<!-- [et_pb_line_break_holder] --></style>
<div style="width:340px; margin: 0 auto;"><!-- [et_pb_line_break_holder] --> <a class="twitter-timeline" data-width="340" data-height="500" data-link-color="#008156" href="https://twitter.com/PredictemPicks?ref_src=twsrc%5Etfw">Tweets by PredictemPicks</a> <script async src="https://platform.twitter.com/widgets.js" charset="utf-8"></script><!-- [et_pb_line_break_holder] --></div>