BMW Championship Picks – Tournament Analysis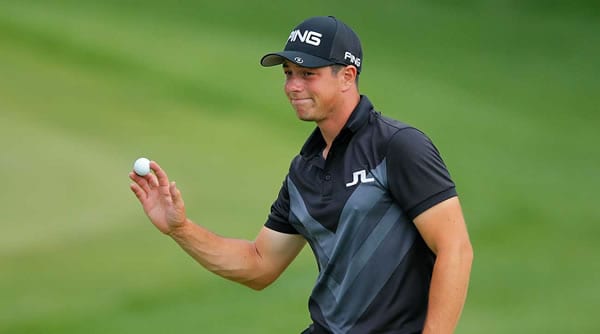 Event: BMW Championship
When: August 27-30, 2020
Where: Olympia Fields CC (North) - Olympia Fields, IL
Watch: The Golf Channel/CBS
Making the cut is a part of nearly every week on the PGA Tour, but that concept is taken to another level at the BMW Championship. With 70 players in the field, the event itself does not feature a 36-hole cut, but only the top-30 on the FedExCup points list will advance to East Lake for the Tour Championship. Dustin Johnson sits atop that playoff points list after his near record-setting win at TPC Boston, so he is safe to make next week along with names like Justin Thomas and Collin Morikawa, but there are several players that need a very good week at Olympia Fields to avoid getting left out. Tiger Woods currently sits at 57th in points and is the biggest name outside the top-30 with Jason Day, Gary Woodland, Patrick Cantlay, and Matt Wolff also on the outside looking in. Justin Thomas won this event last season, but he will have to defend at a new course as play moves from Medina to the North Course at Olympia Fields.
The host course for the BMW has often been in the Chicago area, but Olympia Fields will be hosting its first BMW. The 7,330 yards, par-70 North Course, has seen plenty of top-level competition in the past, most recently hosting the LPGA Championship in 2017. Two US Open Championships have been contested here, and there were renovations done ahead of the 2003 Open. Players will get one of two par-five chances at the very first hole as the course opens with a nearly 630-yard brute, and there are several par-4s that can stretch out to 450 yards. That said, the bombers on Tour could see an advantage as much of the trouble off the tee can be carried by the longer drivers. The roughs should be playable, further tempting aggressive play off the tee and greens are relatively flat by Tour standards, so look for volume birdies like we saw last week in Boston.
Each week, we take a look at numerous golf betting sites and highlight the best values on the board. We make a short, middle and long odds pick to win and break down a couple of head-to-head matches that can be at just about every golf betting outlet. Odds to win and pairings for this week can be found at Bovada (Offers a 50% signup bonus up to $250!) Here are our picks to win the 2020 BMW Championship.
Bryson DeChambeau (12 to 1 odds to win)
When it looks like the long hitters will have an advantage, look no further than the buffed-up Bryson. Coming out of the CoVid break, DeChambeau tore up Detroit Golf Club with those massive drives and eventually hit 23-under for the win. I think Bryson can use that same approach at Olympia Fields as this course is over 100 years old, and much of the trouble isn't that troublesome for a guy that can take aggressive lines and earn short iron approaches. DeChambeau leads the Tour in strokes gained off-the-tee and comes in at 8th in tee-to-green performance. He is 8th in putts per GIR, and he should see success again this week on the mostly small and flat greens. He checks in at 3rd in birdies, 2nd in scoring, and is in prime condition to survive what should be another shootout week on Tour.
Viktor Hovland (33 to 1)
There seems to be nearly no learning curve for the young PGA players, and Hovland has shown a veteran level of consistency in just his first full year on Tour. Viktor has missed only three cuts in 23 career starts and has not missed a weekend since play resumed in June. He has five top-25 finishes over that span, including a solo third at the Workday Open. He is making just his first BMW Championship start, but he isn't losing much in the experience department as no one has seen Olympia Fields outside of those that teed it up at the 2003 US Open. Hovland is 24th in total driving and 27th in overall ball-striking, so I think he will handle the tee-to-green challenges this week, and his putter has been good enough to produce the 21st best scoring average. Viktor is 27th in approach proximity, meaning he hits it close on average. That certainly helps out the GIR putting average, and that is a useful tool at a course with smaller than average greens.
Bubba Watson (80 to 1)
After three wins in 2018, it looked like Bubba was going to have a late-career resurgence, but the last few years haven't produced the same results. He has missed a handful of cuts since play resumed, but I really liked the way he looked last week before scuffling during the final round and has posted several good rounds despite not being overly consistent. I think the course is a near-perfect fit for his long ball drives and his ability to work the ball in both directions. There won't be demanding pin positions to access with creative lines into the greens, but I think Bubba's ability to curve shots will allow him to attack by shortening the course. Watson enters the week ranked 3rd in strokes gained off-the-tee and 38th in tee-to-green, which is good enough for me to think he will get enough birdie looks to be relevant. His putting has trended right around Tour average, and while that isn't likely good enough to win this week, his putting is what improves when he is carding those rounds in the mid and low-sixties in. If he sees an entire week of success on the greens, I can see Bubba handing out what would be our biggest payday of the season.
Head-to-Head Matches
Picks to win based on predicted scores after all four rounds. Check with MyBookie Sportsbook for single round matches and a variety of prop bets. They'll give you a 100% bonus up to $300 for trying them out!
Collin Morikawa (-115) v. Daniel Berger (-115) (pick to win: Berger)
Everyone is in love with Morikawa these days and rightfully so but don't go so far as to ignore Berger this week as he is 2-1 against Morikawa in the last three weeks and has shown the ability to go low more often since play resumed. Morikawa put on a master class in ball striking en route to his PGA Championship win, but he favors a controlled approach off the tee, and that isn't necessarily a good thing at Olympia fields. Fairways at this course narrow at about 275-290 yards, and many of the bunkers are in that distance range as well, leaving Morikawa hitting right into those trouble spots. Berger is the longer player and should be able to hit over some of that trouble, and he doesn't lose much to Collin in the fairways hit department. Berger is over 100 spots better than Morikawa in strokes gained putting, and Berger showed a tremendous scoring ability when he went a combined 35-under at the Schwab and the RBC. I think the scoring pace is going to be more like what we saw at those events, and I will take Berger here and wait for a more difficult ball-striking challenge to ride with Morikawa.
Patrick Reed (-115) v. Tony Finau (-115) (pick to win: Finau)
We previewed this very same head-to-head last week and got it wrong as the pick was Finau, but he missed the cut, and Reed was able to sneak into the weekend with a hole-out birdie on the 36th hole. Reed wasn't positioned to be a factor last week and really wasn't with an eventual T49. I think he profiles similarly this week as a back half of the field finisher while Finau should be in better shape given his ability to take on the course with his length. Neither player is accurate off the tee, but Tony is a heck of a lot closer after the drive and is over a hundred spots better in GIR rank than Reed as a result. The putting advantage remains with Reed, but as we saw last week, his ball-striking can let him down at times, and the putter can't overcome too many missed greens. This should be a bounce-back week for Finau in general at a course that fits his game and limits the one advantage that his competitor has. As I looked through the head-to-head listings, this jumped out as one of the matches that I think has the chance to be very lopsided in favor of one player, and that is Finau. He will need a better effort than last week, but I think that comes as he hasn't missed back-to-back cuts in over a year.
Good luck and good golf!