Sportsbook Odds for Pebble Beach Pro-AM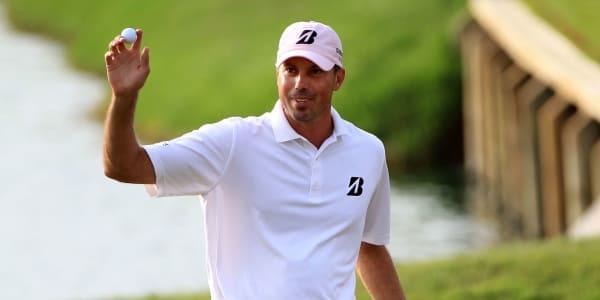 AT&T Pebble Beach National Pro-Am
February 7-10
Pebble Beach GL - Pebble Beach, CA
The Golf Channel/CBS
The PGA Tour keeps a nearly non-stop pace through the year and, as a result, there are several ebbs and flows to each season. The highs come with events like the Players Championship and the Majors and the "lows" come when tournaments aren't able to draw the big name players for whatever reason. The weeks right before or after a Major are a tough sell for some players and some events are just not seen as very prestigious in the grand scheme of things. The AT&T Pebble Beach Pro-Am has some trouble drawing players that aren't willing to put up with playing alongside non-professionals but this is still an entertaining event to watch and there is still big money and Masters exemptions on line. There may be just a bit more than half of the top-50 in the world playing this week but Dustin Johnson is among them and he highlights the top of the board as the clear betting favorite. Johnson has won here twice before and is joined by multi-time champs Phil Mickelson and Brandt Snedeker. Jordan Spieth will look for his second Pebble crown with Jason Day, Tommy Fleetwood and Tony Finau filling out the short list of favorites. This event has seen plenty of big name winners but the journeymen have also done well with D.A. Points and Vaughn Taylor winning in recent years. Ted Potter, Jr. is another lesser-known but he took down Johnson, Mickelson and Day en route to his win last year. Ho Sung Choi and his helicopter follow through won an open exemption to play this week and his remarkable story will surely be told alongside the replays of his unique swing.
Pebble Beach Golf Links is the host for the event and like other pro-am formats, multiple courses will be used through the first three rounds. Players and their amateur partners will log one round each at Pebble, Spyglass and Monterey Peninsula before the 54-hole cut is made and finishers return to Pebble for the final round. The course setups are rather pedestrian to keep things easy on the amateurs and the winning totals will push into that 15-to-19-under par range. None of the courses even stretch to 7,000 yards so distance is not a determining factor this week but bombers can still eek out an edge on the field if they can assault the par-5 holes. Patience will be just as important as any club in the bag this week as players will have their mental games tested will a ton of nonsense going on around them.
Each week, we take a look at the online sportsbooks and highlight the best values on the board. We make a short, middle and long odds pick to win and breakdown a couple of popular head-to-head matches that you can find at any golf betting outlet. Here are our picks to win the 2019 Pebble Beach Pro-Am.
Matt Kuchar (25 to 1 odds to win)
There really hasn't been anyone hotter than Kuchar of late. He has two wins (Mayakoba, Sony) and could have taken advantage of the Rickie Fowler stumble last week but settled for a final round 75 and a T4 finish. After a couple of years of some middling results, Matt is back as a threat to win on a regular basis and these courses are in his wheelhouse. His relative lack of distance won't hurt him and he enters the week in the top-10 in both fairways and greens hit. He is just outside the top-10 in birdies but his no-mistakes approach leads to the 3rd best scoring mark. His putting has been good but not great so he has room left to improve and win more if he has a solid week on these greens. He is a true veteran that has seen just about everything and can handle the odd atmosphere here as well. He might not be the betting fave that DJ is but is hard to argue that Kuch isn't the best value bet on the board.
Adam Scott (30 to 1)
The 2013 Masters champ and former #1 ranked player in the world is looking for his first win on either Tour since 2016. His trend has been good with a T10 at the CJ Cup last fall and a runner-up at the Farmers so look for another solid run this week. Scott is not spring chicken anymore but he is still a top-20 distance guy and finished last season in the top-10 in greens hit and overall tee-to-green performance. He is strong on the greens right now, ranking 21st in strokes gained-putting and that is helping him squeeze a top-30 scoring average out of birdie average that is closer to 50th overall. Scott might be off his classic form from about five years ago but he is still a top-30 player in the world and is probably under-valued in this event against a top-heavy field.
Brandt Snedeker (50 to 1)
This event has a history of rewarding players over and over so don't overlook Brandt's chances to win his third Pebble title. He was T20 last year and owns the tournament record of 22-under so there is an established harmony between course and player. Snedeker hasn't lit it up in 2018-19 outside a T2 at the Safeway but he is a clean 8-for-8 in cuts made and just needs a four round effort to make a more relevant run. Brandt is one of the guys that routinely hits 65% of fairways and greens which gives him plenty of chances to put his top-20 putter to work. He is a solid scrambler and even a bit longer off the tee than you would think so the complete package will be at work across all three courses. He also has the affable and easy-going nature that is a good fit for this event.
Head-to-Head Matches
Picks to win based on predicted score for all four rounds. Check with your online betting sites for single round matches and most importantly, the best odds.
Paul Casey v. Patrick Reed (pick to win: Reed)
I have made a good bit of money by sticking with the ball strikers in the early season events. The logic there is that putting is streaky and tough to predict but ball striking usually travels well and is the more dependable skill until everyone gets about ten events under their belt. Casey is the better fairways and greens guy in this pairing but I am going away from him as he will be making his first start since Hawaii and Reed is on a decent run with back-to-back T13 finishes. Reed is quite a bit better on the greens and only having one try at each hole through three rounds actually stretches that advantage as players aren't able to gain information through repeated attempts. Both players are good at getting the most out their rounds so this could be a tight battle but Reed has the birdie and scoring advantages in the early season and that is enough to swing this match in his favor.
Patrick Cantlay v. Jordan Spieth (pick to win: Cantlay)
Who people are paired against in these head-to-heads says everything about how the sportsbooks view a player at the moment. If this is 2017, you would see Spieth against Dustin Johnson and Jason Day but there is just no way for that kind of pairing these days given how Jordan has struggled. Cantlay is not a household name but he has moved to 18th in the OWGR and Spieth is 22nd so that is a statistically fair match from that standpoint and these players are 1-1 against each other when they have shared the field this year. I'm going with Cantlay this week and it is mostly due to Spieth being outside the top-200 in fairways. Jordan is hitting less than 50% of his fairways and there is nothing comfortable about betting on a crooked golfer. Spieth is just inside the top-200 in GIR so the wayward swings are not just off the tee. Cantlay is 41st in green hit, 22nd in birdie and 11th in scoring. Spieth is statistically the better putter and that will be relevant once his ball striking returns but for now, he can't use that putting advantage to gain an edge on the field. His work on the greens is more about survival now. Cantlay is even a better scrambler as we enter Pebble so he doesn't need to be anything above his current average to really test Spieth's slumping game.
Good luck and good golf!
50% Free Play up to $1,000
50% Cash up to $250

53% Free Play up to $500

100% Cash up to $500

50% Free Play up to $1,000