[et_pb_dcsbcm_divi_breadcrumbs_module hide_homebreadcrumb="off" homebreadcrumbtext="Home" separator="sep-raquo" hide_currentbreadcrumb="off" homebreadcrumborientation="left" _builder_version="3.8″ fontsbreadcrumbs_font="Lato||||||||" fontsbreadcrumbs_text_color="#000000″ fontsbreadcrumbs_font_size="15px" fontsbreadcrumbs_line_height="16px" fontsseperator_font="||||||||" fontsbreadcrumblinks_font="||||||||" fontsbreadcrumblinks_text_color="#2567cf" custom_margin="25px|||" custom_margin_phone="30px|||" custom_margin_last_edited="off|desktop" custom_css_main_element="font-family: Helvetica Regular;" global_module="3641″ saved_tabs="all"][/et_pb_dcsbcm_divi_breadcrumbs_module]
The 2018 BMW Championship Picks – Match-up Bets
The BMW Championship
Date: September 6-9, 2018
Location: Aronimink GC – Newton Square, PA
TV: The Golf Channel/NBC
Just because the NFL is going to ring all it's bells and blow all it's whistles this weekend, don't go forgetting about the PGA Tour. I love the NFL like anyone else and a lot of my bankroll is set aside for betting football (choose reduced juice) but there are just two PGA Tour events left in this season and the finish is shaping up to be a great one, starting at this week's BMW Championship.
The top-70 on the FedEx Points list are in Pennsylvania to tangle at Aronimink GC and all are looking to stay in, or move in, to the top-30 which will guarantee a spot at East Lake for the Tour Championship. A guy like Bryson DeChambeau doesn't need to worry about his status after two wins in just the last two weeks but Tiger Woods, Jordan Spieth and Rickie Fowler are among those that cannot afford to lose much more than a spot or two if they want to see the Tour Championship. There is no cut this week so there is also no rest for those bubble boys as players from deep in the field can mount a charge even after a slow start to the tournament. A 63 on Saturday may have you feeling good but a Sunday 73 could land you right outside the cut line for East Lake. It really is good theater and there is a high probability that two or three really big names are going to see their season end this weekend.
Aronimink is making its debut in terms of hosting the BMW but the 7, 240 yard, par-71 has seen plenty of championship golf in years past. The course was the sight of the AT&T in 2010 and 2011 with Justin Rose and Nick Watney winning those events at 10 and 13-under par, respectively. The BMW had been at Conway Farms for the last few years with Marc Leishman winning there in 2017. Aronimink is much more of a strategy layout than Conway Farms and recent renovations have placed the traditional challenges back in the correct spots after the modern game threatened to leave Aronimink behind. The course is very mature with fairways spotted by bunkers and guarded by large trees. The greens are bunkered as well and many greens allow for multiple, difficult pin placements. The course was always designed to have some luck come into play so there will be those that see good bounces around the fairways and greens and some will see bad kicks that lead to tough chances. That "charm" isn't often seen at modern U.S. courses and will add an interesting layer to what promises to be a solid lead-in to the final event of the year.
Each week, we take a look at the odds at 5Dimes and highlight the best values on the board. We make a short, middle and long odds pick to win and breakdown a couple of head-to-head matches that you can find at golf betting outlet. Here are our picks to win the 2018 BMW Championship.
Rory McIlroy (20 to 1 odds to win)
This is a bit of a gut-feel pick but it just seems like it is time for Rory to roar again, especially after notching four top-12 finishes in just his last five starts. He flirted with the top of the board during the final round Monday but no one was going to run down the red-hot DeChambeau. Rory leads the Tour in driving distance at 320 yards per and will shred Aronimink if he is remotely accurate off the tee. His putter has remained solid through the year and enters the week 32nd in putting average to help bring the 7th best scoring mark. He has developed a very good recovery game and is second best on Tour in scrambling this season. He can make birdies, he can save par and he will contend if his tee-to-green game is anything more than his recent average efforts.
Webb Simpson (50 to 1)
It is not surprising to see that the usually solid Simpson has not missed a cut since June but he hasn't just cashed middle of the pack checks with his Players win and recent runner-up at the Wyndham. Webb isn't going to wow you off the tee or fire darts at the pins all week but his putter is inside the top-10 and this guy is as boring as it gets. I mean boring in a good way as he spins a top-5 scoring average out of just the 129th ranked birdie percentage. He just doesn't make mistakes. He is one of the best on Tour out of the sand and leads in scrambling. I think the scoring pace will be in that 10 to 14-under range and that is right in Webb's wheelhouse.
Kevin Kisner (90 to 1)
Kisner is a poor man's version of Webb Simpson but not that poor as he does have back to back top-12 finishes in the last two Majors, including a runner up at the British Open. He is just outside the top-30 in fairways so expect him to set things up well off the tee and he bookends that with the 11th best putting average. He is another that limits the damage with the third fewest three-putts on the season and a strong short game, especially right around the greens. This is a very deep field and anyone that wins will need his best but I like how Kisner matches up with this course and I think he has the right kind of calm approach to the game to not let the moment get too big.
Head-to-Head Matches
Picks to win based on predicted score for all four rounds. Check with your favorite online betting site for single round matches and a variety of prop bets.
Justin Thomas v. Justin Rose (pick to win: Rose)
They share the same first name and they might as well share the same stat sheet as you can barely find an angle to favor one over the other. Rose's win at Aronimink in 2010 looms large, as does his runner-up last week while Thomas fell a bit back at 24th. There really isn't much to pick on for either but Rose does hit fairways at a better rate while not losing much in the distance department. Rose is also the slightly better putter even though the scoring stats dictate both players are essentially the same after all ball striking is done. Thomas has a bit more volatility in his game I believe and Rose is going to be stalking the top-10 without much effort again this week. I would actually put money on Thomas to win before I would do so for Rose but Thomas' floor is that little bit lower as well.
Brandt Snedeker v. Gary Woodland (pick to win: Snedeker)
Control v. Power is this one as Woodland is one of the longest on Tour while Snedeker plucks away and makes his money on the greens. Everything on the ball striking side is to Woodland's advantage but Snedeker is over 100 spots better on the greens and I do not like the chances of the power players at this course. Aronimink was designed to make you use your imagination, to show patience and be a bit savvy at times. It wants scalpel, not a sledgehammer. Some of the bombers will simply beat the course up but others will struggle if they push too hard. Snedeker is just a couple weeks removed from a win at the Wyndham and he needs another really good showing to make it to East Lake. I think he does that and it will come at the expense of Woodland in this match.
Good luck and good golf!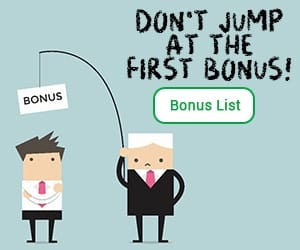 <div style="width:340px; margin: 0 auto;"><!-- [et_pb_line_break_holder] --> <a class="twitter-timeline" data-width="340" data-height="500" data-link-color="#008156" href="https://twitter.com/PredictemPicks?ref_src=twsrc%5Etfw">Tweets by PredictemPicks</a> <script async src="https://platform.twitter.com/widgets.js" charset="utf-8"></script><!-- [et_pb_line_break_holder] --></div>