Travelers Championship 2019 Odds & Picks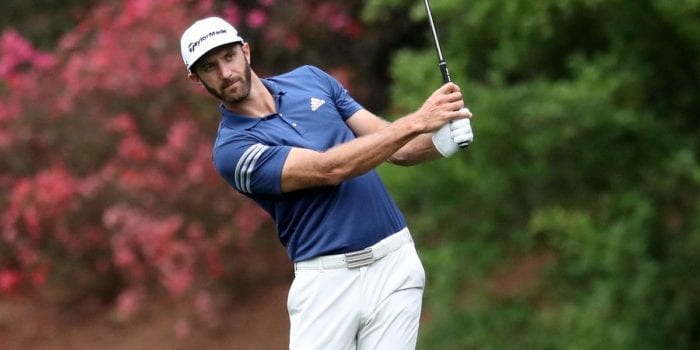 Travelers Championship
June 20-23, 2019
TPC River Highlands - Cromwell, CT
The Golf Channel/CBS
After an exciting U.S. Open, the PGA Tour enters its final chapter for 2019. The British Open at Royal Portrush is a month away and the FedEx finish at East Lake comes prior to the end of August so there is precious little time left for the PGA pros to make something of their season if they haven't already. The Travelers Championship appears to kick off a rather nondescript portion of the schedule but the Tour stop TPC River Highlands is one of the favorite stops among the players and will be very well attended again this season. Brooks Koepka leads the field and is the betting favorite, currently listed at +750 at Bovada. Three-time Travelers champ Bubba Watson will look to make it four titles overall and would become just the second player to win back-to-back Travelers titles if he can put another W on the board. 2017 champ Jordan Spieth continues his quest to return to top form this week and Phil Mickelson is also in attendance, looking to conjure the same magic that saw him win here in 2001 and 2002. Paul Casey owns two runner-up finishes at this event and rounds out the short list of popular contenders.
50% Free Play up to $1,000

Players making the trip from Pebble Beach will certainly find a more friendly scoring atmosphere at TPC River Highlands but many of the challenges remain the same. The Pete Dye redesign of an existing course produced a 6,850 yard, par 70 layout that is a ballstrikers dream. The course is a fantastic mix of demanding target golf holes and risk/reward opportunities, making for one of the most diverse overall offers on Tour. Bombers like Bubba Watson have done well here but shorter players have also seen success, including Jim Furyk who recorded a 58 in 2016. There are a ton of birdies waiting for those that can find these smaller greens and take advantage of the truly easy holes. A hot putter is necessary to keep up as well and those that can't find the range on the greens will be left behind by the time the cut is made. There is no shortage of contenders in this field but the winner will inevitably separate themselves on and around the greens.
Which sportsbook is the best golf sportsbook? Find the best match based on odds, bonuses and longevity on the Predictem Best Sportsbook Page!
Each week, we take a look at the online betting sites and highlight the best values on the board. We make a short, middle and long odds pick to win and breakdown a couple of popular head-to-head matches that you can find at any golf betting outlet. Odds and pairings for this week's event come courtesy of the board at Bovada. Here are our picks to win the 2019 Travelers Championship.
Francesco Molinari (20 to 1 odds to win)
Molinari's best finish came a while back with his win at Arnie's Place but he has fared well in several other big events, including a T5 at Augusta and a very solid T16 last week. Francesco is one of the best on Tour at finding the fairways and that is the absolute way to go about attacking TPC River Highlands. Molinari has been aces on the greens as well, entering the week ranked 11th in overall putting average and his scoring average is one of the most efficient, meaning he doesn't need volume birdies to stay in this event. Francesco is 14th in scrambling which is an underrated stat in shootout environments and that rounds out a complete stat sheet that is tailor made for this event.
Louis Oosthuizen (33 to 1)
Louis should always be considered a threat at shot making tournaments and he proved that with a solid T7 at Pebble. Oosty should see similar success at TPC River Highlands behind the 21st best fairways hit mark and a top-40 overall putter. Louis has been in control on the greens, going 99 straight holes without a three-putt and that helps him keep his rounds on track through those couple rough spots that all pros see during a tournament. It is good that all the Euro stars aren't running right back overseas just yet. The Travelers is better for them being here and Oosthuizen gets a chance to put his skills to work at a course that rewards his style of play.
Chez Reavie (50 to 1)
Reavie put together a remarkable week at Pebble as he hung with bombers like Koepka and Woodland on his way to a T3 at the U.S. Open. Reavie is one of the lighter hitters on Tour but that didn't hurt him last week and won't this week either. Reavie's trend is where you want it with four top-20 finishes in just his last five starts and another week of ballstriking like we saw at Pebble will provide similar results. Chez is second on Tour in fairways hit and 8th in approach proximity. This guy can knock down the flagsticks and that leads to short birdie putts. He enters the week 27th in scoring and his total sheet is good enough to produce the 31st best total strokes gained stat. He does lose out to the field in driving distance but is above average everywhere else and that is a good setup at a course that makes you use every shot in your bag through the week.
Head-to-Head Matches
Picks to win based on predicted score after all four rounds. Check with your favorite online betting site for single round matches and a variety of prop bets.
Brooks Koepka (-140) v. Patrick Cantlay (+110) (Pick to win: Cantlay)
Koepka proved again last week that he is not going to relinquish his grasp over Major championship golf but Brooks hasn't shown the same dominance in regular Tour events and Cantlay is getting some really nice value as the underdog. Patrick won the Memorial, giving us the loss on our Kuchar pick, just a few weeks back and compares favorably with Brooks in many stat categories, owning a nice edge in putting average. Cantlay leads the Tour in scrambling and that is a big deal in head-to-heads. Those that can limit damage and salvage pars are tough to beat. Both players are long by Tour standards and while Koepka hits more greens on average, it is actually Cantlay that has the slightly better scoring mark. Cantlay is still the more volatile option but his recent trend is good and that raw talent is enough to push Koepka on any day. The +110 value is just gravy here in what looks to be a tight match.
Jordan Spieth (-110) v. Justin Thomas (-120) (Pick to win: Spieth)
Despite a T65 finish at the U.S. Open, Spieth looked better than that raw result at Pebble and his fight to return to form continues to show progress. Thomas is another week removed from a wrist injury but hasn't regained his pre-injury form and missed the cut last week. With another week of precision golf ahead, I wonder if Thomas is still too rusty to be trusted. Prior to the U.S. Open, Spieth recorded three straight Top-8 finishes, including a T3 at Bethpage so one bad weekend at Pebble shouldn't scare you off. Spieth is 7th in putting average and that all but erases any advantage Thomas would see as the 3rd best GIR player on Tour. Both make a ton of birdies but Spieth is the better scrambler. With both a little off their A-games, I actually like the fact that Spieth is used to playing at a diminished level. He understands how to survive at less than his best, which is the same situation Thomas is still figuring out. Spieth has to feel comfortable as a former Travelers champ and I expect another top-10 win Thomas another tier back at 18th-25th.
Good luck and good golf!
50% Cash up to $250

50% Free Play up to $1,000