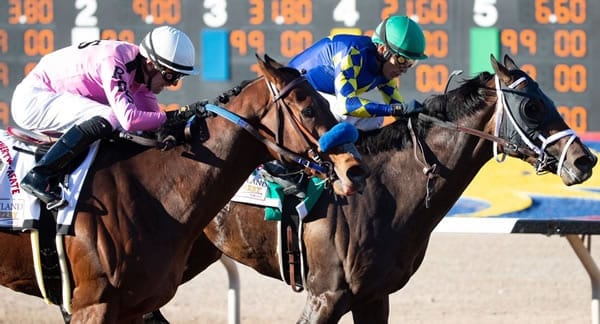 Cutting Humor got the money as our handicapper Kenneth Strong predicted in this year's 2019 Sunland Park Derby. Read Strong's analysis on how the race unfolded and his thoughts on which of the runners to watch for in upcoming races.
How to Bet on Horses
Read our Race Betting Guide to get insight on all of the types of wagering options in horse racing. Dig deeper below to get tips on the most popular exotic wagers with winning strategies provided by expert Kenneth Strong.
Guaranteed Tip Sheet's
SARATOGA FREE PICKS 9/16/20
| | | | |
| --- | --- | --- | --- |
| No. | M/L | PP | HORSE |
| 1 | 7-2 | 1 | Castle Casanova |
| 2 | 5/2 | 8 | Mutakaamil |
| 3 | 3/1 | 2 | Figure of Speech |
| 4 | 3-1 | 3 | Dial Me Up |
| 5 | 3/1 | 8 | The Caretaker |
| 6 | 2-1 | 9 | Propensity |
| 7 | 2/1 | 1 | Astoria Kitten |
| 8 | 2/1 | 8 | Hopeful Princess |
| 9 | 6/1 | 7 | Caracaro |
| 10 | 5/2 | 1 | Secure Connection |