[et_pb_dcsbcm_divi_breadcrumbs_module hide_homebreadcrumb="off" homebreadcrumbtext="Home" separator="sep-raquo" hide_currentbreadcrumb="off" homebreadcrumborientation="left" _builder_version="3.8″ fontsbreadcrumbs_font="Lato||||||||" fontsbreadcrumbs_text_color="#000000″ fontsbreadcrumbs_font_size="15px" fontsbreadcrumbs_line_height="16px" fontsseperator_font="||||||||" fontsbreadcrumblinks_font="||||||||" fontsbreadcrumblinks_text_color="#2567cf" custom_margin="25px|||" custom_margin_phone="30px|||" custom_margin_last_edited="off|desktop" custom_css_main_element="font-family: Helvetica Regular;" global_module="3641″ saved_tabs="all"][/et_pb_dcsbcm_divi_breadcrumbs_module]
Friday MLB: Arizona Diamondbacks at Atlanta Braves Pick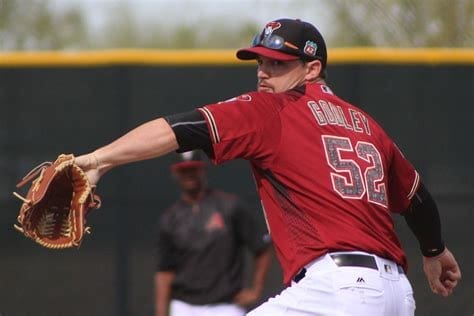 Event: Dbacks vs. Braves
Date/Time: July 13, 2018 at 7:35 PM EDT
Location: SunTrust Park
Money Line: ARI +118 / ATL -128
Total line: 8.5
By Darin Zank
The Diamondbacks and Braves, unlikely contenders in the National League playoff races, cap off the first half of this season with a three-game series in Atlanta, beginning Friday night (7:35 ET). Which way are we going here with our daily free MLB picks?
The MLB Betting Line
Friday's MLB betting odds opened Atlanta and Anibal Sanchez at around -125 over Arizona and Zack Godley, with an over/under of 8.5 runs. The early betting action then bumped that spread about a dime, to the -135 range.
The Braves could also be found getting a tempting price of +150 giving the run and a half against the run line.
Set-Up
Arizona just dropped two of three games in Colorado earlier this week, losing Thursday's series finale 5-1. The Diamondbacks led that game 1-0 into the bottom of the sixth inning before giving up five runs over the next two innings, on their way toward the defeat.
So Arizona is 0-3-1 over its last four series and just 4-9 over its last 13 games.
At 51-43 the D'Backs now trail the division-leading Dodgers by a half-game in the NL West. They also sit a game and a half back of the Braves in the battle for the second National League wild-card spot.
Atlanta, meanwhile, just split two games at home with Toronto this week, winning Wednesday's series finale 9-5. The Braves put up a six-spot in the second inning Wednesday, then held on from there for the victory.
Even with Wednesday's win Atlanta is 0-2-1 over its last three series and 2-6 over its last eight games.
At 51-40 the Braves trail division-leading Philadelphia by a half-game in the NL East, but they also own the second National League wild-card spot.
This is the first encounter between these two teams this season. Last year Atlanta took four of six games from Arizona.
Friday's Starting Arms
The 34-year old Sanchez (4-2, 2.72), who posted a 6.41 ERA last year with Detroit, is going great with his new team this year. By our stringent standards, he's 5/10 on quality starts this season and two for his last two. Last Saturday he held Milwaukee to one run and two hits through 6 2/3 innings, with eight strikeouts, and just before that he held the Yankees to three runs through six frames. On the year the Braves are 7-3 with Sanchez, with the unders going 7-3.
Last year in his only appearance against Arizona while with the Tigers Sanchez gave up three earned runs in one inning of a relief job. This will be his first start against the Diamondbacks since 2014, which is already an eon ago in baseball time.
Godley (10-6, 4.80) is 8/19 on quality starts this year, and three for his last five. Most recently he threw an inning of scoreless relief last Sunday against San Diego, and last Friday he tossed six innings of one-run ball against the Padres, with seven strikeouts. Arizona is 11-7 with Godley this season, with the overs going 9-7.
In one start last year against Atlanta Godley got knocked around for six earned runs and eight hits, including a couple of dingers, through six innings of a 7-1 Diamondbacks loss.
We would give the Braves the edge in this pitching match-up, but for the moment we don't entirely trust Sanchez. And sometimes the best time to bet against a pitcher is when he's coming off a surprisingly good outing.
Friday's Batting Splits
Arizona ranks dead last – 30th – in the Majors this year against right-handed pitching with a .221 team batting average, 25th with a .301 team OBP and 26th with a .379 team slugging percentage.
Atlanta ranks 6th against RHP.254 with a BA, 7th with a .324 OBP and 15th with a .405 slugging percentage.
We're giving the Braves our handicapping check-mark in the batting splits for Friday.
The Bullpens
The Arizona bullpen ranks 3rd in the ML with a 2.88 ERA and 4th with a 1.17 WHIP, while going 26/37 on save opportunities.
The Atlanta pen ranks 19th in ERA at 4.30 and 17th in WHIP at 1.35 while going 22/33 on save conversions.
We'll give the Diamondbacks the check-mark in the comparison of the bullpens.
Totals Report
The totals are split 19-19 in games played at SunTrust Park this year, which are averaging 9.2 total runs per.
Free MLB Picks
As mentioned above we don't quite trust Sanchez yet. And we like the Arizona bullpen. Plus, they're getting the underdog price. We're betting the Diamondbacks Friday night and taking the plus money at BetOnline.
<aside><!-- [et_pb_line_break_holder] --><div class="widget105"><!-- [et_pb_line_break_holder] --><h3>Biggest Sportsbook Bonuses</h3><!-- [et_pb_line_break_holder] --><div class="widgetlist"><!-- [et_pb_line_break_holder] --><div class="col1"><!-- [et_pb_line_break_holder] --><img src="https://www.predictem.com/wp-content/uploads/2018/04/bovada.png" width="150" alt="Bovada" /><!-- [et_pb_line_break_holder] --></div><!-- [et_pb_line_break_holder] --><div class="col2"><!-- [et_pb_line_break_holder] --><span class="list"><b>50% Cash</b></span><br><!-- [et_pb_line_break_holder] --><span class="list">5x Rollover</span><!-- [et_pb_line_break_holder] --> </div><!-- [et_pb_line_break_holder] --> <div class="col3"><!-- [et_pb_line_break_holder] --><a href="https://www.predictem.com/betting-sites/bovada/"><button class="btn-widget">Review</button></a><!-- [et_pb_line_break_holder] --></div><!-- [et_pb_line_break_holder] --></div><!-- [et_pb_line_break_holder] --><div class="widgetlist"><!-- [et_pb_line_break_holder] --><div class="col1"><!-- [et_pb_line_break_holder] --><img src="https://www.predictem.com/wp-content/uploads/2018/04/intertops.png" width="150" alt="Intertops" /><!-- [et_pb_line_break_holder] --></div><!-- [et_pb_line_break_holder] --><div class="col2"><!-- [et_pb_line_break_holder] --><span class="list"><b>50% Cash</b></span><br><!-- [et_pb_line_break_holder] --><span class="list">4x Rollover</span><!-- [et_pb_line_break_holder] --> </div><!-- [et_pb_line_break_holder] --><div class="col3"><!-- [et_pb_line_break_holder] --><a href="https://www.predictem.com/betting-sites/intertops/"><button class="btn-widget">Review</button></a><!-- [et_pb_line_break_holder] --></div><!-- [et_pb_line_break_holder] --></div><!-- [et_pb_line_break_holder] --><div class="widgetlist"><!-- [et_pb_line_break_holder] --><div class="col1"><!-- [et_pb_line_break_holder] --><img src="https://www.predictem.com/wp-content/uploads/2018/05/gt-bets.png" width="150" alt="GtBets" /><!-- [et_pb_line_break_holder] --></div><!-- [et_pb_line_break_holder] --><div class="col2"><!-- [et_pb_line_break_holder] --><span class="list"><b>150% Cash</b></span><br><!-- [et_pb_line_break_holder] --><span class="list">4x Rollover</span><!-- [et_pb_line_break_holder] --> </div><!-- [et_pb_line_break_holder] --> <div class="col3"><!-- [et_pb_line_break_holder] --> <a href="https://www.predictem.com/betting-sites/gtbets/"><button class="btn-widget">Review</button></a><!-- [et_pb_line_break_holder] --></div><!-- [et_pb_line_break_holder] --></div><!-- [et_pb_line_break_holder] --><div class="widget-footer"><a href="https://www.predictem.com/best-sportsbooks/bonuses/">See all sportsbook bonuses</a></div><!-- [et_pb_line_break_holder] --> </div></aside>
<div style="width:340px; margin: 0 auto;"><!-- [et_pb_line_break_holder] --> <a class="twitter-timeline" data-width="340" data-height="500" data-link-color="#008156" href="https://twitter.com/PredictemPicks?ref_src=twsrc%5Etfw">Tweets by PredictemPicks</a> <script async src="https://platform.twitter.com/widgets.js" charset="utf-8"></script><!-- [et_pb_line_break_holder] --></div>