[et_pb_dcsbcm_divi_breadcrumbs_module hide_homebreadcrumb="off" homebreadcrumbtext="Home" separator="sep-raquo" hide_currentbreadcrumb="off" homebreadcrumborientation="left" _builder_version="3.8″ fontsbreadcrumbs_font="Lato||||||||" fontsbreadcrumbs_text_color="#000000″ fontsbreadcrumbs_font_size="15px" fontsbreadcrumbs_line_height="16px" fontsseperator_font="||||||||" fontsbreadcrumblinks_font="||||||||" fontsbreadcrumblinks_text_color="#2567cf" custom_margin="25px|||" custom_margin_phone="30px|||" custom_margin_last_edited="off|desktop" custom_css_main_element="font-family: Helvetica Regular;" global_module="3641″ saved_tabs="all"][/et_pb_dcsbcm_divi_breadcrumbs_module]
Atlanta Braves at Arizona Diamondbacks Prediction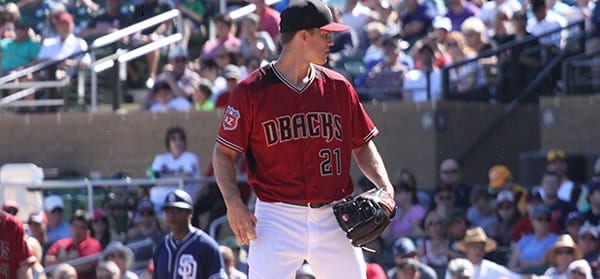 Atlanta Braves at Arizona Diamondbacks (9/6/18) Pick
Time: 9:40 PM ET
Where: Chase Field. Phoenix, Arizona.
Listed Pitchers: Anibal Sanchez (ATL) & Zack Greinke (AZ)
TV: FOX Sports South & FOX Sports Arizona
Moneyline: ATL (+145) / AZ (-155)
Over/Under: 7.5
Thursday night's the start of a big-time four-game set at Chase Field between the Braves and Diamondbacks. Indeed, this series has definite playoff implications with both teams in the hunt coming down the home stretch. Both clubs have 23 games remaining in the regular season. Each squad has been accumulating their fair share of losses lately, but Atlanta's better off leading the tenuous National League East Division. This will be the fourth meeting of the year between the Braves and Snakes. Arizona leads the season series 2-1 thru three games, despite the totals being tied at six apiece. One thing's for sure, it's going to be a playoff-like atmosphere in the desert.
Braves squander massive lead & lose again
Heading into the Top of the eighth inning Wednesday at SunTrust Park, the Braves held a 7-1 advantage over League-best Boston. Mike Foltynewicz (10-9, 2.75 ERA & 1.12 WHIP) pitched a gem, holding Boston's big-bats to just one run on two hits across six frames. However, it proved to not be enough for the Braves lackluster bullpen as they allowed eight runs in the last two frames to ultimately lose 9-8. Consequently, the Braves dropped all three games to the Red Sox at home Monday thru Wednesday. Atlanta's lost six of their last eight, but they still hold a three-game lead in the NL East over Philadelphia with 23 games left.
Overall, the Braves are 76-63 (.547) this year. Atlanta ranks in the top-third in the NL in runs scored (656 – 3rd), runs allowed (564 – 4th) and run-differential (+92 – 3rd). The Braves own the best road winning percentage of all teams in the NL: 57.4% (39-29).
Get the best lines for MLB, CFB and NFL>>>
CLICK HERE
D-backs are heading in the wrong direction
Arizona had an off-day Wednesday after a 6-0 shellacking of San Diego Tuesday night. The beatdown victory ended a four-game skid for the Diamondbacks, who've lost eight of their last 12 decisions. With 23 games remaining, the Snakes have as tough a road as any team left in the mix for playoff contention. Arizona plays Atlanta (4), Colorado (7), Houston (3), Chicago Cubs (3), Los Angeles Dodgers (3) and San Diego Padres (3). Based off their schedule, I'd predict that the Snakes are done-zo this year. However, I hope they prove me wrong and make me eat my words, but I doubt it.
At 75-64 (.540), the Diamondbacks are currently in third place in the NL West just 1.5 games behind division-leading Colorado. In the Wild Card Standings, the Snakes are two games behind St. Louis for the second and final spot. Arizona ranks fourth in the NL in run-differential with a +85 mark for the year. Their rotation is the best in the NL, allowing only 522 runs thus far. Where the D-backs have really been hurting all season is at the plate. Their bats haven't been up to snuff which has resulted in just 607 runs, ranking them ninth in the NL. Captain Hindsight predicts they regret letting potential-MVP J.D. Martinez walk this off-season since his tremendous bat is desperately needed for the Snakes. Arizona's accrued a 36-32 (.529) record at Chase Field so far this season.
Sanchez vs. Greinke
Veteran right-hander Anibal Sanchez (6-5, 2.98 ERA & 1.09 WHIP) is the scheduled starter for the visiting Braves. On July 13th, Sanchez tossed six innings of one-run ball on five hits versus the Snakes at SunTrust Park. Sanchez struck out six and allowed no free passes but earned a no-decision in an eventual 2-1 loss. So, Sanchez owns a 1.50 ERA and 0.83 WHIP against the D-backs this year. On the road, Sanchez is 5-2 in 10 starts with a 2.85 ERA and 1.09 WHIP. In eight career starts versus Arizona, Sanchez is 4-1 with a 3.73 ERA and 1.13 WHIP.
The Diamondbacks are starting this crucial four-game set off with their ace: Zack Greinke (13-9, 2.97 ERA & 1.05 WHIP). In his last five starts, Greinke's 1-2 with a 3.45 ERA and 1.07 WHIP. The veteran righty faced these Braves on July 14th at Atlanta and pitched a gem. Greinke didn't allow a run over 7.2 innings, allowing just four hits while striking out seven. Against the Braves this season, Greinke owns a 0.00 ERA and 0.56 WHIP. In nine career starts versus Atlanta, Greinke's 3-2 with a 2.94 ERA and 0.91 WHIP. At home, Greinke's gone 6-3 over 14 starts with a 2.16 ERA and 0.99 WHIP.
Where's the value?
This is a toss-up game between two clubs who are fighting for their playoff lives. Expect a low-scoring, tight-pitching duel at Chase Field Thursday night. All the value lies with the UNDER 7.5 in this one. The under is 3-0 between these two clubs this year, and the average total runs per game is four. Sanchez and Greinke have both been dealing all year and boast stellar numbers against the opposing lineups here. If we're getting the under at -110, we'd need to be right 52.4% of the time for the bet to be profitable. There's a 75% chance the total number of runs is below 7.5, which gives us a hefty 22.6% edge against the number rolling with the under.
Editor's Note: With the NFL season kicking, there is no better time to get wagering online. Check out are guide on the best deposit offers: Best Real Value Bonus.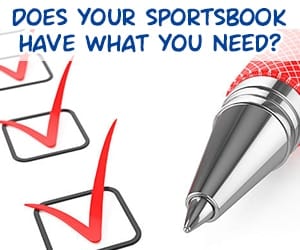 <aside><div class="widget105"><!-- [et_pb_line_break_holder] --><h4 class="baseball">MLB 10¢ Sportsbooks</h4><!-- [et_pb_line_break_holder] --><table id="dimeline"><!-- [et_pb_line_break_holder] --> <tr><!-- [et_pb_line_break_holder] --> <th></th><!-- [et_pb_line_break_holder] --> <th width="110px">10¢ to:</th><!-- [et_pb_line_break_holder] --> <th width="110px">20¢ to:</th><!-- [et_pb_line_break_holder] --> </tr><!-- [et_pb_line_break_holder] --> <tr><!-- [et_pb_line_break_holder] --> <td><div class="col1"><a href="https://www.predictem.com/out/Sportsbetting"><!-- [et_pb_line_break_holder] --> <img src="https://www.predictem.com/wp-content/uploads/2018/06/SportsBettingDark.png" width="150" alt="SportsBetting" /></a><!-- [et_pb_line_break_holder] --> </div></td><!-- [et_pb_line_break_holder] --> <td>-200</td><!-- [et_pb_line_break_holder] --> <td>-279</td><!-- [et_pb_line_break_holder] --> </tr><!-- [et_pb_line_break_holder] --> <tr><!-- [et_pb_line_break_holder] --> <td><div class="col1"><a href="https://www.predictem.com/out/Betonline"><img src="https://www.predictem.com/wp-content/uploads/2018/06/betonline-xs.png" width="150" alt="BetOnline" /></a></div></td><!-- [et_pb_line_break_holder] --> <td>-200</td><!-- [et_pb_line_break_holder] --> <td>-270</td><!-- [et_pb_line_break_holder] --> </tr><!-- [et_pb_line_break_holder] --> <tr><!-- [et_pb_line_break_holder] --> <td><div class="col1"><a href="https://www.predictem.com/out/%Dimes"><img src="https://www.predictem.com/wp-content/uploads/2018/06/5Dimes_sm.png" width="150" alt="5Dimes" /></a></div></td><!-- [et_pb_line_break_holder] --> <td>-195</td><!-- [et_pb_line_break_holder] --> <td>-266</td><!-- [et_pb_line_break_holder] --> </tr><!-- [et_pb_line_break_holder] --></table> <!-- [et_pb_line_break_holder] --><div class="widget-footer"><a href="https://www.predictem.com/best-sportsbooks/mlb-dimeline/">See all Dimeline Sportsbooks</a></div><!-- [et_pb_line_break_holder] --> </div></aside><!-- [et_pb_line_break_holder] --><!-- [et_pb_line_break_holder] --><style><!-- [et_pb_line_break_holder] --> #dimeline {border: 0px;}<!-- [et_pb_line_break_holder] --> #dimeline th{color:#000;}<!-- [et_pb_line_break_holder] --> #dimeline td{padding: 2px; text-align: center;}<!-- [et_pb_line_break_holder] --> #dimeline td, #dimeline th{padding: 8px 2px; text-align: center;border-bottom: 1px solid #bbb;}<!-- [et_pb_line_break_holder] --> .img-hover {border: 1px solid #fff; padding:5px}<!-- [et_pb_line_break_holder] --> .img-hover:hover {background: #edeef0; border: 1px solid #008156; margin-top:1px; padding:5px}<!-- [et_pb_line_break_holder] --></style>