[et_pb_dcsbcm_divi_breadcrumbs_module hide_homebreadcrumb="off" homebreadcrumbtext="Home" separator="sep-raquo" hide_currentbreadcrumb="off" homebreadcrumborientation="left" _builder_version="3.8″ fontsbreadcrumbs_font="Lato||||||||" fontsbreadcrumbs_text_color="#000000″ fontsbreadcrumbs_font_size="15px" fontsbreadcrumbs_line_height="16px" fontsseperator_font="||||||||" fontsbreadcrumblinks_font="||||||||" fontsbreadcrumblinks_text_color="#2567cf" custom_margin="25px|||" custom_margin_phone="30px|||" custom_margin_last_edited="off|desktop" custom_css_main_element="font-family: Helvetica Regular;" global_module="3641″ saved_tabs="all"][/et_pb_dcsbcm_divi_breadcrumbs_module]
Baltimore Orioles at Toronto Blue Jays Pick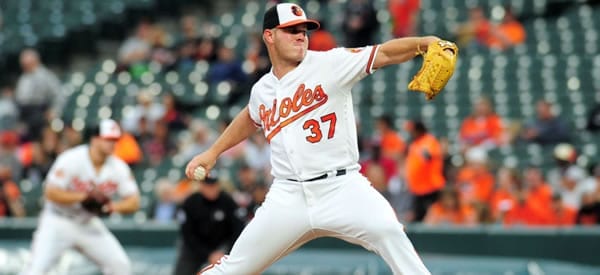 Baltimore Orioles at Toronto Blue Jays (8/21/18)
Time:
7:07 PM ET
Where:
Rogers Centre. Toronto, Ontario, Canada.
Listed Pitchers:
Bundy (BAL) & Gaviglio (TOR)
TV:
MASN & RSN
Moneyline:
BAL (+125) / TOR (-145)
Over/Under:
9 (-115)
It's a battle of the bottom-feeders in the American League East Tuesday night at Rogers Centre, when the Baltimore Orioles face-off with the Toronto Blue Jays in the second game of a three-game set north of the border. Game one went to the home team: 5-3. Consequently, Toronto continued its complete and utter domination of the O's this season. Thru 11 decisions, Toronto's 10-1 versus Baltimore and outscored them 61-33. This is the 12th meeting of 19 slated for the season between these two AL East foes.
Tough times in Baltimore
With the loss Monday night at Rogers Centre, the O's fall to 37-88 (.296) on the year which is the worst record in MLB. On the road, Baltimore's 16-48 thus far which is also the worst mark in the League. The Orioles have scored 486 runs (3rd worst MLB) and allowed 679 (worst MLB). Their -193 run differential is second-worst in MLB. In their last ten games, Baltimore's 2-8 while being outscored 70-36. The O's are 3-7 in their last ten road decisions, getting outscored 50-33.
North of the border; South of the .500 mark
It's been a tough year for the lone Canadian club in MLB. Overall, the Blue Jays are 56-69 (.448) which puts them in fourth-place in the American League East Standings. Toronto's middle of the road offense has produced 555 runs thus far, which ranks 8th in the AL. Their subpar rotation has allowed 644 runs, making their run differential -89 for the year. Both of the former rank 11th in the AL. Last night's 5-3 win over the Orioles put a halt to a four-game losing streak in which the Blue Jays were outscored 34-15. Toronto looks to continue their dominance of Baltimore Tuesday night by putting another one in the win column.
Bundy vs. Gaviglio
Dylan Bundy is set to toe the rubber for the visiting Orioles Tuesday night at Rogers Centre. It'll be the second time this year Bundy's faced the Blue Jays. On July 20th, Bundy allowed five earned runs on five hits over five frames at Rogers Centre. He received a no-decision in what ultimately was a 8-7 loss to the Blue Jays. Bundy gave up three dingers over those five frames! Overall, Bundy's 7-11 with a 4.99 ERA and 1.34 WHIP this season. In his last seven starts, Bundy's gone 1-6 with an 8.44 ERA and 1.73 WHIP. The young right-hander has shown a propensity to give up the long ball, allowing 12 home runs in his last seven starts. Bundy's most recent start wasn't pleasant. On August 15th versus the Mets, he allowed seven earned runs on 11 hits in 5 1/3 innings of work. Needless to say, the O's lost: 16-5. In his last two starts, Bundy's 0-1 with a 12.48 ERA and 2.28 WHIP.
On the other side of this rematch from July is Sam Gaviglio (2-6, 5.13 ERA & 1.45 WHIP). It's been a rough summer for Gaviglio as he hasn't won a game in its entirety. That's correct. Gaviglio's last win was recorded on May 25th at Philadelphia. In his last ten starts, Gaviglio's 0-4 with a 6.13 ERA and 1.64 WHIP. He's allowed 9 homers over those ten starts. One career start versus Baltimore resulted in a no-decision this July. Gaviglio allowed four earned runs on seven hits in 7 2/3 innings of work.
Two for Tuesday
This game offers us bettors two sizable value-plays in Toronto (-145) and the over (9; -115). The Blue Jays have beaten the Orioles 10 out of 11 (.909) times this year, including a perfect 7-0 at Rogers Centre. To say they have their number would be an understatement. It's been sheer domination, and there's no reason to think it won't continue Tuesday night even though Gaviglio's not to be trusted under any other circumstance. At -145, Toronto would need to win this game 59.2% of the time to make betting on them profitable. According to my calculations, they'll win this game 81.3% of the time which gives us a monumental 22.1% edge against the number.
The over is 6-1 (.857) in the Orioles last seven games versus a starter with a WHIP greater than 1.30 and 12-4 (.750) in their last 16 games versus a right-handed pitcher. Gaviglio matches the criteria for both these stats. The over is also 4-1 (.800) in the O's last five road games versus a team with a losing record. Toronto fits the bill for the former. Furthermore, the over is 5-1 (.833) in the Blue Jays last six games and 5-1 (.833) in Gaviglio's last six starts. Needless to say, I think there's a solid chance the total number of runs will exceed nine in this matchup between two scrubs who've been getting rocked on the regular. Dare I say there's a 75% chance there will be more than nine runs scored in this American League East showdown. Bovada's offering us -115 on the over, which means the total would need to go over nine 53.5% of the time to make betting on it profitable. Consequently, we have a tidy 21.5% edge against the number on the over.
**Not wagering online? Get set up now before the MLB playoffs start and the pro and college fotball seasons kick off- Best Sportsbook Bonus Offers for New Clients.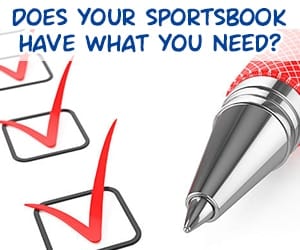 <div class="widget105"><!-- [et_pb_line_break_holder] --><h4 class="baseball">Baseball Sportsbooks</h4><!-- [et_pb_line_break_holder] --><table id="dimeline"><!-- [et_pb_line_break_holder] --> <tr><!-- [et_pb_line_break_holder] --> <th></th><!-- [et_pb_line_break_holder] --> <th width="110px">10¢ to:</th><!-- [et_pb_line_break_holder] --> <th width="110px">20¢ to:</th><!-- [et_pb_line_break_holder] --> </tr><!-- [et_pb_line_break_holder] --> <tr><!-- [et_pb_line_break_holder] --> <td><div class="col1"><a href="https://record.commission.bz/_BhTQDVOVie23_O3IiMN7EWNd7ZgqdRLk/1/"><!-- [et_pb_line_break_holder] --> <img src="https://www.predictem.com/wp-content/uploads/2018/06/SportsBettingDark.png" width="150" alt="SportsBetting" /></a><!-- [et_pb_line_break_holder] --> </div></td><!-- [et_pb_line_break_holder] --> <td>-200</td><!-- [et_pb_line_break_holder] --> <td>-279</td><!-- [et_pb_line_break_holder] --> </tr><!-- [et_pb_line_break_holder] --> <tr><!-- [et_pb_line_break_holder] --> <td><div class="col1"><a href="https://www.predictem.com/betting-sites/betonline-ag/"><img src="https://www.predictem.com/wp-content/uploads/2018/06/betonline-xs.png" width="150" alt="Heritage" /></a></div></td><!-- [et_pb_line_break_holder] --> <td>-200</td><!-- [et_pb_line_break_holder] --> <td>-270</td><!-- [et_pb_line_break_holder] --> </tr><!-- [et_pb_line_break_holder] --> <tr><!-- [et_pb_line_break_holder] --> <td><div class="col1"><a href="https://affiliates.5dimes.eu/tracking/Affiliate.aspx?idBook=1&mediaTypeID=220&AffUrlID=80&LandingPageID=2"><img src="https://www.predictem.com/wp-content/uploads/2018/06/5Dimes_sm.png" width="150" alt="5Dimes" /></a></div></td><!-- [et_pb_line_break_holder] --> <td>-195</td><!-- [et_pb_line_break_holder] --> <td>-266</td><!-- [et_pb_line_break_holder] --> </tr><!-- [et_pb_line_break_holder] --></table> <!-- [et_pb_line_break_holder] --><div class="widget-footer"><a href="https://www.predictem.com/best-sportsbooks/mlb-dimeline/">See all Dimeline Sportsbooks</a></div><!-- [et_pb_line_break_holder] --></div><!-- [et_pb_line_break_holder] --><!-- [et_pb_line_break_holder] --><style><!-- [et_pb_line_break_holder] --> #dimeline {border: 0px;}<!-- [et_pb_line_break_holder] --> #dimeline th{color:#000;}<!-- [et_pb_line_break_holder] --> #dimeline td{padding: 2px; text-align: center;}<!-- [et_pb_line_break_holder] --> #dimeline td, #dimeline th{padding: 8px 2px; text-align: center;border-bottom: 1px solid #bbb;}<!-- [et_pb_line_break_holder] --> .img-hover {border: 1px solid #fff; padding:5px}<!-- [et_pb_line_break_holder] --> .img-hover:hover {background: #edeef0; border: 1px solid #008156; margin-top:1px; padding:5px}<!-- [et_pb_line_break_holder] --></style>