[et_pb_dcsbcm_divi_breadcrumbs_module hide_homebreadcrumb="off" homebreadcrumbtext="Home" separator="sep-raquo" hide_currentbreadcrumb="off" homebreadcrumborientation="left" _builder_version="3.8″ fontsbreadcrumbs_font="Lato||||||||" fontsbreadcrumbs_text_color="#000000″ fontsbreadcrumbs_font_size="15px" fontsbreadcrumbs_line_height="16px" fontsseperator_font="||||||||" fontsbreadcrumblinks_font="||||||||" fontsbreadcrumblinks_text_color="#2567cf" custom_margin="25px|||" custom_margin_phone="30px|||" custom_margin_last_edited="off|desktop" custom_css_main_element="font-family: Helvetica Regular;" global_module="3641″ saved_tabs="all"][/et_pb_dcsbcm_divi_breadcrumbs_module]
Boston Red Sox at Detroit Tigers Pick 7/20/18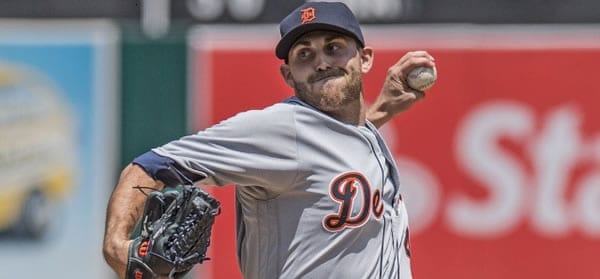 Event: Red Sox vs. Tigers
Date/Time: July 20, 2018 at 7:10 PM EDT
Location: Comerica Park
Money Line: BOS -183 / DET +173
Total line: 8.5ov -115
By Darin Zank
The first-place Red Sox and the fading Tigers open a three-game series in Detroit Friday night (7:10 ET). How are we playing this contest with our daily free MLB picks?
The MLB Betting Line
Friday's MLB betting odds opened Boston and David Price at around -190 over Detroit and Matthew Boyd, with an over/under of 9 runs. The early betting action then pushed that line down about a dime, to the -180 range.
The Sox could also be found at around -125 giving the run and a half on the MLB run line.
Set-Up
Boston capped off the "first half" of this MLB season by taking three of four games at home from Toronto last weekend. So the Sox are 4-0 over their previous four series and 12-1 over their last 13 games.
At 68-30 overall Boston not only leads the AL East by 4.5 games over the second-place Yankees, but they also own the best record in the Major Leagues.
Detroit, meanwhile, finished off its first half by dropping two of three games at Houston last weekend. So the slumping Tigers are 0-6-2 over their last eight series and 5-20 over their last 25 games.
At 41-56 Detroit sits 12.5 games back of division-leading Cleveland in the AL Central and 17.5 games back in the AL wild-card race. In other words, the Tigers are just playing out the string on this season.
The Sox lead this season series two games to one, outscoring Detroit 15-8 in a series in Boston back in June.
On the personnel front Tigers slugger Miguel Cabrera is out for the season with that blown biceps.
Friday's Starting Arms
Lefty Matt Boyd (4-8, 4.76), by our strict standards, is 7/18 on quality starts this season, but 0 for his last six. Ten days ago he got nicked for five runs in six innings against Tampa Bay, and over his previous five outings, he's allowed 25 earned runs and 29 hits, including six home runs, through 23 innings pitched. On the year Detroit is 8-10 with Boyd, with the unders going 11-7.
In his one start, this season against Boston Boyd allowed just two runs and four hits through 6 1/3 innings of a 7-2 Tigers victory. Now, let's see him do it again.
Former Tiger and fellow southpaw Price (10-6, 4.42) is 9/18 on quality starts, but only 1 for his last three. Eight days ago he held Toronto to three runs through 6 2/3 innings but in his two starts previous to that he got knocked around for 12 runs through just eight innings against the Royals and Yankees. On the season the Red Sox are 13-6 with Price, with the totals splitting 9-9.
This will be Price's first start against Detroit since 2014 when he was with the Rays. And that's a long time ago.
Despite his recent struggles, we're giving Price the advantage in this pitching match-up.
Friday's Batting Splits
Boston ranks 9th in the Majors against left-handed pitching this season with a .259 team batting average, 12th with a .325 team OBP and 8th with a .416 team slugging percentage.
Detroit ranks 4th against LHP with a .271 BA, 9th with a .329 OBP and 6th with a .428 slugging percentage.
However, the Sox lead the ML in scoring at 5.4 runs per game, while the Tigers rank just 25th at 3.9 RPG. So we gotta give Boston our handicapping check-mark with the sticks for Friday.
The Bullpens
Red Sox relievers rank 5th in the ML with a 3.27 ERA and 7th with a 1.22 WHIP, while going 33/41 on save opportunities.
The Tigers pen 22nd in ERA at 4.45 and 25th in WHIP at 1.43 while going 24/42 on save conversions.
So Boston owns a rather obvious advantage in the comparison of the bullpens.
Totals Report
The unders are 25-21 in games played at Comerica Park this year, which are averaging 8.9 total runs per.
The unders are 3-0 in Sox-Tigers games this season.
Free MLB Picks
These two teams are heading in opposite directions at the moment, one hot and one not. Also, Boston gets all of our main baseball handicapping check-marks. And playing on the road means we know the Red Sox will bat nine times (as long as it doesn't rain). So we're taking Boston here, and we'll chase the better price by giving the run and a half on the run line.
at a sportsbook that offers you the best value Intertops.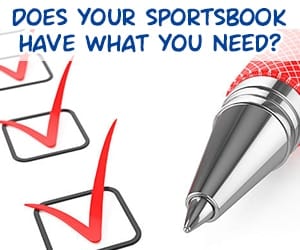 <div class="widget105"><!-- [et_pb_line_break_holder] --><h4 class="parlays">Best Parlays</h4><!-- [et_pb_line_break_holder] --><!-- [et_pb_line_break_holder] --><table id="parlay"><!-- [et_pb_line_break_holder] --> <tr><!-- [et_pb_line_break_holder] --> <th><span class="team"></span></th><!-- [et_pb_line_break_holder] --> <th>2 Team Parlay</th><!-- [et_pb_line_break_holder] --> <th>3 Team Parlay</th><!-- [et_pb_line_break_holder] --> <th>4 Team Parlay</th><!-- [et_pb_line_break_holder] --> </tr><!-- [et_pb_line_break_holder] --> <tr><!-- [et_pb_line_break_holder] --> <td><a href="https://affiliates.sportbet.com/tracking/Affiliate.aspx?idBook=2&mediaTypeID=220&AffUrlID=80&LandingPageID=55"><img src="https://www.predictem.com/wp-content/uploads/2018/06/sportbet-sm.png"></a></td><!-- [et_pb_line_break_holder] --> <td>2.74 to 1</td><!-- [et_pb_line_break_holder] --> <td>6.24 to 1</td><!-- [et_pb_line_break_holder] --> <td>13 to 1</td><!-- [et_pb_line_break_holder] --> </tr><!-- [et_pb_line_break_holder] --> <tr><!-- [et_pb_line_break_holder] --> <td><a href="https://record.bettingpartners.com/_5vfuDOH_H2wWPf2JTsWUjGNd7ZgqdRLk/1/"><img src="https://www.predictem.com/wp-content/uploads/2018/06/bovada_sm.png"></a></td><!-- [et_pb_line_break_holder] --> <td>2.64 to 1</td><!-- [et_pb_line_break_holder] --> <td>6 to 1</td><!-- [et_pb_line_break_holder] --> <td>12.3 to 1</td><!-- [et_pb_line_break_holder] --> </tr><!-- [et_pb_line_break_holder] --> <tr><!-- [et_pb_line_break_holder] --> <td><a href="https://record.webpartners.co/_jGZUKO3JWgwmunhzcKAZ62Nd7ZgqdRLk/1/"><img src="https://www.predictem.com/wp-content/uploads/2018/06/mybookie-sm.png"></a></td><!-- [et_pb_line_break_holder] --> <td>2.64 to 1</td><!-- [et_pb_line_break_holder] --> <td>6 to 1</td><!-- [et_pb_line_break_holder] --> <td>12 to 1</td><!-- [et_pb_line_break_holder] --> </tr><!-- [et_pb_line_break_holder] --></table><!-- [et_pb_line_break_holder] --><div class="widget-footer"><a href="https://www.predictem.com/best-sportsbooks/parlays-odds/">See all Sportsbook Parlays</a></div><!-- [et_pb_line_break_holder] --></div><!-- [et_pb_line_break_holder] --><!-- [et_pb_line_break_holder] --><!-- [et_pb_line_break_holder] --><style><!-- [et_pb_line_break_holder] --> #parlay {border-collapse: collapse;<!-- [et_pb_line_break_holder] --> width: 100%; border: 0px;<!-- [et_pb_line_break_holder] --> font-size: 14px!important;}<!-- [et_pb_line_break_holder] --> #parlay td, #parlay th {<!-- [et_pb_line_break_holder] --> border: 0px;<!-- [et_pb_line_break_holder] --> padding: 8px;<!-- [et_pb_line_break_holder] --> text-align: left;}<!-- [et_pb_line_break_holder] --> #parlay th {<!-- [et_pb_line_break_holder] --> padding-top: 5px;<!-- [et_pb_line_break_holder] --> padding-bottom: 5px;<!-- [et_pb_line_break_holder] --> font-weight: bold;<!-- [et_pb_line_break_holder] --> line-height: 14px;<!-- [et_pb_line_break_holder] --> text-align: center;<!-- [et_pb_line_break_holder] --> color: #000;}<!-- [et_pb_line_break_holder] --> #parlay tr {border-bottom: 1px solid #edeef0;}<!-- [et_pb_line_break_holder] --> .team {font-size: 16px;}<!-- [et_pb_line_break_holder] --></style>
<div style="width:340px; margin: 0 auto;"><!-- [et_pb_line_break_holder] --> <a class="twitter-timeline" data-width="340" data-height="500" data-link-color="#008156" href="https://twitter.com/PredictemPicks?ref_src=twsrc%5Etfw">Tweets by PredictemPicks</a> <script async src="https://platform.twitter.com/widgets.js" charset="utf-8"></script><!-- [et_pb_line_break_holder] --></div>