[et_pb_dcsbcm_divi_breadcrumbs_module hide_homebreadcrumb="off" homebreadcrumbtext="Home" separator="sep-raquo" hide_currentbreadcrumb="off" homebreadcrumborientation="left" _builder_version="3.8″ fontsbreadcrumbs_font="Lato||||||||" fontsbreadcrumbs_text_color="#000000″ fontsbreadcrumbs_font_size="15px" fontsbreadcrumbs_line_height="16px" fontsseperator_font="||||||||" fontsbreadcrumblinks_font="||||||||" fontsbreadcrumblinks_text_color="#2567cf" custom_margin="25px|||" custom_margin_phone="30px|||" custom_margin_last_edited="off|desktop" custom_css_main_element="font-family: Helvetica Regular;" global_module="3641″ saved_tabs="all"][/et_pb_dcsbcm_divi_breadcrumbs_module]
Chicago Cubs at Milwaukee Brewers Betting Prediction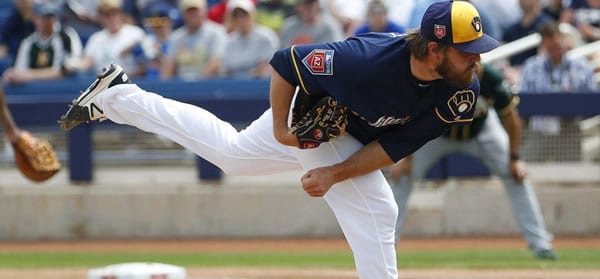 Chicago Cubs at Milwaukee Brewers 9/4/18
Time: 8:10 PM ET
Where: Miller Park, Milwaukee, WI
Listed Pitchers: Mike Montgomery (Chic) & Wade Miley (Mil)
TV: FS – Wisconsin, NBCS Chicago
Moneyline: Cubs -100/Brewers -110
Over/Under: 9
The Milwaukee Brewers picked up one of their most significant victories of this season Monday against the Chicago Cubs, and shoot to make it two in a row Tuesday night. How are we playing this NL Central battle with our daily free MLB picks?
MLB Betting Line
Tuesday's MLB betting odds opened Milwaukee at around -120 over Chicago, with an over/under of 9 runs. The early betting action then pushed that line down about a dime, to around -110.
The Brew Crew could also be found getting upwards of +180 giving the run and a half on the MLB run line.
Set-Up
Milwaukee grabbed the opener of this series Monday afternoon 4-3. The Brewers trailed early 1-0, took a 2-1 lead in the fifth inning but coughed up that advantage when Brewer killer Anthony Rizzo bombed a two-run homer off reliever Josh Hader with two outs in the top of the eighth. Milwaukee then tied the game with a bases-loaded walk in the bottom of the eighth and won it on a bases-loaded fielder's choice by MVP candidate Christian Yelich in the bottom of the ninth.
With the victory, the Brewers are 5-1 over their last six games and 10-4 over their last 14.
Even with the loss, Chicago is 10-3 over its last 13 games.
At 81-56 overall the Cubs lead the 78-61 Brewers by four games in the NL Central, which also happens to be the race for the best record in the National League. Meanwhile, Milwaukee also now leads the NL wild-card race by a game and a half over second-place St. Louis.
Chicago leads this season series nine games to five.
Tuesday's Starting Arms
Lefty Miley (2-2, 2.18), by our strict standards, is 5/11 on quality starts this season, but he's been pretty good as of late. Last Thursday he held Cincinnati to one run through 7 1/3 innings, and over his previous four starts, he's allowed just six earned runs through 23 1/3 innings. On the season the Brewers are 7-4 with Miley, with overs going 6-5.
In his most recent start against the Cubs, when he was with Baltimore last season, Miley got rocked for seven runs in less than five innings of a 10-3 Orioles defeat.
Fellow southpaw Montgomery (4-4, 3.82) is 6/14 on quality starts this year. Last Thursday, in his first outing since doing a couple weeks on the DL, Montgomery gave up four runs and eight hits through 4 1/3 innings against Atlanta. But in his three appearances prior to that, he allowed just one run through 12 1/3 innings. On the season Chicago is 7-7 in Montgomery's starts, with unders going 8-6.
In one start this season against Milwaukee Montgomery allowed just one run and two hits through six innings of a game the Cubs eventually lost 1-0.
We'll give Miley the handicapping edge in this pitching match-up, but not by much, considering recent performance against Tuesday's opponents.
Tuesday Batting Splits
Chicago owns a .265/.340/.410 batting average/OBP/slugging percentage split against left-handed pitching this season.
The Brewers own a .249/.317/.410 split against lefties this year.
We'll give the Cubs a short edge with the sticks for Tuesday.
The Bullpens
The Chicago bullpen owns a 3.22 ERA and a 1.26 WHIP this year.
The Milwaukee pen owns a 3.84 ERA and a 1.31 WHIP this season.
So the Cubs also own a short edge in the comparison of the bullpens.
Totals Report
Unders are 33-32 in games played at Miller Park this year, which are averaging 8.8 total runs per.
Unders are 11-3 in Cubs-Brewers games this season, which have trended very low-scoring.
Chicago is 19-10 this season against left-handed starters, while Milwaukee is only 17-17 versus lefties. Also, the Cubs get two of our three main baseball handicapping check-marks. We're going with Chicago for our free MLB pick for Tuesday.
<div class="widget105"><!-- [et_pb_line_break_holder] --><h4 class="baseball">Baseball Sportsbooks</h4><!-- [et_pb_line_break_holder] --><table id="dimeline"><!-- [et_pb_line_break_holder] --> <tr><!-- [et_pb_line_break_holder] --> <th></th><!-- [et_pb_line_break_holder] --> <th width="110px">10¢ to:</th><!-- [et_pb_line_break_holder] --> <th width="110px">20¢ to:</th><!-- [et_pb_line_break_holder] --> </tr><!-- [et_pb_line_break_holder] --> <tr><!-- [et_pb_line_break_holder] --> <td><div class="col1"><a href="https://record.commission.bz/_BhTQDVOVie23_O3IiMN7EWNd7ZgqdRLk/1/"><!-- [et_pb_line_break_holder] --> <img src="https://www.predictem.com/wp-content/uploads/2018/06/SportsBettingDark.png" width="150" alt="SportsBetting" /></a><!-- [et_pb_line_break_holder] --> </div></td><!-- [et_pb_line_break_holder] --> <td>-200</td><!-- [et_pb_line_break_holder] --> <td>-279</td><!-- [et_pb_line_break_holder] --> </tr><!-- [et_pb_line_break_holder] --> <tr><!-- [et_pb_line_break_holder] --> <td><div class="col1"><a href="https://www.predictem.com/betting-sites/heritage-sportsbook/"><img src="https://www.predictem.com/wp-content/uploads/2018/06/heritage-xs.png" width="150" alt="Heritage" /></a></div></td><!-- [et_pb_line_break_holder] --> <td>-200</td><!-- [et_pb_line_break_holder] --> <td>-240</td><!-- [et_pb_line_break_holder] --> </tr><!-- [et_pb_line_break_holder] --> <tr><!-- [et_pb_line_break_holder] --> <td><div class="col1"><a href="https://affiliates.5dimes.eu/tracking/Affiliate.aspx?idBook=1&mediaTypeID=220&AffUrlID=80&LandingPageID=2"><img src="https://www.predictem.com/wp-content/uploads/2018/06/5Dimes_sm.png" width="150" alt="5Dimes" /></a></div></td><!-- [et_pb_line_break_holder] --> <td>-195</td><!-- [et_pb_line_break_holder] --> <td>-266</td><!-- [et_pb_line_break_holder] --> </tr><!-- [et_pb_line_break_holder] --></table> <!-- [et_pb_line_break_holder] --><div class="widget-footer"><a href="https://www.predictem.com/best-sportsbooks/mlb-dimeline/">See all Dimeline Sportsbooks</a></div><!-- [et_pb_line_break_holder] --></div><!-- [et_pb_line_break_holder] --><!-- [et_pb_line_break_holder] --><style><!-- [et_pb_line_break_holder] --> #dimeline {border: 0px;}<!-- [et_pb_line_break_holder] --> #dimeline th{color:#000;}<!-- [et_pb_line_break_holder] --> #dimeline td{padding: 2px; text-align: center;}<!-- [et_pb_line_break_holder] --> #dimeline td, #dimeline th{padding: 8px 2px; text-align: center;border-bottom: 1px solid #bbb;}<!-- [et_pb_line_break_holder] --> .img-hover {border: 1px solid #fff; padding:5px}<!-- [et_pb_line_break_holder] --> .img-hover:hover {background: #edeef0; border: 1px solid #008156; margin-top:1px; padding:5px}<!-- [et_pb_line_break_holder] --></style>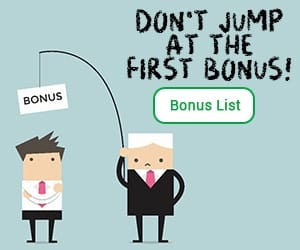 <div style="width:340px; margin: 0 auto;"><!-- [et_pb_line_break_holder] --> <a class="twitter-timeline" data-width="340" data-height="500" data-link-color="#008156" href="https://twitter.com/PredictemPicks?ref_src=twsrc%5Etfw">Tweets by PredictemPicks</a> <script async src="https://platform.twitter.com/widgets.js" charset="utf-8"></script><!-- [et_pb_line_break_holder] --></div>