[et_pb_dcsbcm_divi_breadcrumbs_module hide_homebreadcrumb="off" homebreadcrumbtext="Home" separator="sep-raquo" hide_currentbreadcrumb="off" homebreadcrumborientation="left" _builder_version="3.8″ fontsbreadcrumbs_font="Lato||||||||" fontsbreadcrumbs_text_color="#000000″ fontsbreadcrumbs_font_size="15px" fontsbreadcrumbs_line_height="16px" fontsseperator_font="||||||||" fontsbreadcrumblinks_font="||||||||" fontsbreadcrumblinks_text_color="#2567cf" custom_margin="25px|||" custom_margin_phone="30px|||" custom_margin_last_edited="off|desktop" custom_css_main_element="font-family: Helvetica Regular;" global_module="3641″ saved_tabs="all" /]
Chicago Cubs vs. Pittsburgh Pirates Pick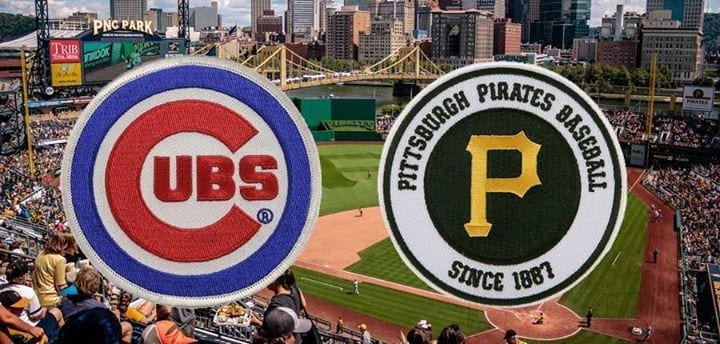 When: Tuesday, July 31st, 2018, 7:05 PM EST
Where: PNC Park, Pittsburgh, PA
TV: DirecTV 659, 665
By: Kevin West, Baseball Handicapper, Predictem.com
Betting Odds: Chi -102/Pit -108
Total: Opened at 8, bet down to 7.5 at Bovada
Public Consensus: Cubs 60%/Pirates 40%
Weather Forecast: 76 degrees with a chance of a thunderstorm.
Today's Pirates play is a strong one and predicated on just a few variables.
The Chicago Cubs are seemingly "lost" without Kris Bryant. The team has struggled mightily since he's been out of the lineup. One man does not make a team, but there is no coincidence that the team has taken a nose-dive since he's been out as it allows opponents to pitch around Anthony Rizzo.
It's unfathomable to think a team like the Cubs at 61-44 has scored 2 runs or less in five of their last seven games. It's happening though and doesn't look to change today against a tough righty in Jameson Taillon, who has only allowed 4 earned runs in his lat 18.1 innings.
To make matters worse for the Cubs, Albert Almora Jr, Jason Heyward, Kyle Schwarber and Addison Russell are all hitting .150 or less over the past 5 games. With an unprotected Rizzo and 4 dead bats (5 if you want to include Lester) in the lineup, how can the Cubs turn things around on the road? Slap hitter Ben Zobrist has been on fire recently and slugger Javier Baez has hit a couple dingers this week, but it's not enough.
More Trouble For Cubbies
Pittsburgh's bats haven't been too shabby lately. Polanco (.375), Freese (.353), Diaz (.333) and Mercer (.294) are all hitting the ball well as of late.
Another variable I like here is that Lester is horrible at holding runners on. Pitt. is a team that will take advantage of that and run every opportunity they get.
Other Things I LIke About Pirates Today
Pittsburgh has been hot. The team has won 7 of their last 10 and are 16-9 in July.
They have a winning record at home at 31-26.
They show signs of energy with an 8-5 record after an off day.
They take the competition serious in important games as evidenced by their 26-16 record vs. division opponents.
The Bucs are getting it done at the plate lately, where they've scored 5 or more runs in 8 of their last 10 contests.
The Cubs are hitting .232 as a team over their last 7 games.
Kevin's Pick to Win the Cubs/Pirates Game
No Pirates win comes easy. Lester is more likely than not to keep them in the game and the Cubs bullpen is good as well. There just aren't enough bats clicking for the Cubs right now to get it done. I see the Pirates winning in a low scoring game. I'd have taken the UNDER more seriously today had Lester/Taillon not been hit decently by each team in the recent past. We will keep an eye on the best baseball books for a rising total. But, this game is all about one thing… "When you're hot you're hot and when you're not you're not." Pirates find a way to win in a game that will probably have us all nervous as hell until the end of the 9th.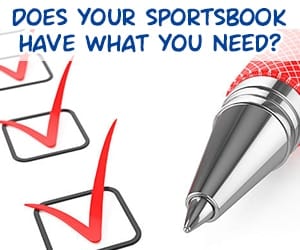 <div class="widget105"><!-- [et_pb_line_break_holder] --><h4 class="parlays">Best Parlays</h4><!-- [et_pb_line_break_holder] --><!-- [et_pb_line_break_holder] --><table id="parlay"><!-- [et_pb_line_break_holder] --> <tr><!-- [et_pb_line_break_holder] --> <th><span class="team"></span></th><!-- [et_pb_line_break_holder] --> <th>2 Team Parlay</th><!-- [et_pb_line_break_holder] --> <th>3 Team Parlay</th><!-- [et_pb_line_break_holder] --> <th>4 Team Parlay</th><!-- [et_pb_line_break_holder] --> </tr><!-- [et_pb_line_break_holder] --> <tr><!-- [et_pb_line_break_holder] --> <td><a href="https://affiliates.sportbet.com/tracking/Affiliate.aspx?idBook=2&mediaTypeID=220&AffUrlID=80&LandingPageID=55"><img src="https://www.predictem.com/wp-content/uploads/2018/06/sportbet-sm.png"></a></td><!-- [et_pb_line_break_holder] --> <td>2.74 to 1</td><!-- [et_pb_line_break_holder] --> <td>6.24 to 1</td><!-- [et_pb_line_break_holder] --> <td>13 to 1</td><!-- [et_pb_line_break_holder] --> </tr><!-- [et_pb_line_break_holder] --> <tr><!-- [et_pb_line_break_holder] --> <td><a href="https://record.bettingpartners.com/_5vfuDOH_H2wWPf2JTsWUjGNd7ZgqdRLk/1/"><img src="https://www.predictem.com/wp-content/uploads/2018/06/bovada_sm.png"></a></td><!-- [et_pb_line_break_holder] --> <td>2.64 to 1</td><!-- [et_pb_line_break_holder] --> <td>6 to 1</td><!-- [et_pb_line_break_holder] --> <td>12.3 to 1</td><!-- [et_pb_line_break_holder] --> </tr><!-- [et_pb_line_break_holder] --> <tr><!-- [et_pb_line_break_holder] --> <td><a href="https://record.webpartners.co/_jGZUKO3JWgwmunhzcKAZ62Nd7ZgqdRLk/1/"><img src="https://www.predictem.com/wp-content/uploads/2018/06/mybookie-sm.png"></a></td><!-- [et_pb_line_break_holder] --> <td>2.64 to 1</td><!-- [et_pb_line_break_holder] --> <td>6 to 1</td><!-- [et_pb_line_break_holder] --> <td>12 to 1</td><!-- [et_pb_line_break_holder] --> </tr><!-- [et_pb_line_break_holder] --></table><!-- [et_pb_line_break_holder] --><div class="widget-footer"><a href="https://www.predictem.com/best-sportsbooks/parlays-odds/">See all Sportsbook Parlays</a></div><!-- [et_pb_line_break_holder] --></div><!-- [et_pb_line_break_holder] --><!-- [et_pb_line_break_holder] --><!-- [et_pb_line_break_holder] --><style><!-- [et_pb_line_break_holder] --> #parlay {border-collapse: collapse;<!-- [et_pb_line_break_holder] --> width: 100%; border: 0px;<!-- [et_pb_line_break_holder] --> font-size: 14px!important;}<!-- [et_pb_line_break_holder] --> #parlay td, #parlay th {<!-- [et_pb_line_break_holder] --> border: 0px;<!-- [et_pb_line_break_holder] --> padding: 8px;<!-- [et_pb_line_break_holder] --> text-align: left;}<!-- [et_pb_line_break_holder] --> #parlay th {<!-- [et_pb_line_break_holder] --> padding-top: 5px;<!-- [et_pb_line_break_holder] --> padding-bottom: 5px;<!-- [et_pb_line_break_holder] --> font-weight: bold;<!-- [et_pb_line_break_holder] --> line-height: 14px;<!-- [et_pb_line_break_holder] --> text-align: center;<!-- [et_pb_line_break_holder] --> color: #000;}<!-- [et_pb_line_break_holder] --> #parlay tr {border-bottom: 1px solid #edeef0;}<!-- [et_pb_line_break_holder] --> .team {font-size: 16px;}<!-- [et_pb_line_break_holder] --></style>
<div style="width:340px; margin: 0 auto;"><!-- [et_pb_line_break_holder] --> <a class="twitter-timeline" data-width="340" data-height="500" data-link-color="#008156" href="https://twitter.com/PredictemPicks?ref_src=twsrc%5Etfw">Tweets by PredictemPicks</a> <script async src="https://platform.twitter.com/widgets.js" charset="utf-8"></script><!-- [et_pb_line_break_holder] --></div>