Colorado Rockies at Los Angeles Dodgers 10/1/18 Pick
Colorado Rockies at Los Angeles Dodgers 10/1/18
Time: 4:05 PM ET
Where: Dodgers Stadium, Los Angeles, CA
Listed Pitchers: German Marquez (Col) vs. Walker Buehler (LA)
TV: ESPN
Moneyline: Rockies +160/Dodgers -170
Over/Under: 7
There's nothing better than extra baseball, and that's what the Dodgers and Rockies are providing us with Monday afternoon, a one-game playoff to decide the NL West. Los Angeles is a massive home favorite, but Colorado comes in hot. How are we playing this contest with our daily free MLB picks?
MLB Betting Line
MLB betting odds opened LA at around -160 for this playoff game, with an over/under of 7 runs. The early betting action then bumped that line a dime or so, to around -170.
The Dodgers could also be found getting around +130 giving the run and a half on the MLB run line.
Playoff Set-Up
These two teams just finished their regular season tied atop the NL West at 91-71. Both these teams are in the playoffs; the winner of Monday's game will host NL East champion Atlanta for the opener of an NL divisional-round series beginning Thursday, while the loser will play either the Brewers in Milwaukee or the Cubs in Chicago in the NL wild-card game Tuesday.
The Dodgers just swept three games in San Francisco over the weekend, taking Sunday's season finale 15-0. LA outscored the Giants in total 28-7. So the Dodgers finished their season with a 13-4 run.
The Rockies, meanwhile, just took two of three games at home from Washington over the weekend, winning Sunday's season finale 12-0. So Colorado finished with a 9-1 run.
The Dodgers won the regular-season series with the Rockies 12 games to seven.
Playoff Starters
Buehler (7-5, 2.76), by our strict standards, is 12/22 on quality starts this season, working on a run of three in a row. Last Tuesday he held Arizona to two runs and four hits through six innings, and over his previous three starts, he's allowed just those two runs and nine hits through 20 innings, with 26 strikeouts. On the season Los Angeles is 13-9 with Buehler, 4-2 over his last six outings.
In five starts this season against Colorado Buehler allowed nine earned runs and 23 hits through 31 innings, and just one ER through 13 innings at Dodger Stadium. Thanks to some poor run support Los Angeles only went 1-4 in those five games.
Marquez (14-10, 3.76) is 18/32 on quality starts this year, and eight for his last nine. Last Wednesday he threw seven innings of three-hit, shutout ball against Philadelphia, with 11 strikeouts, and over his previous nine starts, he's allowed 13 ER through 62 2/3 innings (1.87 ERA). On the season the Rockies are 19-13 with Marquez, 7-2 over his last nine outings.
In three starts this year against the Dodgers Marquez allowed six runs and just 11 hits through 21 innings, with 22 strikeouts. The Rockies went 2-1 in those games.
We'll give Buehler and LA the handicapping edge in this pitching match-up, but it's close.
Batting Splits
Colorado owns a .249/.316/.423 team batting average/OBP/slugging percentage split against right-handed pitching this season.
The Dodgers own a .255/.337/.457 split against righties this year.
We gotta give LA a short edge with the sticks for Monday, too.
The Bullpens
The Rockies bullpen owns a 4.63 ERA and a 1.35 WHIP.
The Dodgers pen owns a 3.70 ERA and a 1.21 WHIP.
So Los Angeles owns the advantage in the bullpen comparison, also.
Totals Report
Unders are 41-36 in games played at Dodger Stadium this year, which are averaging 8.1 total runs per.
Overs are 5-2 in Colorado's last seven games, mainly because the Rockies have hit double-digits four times during that span.
Overs are 6-2 in LA's last eight games.
Unders are 11-7-1 in Rockies-Dodgers games this season, and 6-2-1 in the games played at Chavez Ravine.
Unders are a combined 32-20 with Buehler and Marquez this season.
Free MLB Picks
We're giving Los Angeles two full stars on our main handicapping factors, so we're betting the Dodgers. But we also believe the line on today's game is a bit too steep. So we'll take a chance and go with LA against the run line for our free MLB playoff pick for Monday.
<aside><div class="widget105"><!-- [et_pb_line_break_holder] --><h4 class="baseball">MLB 10¢ Sportsbooks</h4><!-- [et_pb_line_break_holder] --><table id="dimeline"><!-- [et_pb_line_break_holder] --> <tr><!-- [et_pb_line_break_holder] --> <th></th><!-- [et_pb_line_break_holder] --> <th width="110px">10¢ to:</th><!-- [et_pb_line_break_holder] --> <th width="110px">20¢ to:</th><!-- [et_pb_line_break_holder] --> </tr><!-- [et_pb_line_break_holder] --> <tr><!-- [et_pb_line_break_holder] --> <td><div class="col1"><a href="https://www.predictem.com/out/Sportsbetting"><!-- [et_pb_line_break_holder] --> <img src="https://www.predictem.com/wp-content/uploads/2018/06/SportsBettingDark.png" width="150" alt="SportsBetting" /></a><!-- [et_pb_line_break_holder] --> </div></td><!-- [et_pb_line_break_holder] --> <td>-200</td><!-- [et_pb_line_break_holder] --> <td>-279</td><!-- [et_pb_line_break_holder] --> </tr><!-- [et_pb_line_break_holder] --> <tr><!-- [et_pb_line_break_holder] --> <td><div class="col1"><a href="https://www.predictem.com/out/Betonline"><img src="https://www.predictem.com/wp-content/uploads/2018/06/betonline-xs.png" width="150" alt="BetOnline" /></a></div></td><!-- [et_pb_line_break_holder] --> <td>-200</td><!-- [et_pb_line_break_holder] --> <td>-270</td><!-- [et_pb_line_break_holder] --> </tr><!-- [et_pb_line_break_holder] --> <tr><!-- [et_pb_line_break_holder] --> <td><div class="col1"><a href="https://www.predictem.com/out/5Dimes"><img src="https://www.predictem.com/wp-content/uploads/2018/06/5Dimes_sm.png" width="150" alt="5Dimes" /></a></div></td><!-- [et_pb_line_break_holder] --> <td>-195</td><!-- [et_pb_line_break_holder] --> <td>-266</td><!-- [et_pb_line_break_holder] --> </tr><!-- [et_pb_line_break_holder] --></table> <!-- [et_pb_line_break_holder] --><div class="widget-footer"><a href="https://www.predictem.com/best-sportsbooks/mlb-dimeline/">See all Dimeline Sportsbooks</a></div><!-- [et_pb_line_break_holder] --> </div></aside><!-- [et_pb_line_break_holder] --><!-- [et_pb_line_break_holder] --><style><!-- [et_pb_line_break_holder] --> #dimeline {border: 0px;}<!-- [et_pb_line_break_holder] --> #dimeline th{color:#000;}<!-- [et_pb_line_break_holder] --> #dimeline td{padding: 2px; text-align: center;}<!-- [et_pb_line_break_holder] --> #dimeline td, #dimeline th{padding: 8px 2px; text-align: center;border-bottom: 1px solid #bbb;}<!-- [et_pb_line_break_holder] --> .img-hover {border: 1px solid #fff; padding:5px}<!-- [et_pb_line_break_holder] --> .img-hover:hover {background: #edeef0; border: 1px solid #008156; margin-top:1px; padding:5px}<!-- [et_pb_line_break_holder] --></style>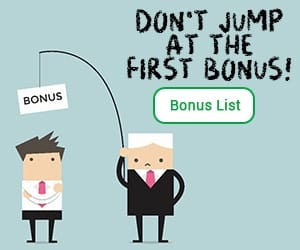 <div style="width:340px; margin: 0 auto;"><!-- [et_pb_line_break_holder] --> <a class="twitter-timeline" data-width="340" data-height="500" data-link-color="#008156" href="https://twitter.com/PredictemPicks?ref_src=twsrc%5Etfw">Tweets by PredictemPicks</a> <script async src="https://platform.twitter.com/widgets.js" charset="utf-8"></script><!-- [et_pb_line_break_holder] --></div>