Colorado Rockies at Los Angeles Dodgers 9/19/18 Pick
Colorado Rockies at Los Angeles Dodgers 9/19/18
Time: 10:10 PM ET
Where: Dodger Stadium, Los Angeles, CA
Listed Pitchers: Tyler Anderson (Col) vs. Walker Buehler (LA)
TV: ESPN, SportsNet-Rocky Mountain, SportsNet-LA
Moneyline: Rockies +180/Dodgers -200
Over/Under: 7.5
The Dodgers are getting hot at just the right time, and against the right team, taking over first place in in the NL West from the Rockies. How are we playing the finale of this three-game series with our daily free MLB picks?
MLB Betting Line
Wednesday's MLB betting odds opened LA at upwards of -210 for this game, with an over/under of 7.5 runs. The early betting action then brought that line down about a dime or so, to around -200.
The Dodgers could also be found at around -105 giving the run and a half on the MLB run line.
Set-Up
LA has taken the first two games of this series by scores of 8-2 Monday night and 3-2 in 10 innings Tuesday night. The Dodgers won as -155 favorites Monday, then at -215 with Clay Kershaw Tuesday.
With Tuesday's victory, the Dodgers are 6-1 over their last seven games.
With Tuesday's loss, the Rockies are 1-4 over their last five games.
Big-picture, at 84-68 overall Los Angeles now leads the NL West by a game and a half over 82-69 Colorado. The Dodgers also lead Atlanta by a half-game in the battle for the No. 2 spot in the upcoming National League playoffs.
The Rockies, meanwhile, also trail St. Louis by a game and a half in the fight for the second NL wild-card slot.
Los Angeles leads this season series with Colorado 11 games to seven.
Wednesday's Starters
Rookie righty Buehler (7-5, 2.88), by our strict standards, is 10/20 on quality starts this season and six for his last nine. Last Friday he tossed eight innings of two-hit, shutout ball against St. Louis, and over his last nine starts he's allowed just 11 runs through 56 2/3 innings for a 1.75 ERA during that span. On the season the Dodgers are 12-8 with Buehler.
In four stars previously this season against Colorado Buehler allowed nine runs and 20 hits through 25 innings. Thanks to some poor run support LA only went 1-3 in those games.
Lefty Anderson (6-9, 4.82) is 13/30 on quality starts this year, but just one for his last six. Last Friday he held San Francisco to two runs through six innings, but over his five starts previous to that he got touched for 25 ER and 35 hits, including eight homers, through just 19 1/3 innings. On the season the Rockies are just 11-19 with Anderson.
In four starts previously this season against Los Angeles Anderson allowed nine ER and 20 hits through 21 2/3 innings. Colorado went 1-3 in those games.
We gotta give Buehler our handicapping check-mark for this pitching match-up.
Wednesday's Batting Splits
The Rockies own a .247/.312/.414 team batting average/OBP/slugging percentage split against right-handed pitching this season. However, this lineup has also produced just seven runs over its last five games, and it's without slugger Trevor Story (33 HR, 102 RBI), as he deals with a sore elbow.
Los Angeles owns a .239/.324/.406 split against left-handed pitching this season.
At worst, we'll call the splits with the sticks a push for Wednesday.
The Bullpens
The Colorado bullpen owns a 4.70 ERA and a 1.36 WHIP, although the home ballpark probably plays a part in inflating those numbers at least slightly.
The Dodgers pen owns a 3.75 ERA and a 1.22 WHIP.
We'll give LA the check-mark in the bullpen comparison, too.
Totals Report
Unders are 40-34 in games played at Dodger Stadium this year, which are averaging 8.0 total runs per.
Unders are 6-2 in Colorado's last eight games.
Overs are 16-13 in Anderson's starts this year.
Unders are 13-7 in Buehler's starts this year.
Unders are 10-7-1 in Rockies-Dodgers games this year, 5-2-1 in the games played in LA.
Free MLB Picks
Los Angeles gets two of our main handicapping check-marks, and it's the hotter team. So we're betting the Dodgers Wednesday. Also, in chasing a better price, we'll give the run and a half against the run line. Speaking of run lines, are you getting the best value? Check out 5Dimes to get an extra bang for your buck on every wager!
<aside><div class="widget105"><!-- [et_pb_line_break_holder] --><h4 class="baseball">MLB 10¢ Sportsbooks</h4><!-- [et_pb_line_break_holder] --><table id="dimeline"><!-- [et_pb_line_break_holder] --> <tr><!-- [et_pb_line_break_holder] --> <th></th><!-- [et_pb_line_break_holder] --> <th width="110px">10¢ to:</th><!-- [et_pb_line_break_holder] --> <th width="110px">20¢ to:</th><!-- [et_pb_line_break_holder] --> </tr><!-- [et_pb_line_break_holder] --> <tr><!-- [et_pb_line_break_holder] --> <td><div class="col1"><a href="https://www.predictem.com/out/Sportsbetting"><!-- [et_pb_line_break_holder] --> <img src="https://www.predictem.com/wp-content/uploads/2018/06/SportsBettingDark.png" width="150" alt="SportsBetting" /></a><!-- [et_pb_line_break_holder] --> </div></td><!-- [et_pb_line_break_holder] --> <td>-200</td><!-- [et_pb_line_break_holder] --> <td>-279</td><!-- [et_pb_line_break_holder] --> </tr><!-- [et_pb_line_break_holder] --> <tr><!-- [et_pb_line_break_holder] --> <td><div class="col1"><a href="https://www.predictem.com/out/Betonline"><img src="https://www.predictem.com/wp-content/uploads/2018/06/betonline-xs.png" width="150" alt="BetOnline" /></a></div></td><!-- [et_pb_line_break_holder] --> <td>-200</td><!-- [et_pb_line_break_holder] --> <td>-270</td><!-- [et_pb_line_break_holder] --> </tr><!-- [et_pb_line_break_holder] --> <tr><!-- [et_pb_line_break_holder] --> <td><div class="col1"><a href="https://www.predictem.com/out/5Dimes"><img src="https://www.predictem.com/wp-content/uploads/2018/06/5Dimes_sm.png" width="150" alt="5Dimes" /></a></div></td><!-- [et_pb_line_break_holder] --> <td>-195</td><!-- [et_pb_line_break_holder] --> <td>-266</td><!-- [et_pb_line_break_holder] --> </tr><!-- [et_pb_line_break_holder] --></table> <!-- [et_pb_line_break_holder] --><div class="widget-footer"><a href="https://www.predictem.com/best-sportsbooks/mlb-dimeline/">See all Dimeline Sportsbooks</a></div><!-- [et_pb_line_break_holder] --> </div></aside><!-- [et_pb_line_break_holder] --><!-- [et_pb_line_break_holder] --><style><!-- [et_pb_line_break_holder] --> #dimeline {border: 0px;}<!-- [et_pb_line_break_holder] --> #dimeline th{color:#000;}<!-- [et_pb_line_break_holder] --> #dimeline td{padding: 2px; text-align: center;}<!-- [et_pb_line_break_holder] --> #dimeline td, #dimeline th{padding: 8px 2px; text-align: center;border-bottom: 1px solid #bbb;}<!-- [et_pb_line_break_holder] --> .img-hover {border: 1px solid #fff; padding:5px}<!-- [et_pb_line_break_holder] --> .img-hover:hover {background: #edeef0; border: 1px solid #008156; margin-top:1px; padding:5px}<!-- [et_pb_line_break_holder] --></style>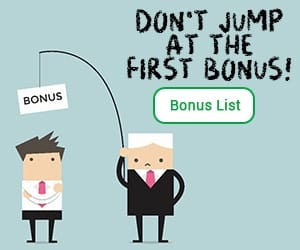 <div style="width:340px; margin: 0 auto;"><!-- [et_pb_line_break_holder] --> <a class="twitter-timeline" data-width="340" data-height="500" data-link-color="#008156" href="https://twitter.com/PredictemPicks?ref_src=twsrc%5Etfw">Tweets by PredictemPicks</a> <script async src="https://platform.twitter.com/widgets.js" charset="utf-8"></script><!-- [et_pb_line_break_holder] --></div>