[et_pb_dcsbcm_divi_breadcrumbs_module hide_homebreadcrumb="off" homebreadcrumbtext="Home" separator="sep-raquo" hide_currentbreadcrumb="off" homebreadcrumborientation="left" _builder_version="3.8″ fontsbreadcrumbs_font="Lato||||||||" fontsbreadcrumbs_text_color="#000000″ fontsbreadcrumbs_font_size="15px" fontsbreadcrumbs_line_height="16px" fontsseperator_font="||||||||" fontsbreadcrumblinks_font="||||||||" fontsbreadcrumblinks_text_color="#2567cf" custom_margin="25px|||" custom_margin_phone="30px|||" custom_margin_last_edited="off|desktop" custom_css_main_element="font-family: Helvetica Regular;" global_module="3641″ saved_tabs="all"][/et_pb_dcsbcm_divi_breadcrumbs_module]
Free MLB Pick: New York Mets at Baltimore Orioles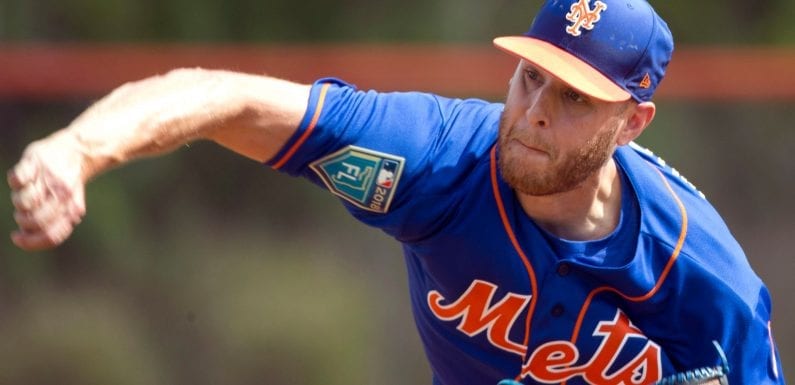 New York Mets @ Baltimore Orioles (8/15/18)
Time: 7:05 PM ET
Where: Oriole Park at Camden Yards. Baltimore, Maryland.
Listed Pitchers: Zack Wheeler (NYM) & Dylan Bundy (BAL)
TV: MASN & SNY
Moneyline: n/a
Over/Under: n/a
This pick preview will be updated with dime line sportsbook odds when they are released.
An interleague battle is on tap Wednesday night at Camden Yards in Baltimore, Maryland. New York's National League club is in town to finish off a two-game set, which is the last of four meetings with the Orioles this season. So far, it's been all O's in the series. Baltimore's won the first three decisions, outscoring the Mets 9-4. The pitching matchup slated for this one is a grudge match from earlier in the year. On June 6th, Dylan Bundy earned a 1-0 win at Citi Field after allowing just three hits over seven scoreless frames. Zack Wheeler received a no-decision in the contest, despite matching Bundy with an identical stat line: seven scoreless innings, allowing only three hits.
Game #1
Baltimore took the opener of this brief two-game set: 6-3. The O's bats erupted for three dingers in the contest. Adam Jones (.284 AVG, 13 HR, 48 RBI & .315 OBP) and Chris Davis (.162 AVG, 15 HR, 40 RBI & .244 OBP) each had a solo-shot, while Tim Beckham (.229 AVG, 8 HR, 23 RBI & .289 OBP) notched a two-run homer for the O's in route to halting five-game losing streak. Andrew Cashner (4-10, 4.71 ERA & 1.49 WHIP) allowed two earned runs on five hits across seven innings to earn the victory. That makes it back-to-back quality starts for the right-hander, in which he's posted a 1.93 ERA and 0.93 WHIP. Mychal Givens (4.73 ERA & 1.41 WHIP) threw one scoreless innings to close out the game and earn his fourth save of the season. Mets starter Jason Vargas (2-8, 8.10 ERA & 1.78 WHIP) posted one of his few solid starts of the season, allowing five hits and two earned runs over six innings. Despite his quality effort, Vargas was rewarded with a no-decision. Bobby Wahl (8.31 ERA & 2.31 WHIP), who was a piece sent over in the Jeurys Familia trade earned the loss in relief. In his last three relief appearances, Wahl's allowed two homers and four earned runs over only 2 2/3 innings. Consequently, the reliever in his sophomore MLB season has posted a 16.36 ERA and 3.18 WHIP in his last three.
New York Mets
With the loss, the Mets fall to 50-67 (.427) on the year. A season that began with such promise, has turned into a nightmare for New York's redheaded stepchild. Currently, the Mets are in fourth place in the National League East Standings and own the third-worst record in the NL. Having scored just 463 runs, New York has the fourth-worst offense in the League. Their -77 run differential is third-worst in MLB. Let's not forget this is a team that had the best record in MLB thru the first 12 games of the season: 11-1 (.917). Since then, a combination of poor play and nagging injuries has led to a 39-66 (.371) stretch. The Mets have an amazing 1-2-3 rotation if they can manage to all stay healthy in: deGrom, Syndergaard and Wheeler. That's a monumental if though, and the Mets have been plagued by injuries for quite some time now. Recently, the Mets are amidst a stretch of halfway decent play. They're 4-2 in their last six decisions, outscoring opponents 32-20 over that stretch. On the road, the Mets are 26-30 (.464) this season.
Orioles end five-game skid
With the win Tuesday night, Baltimore ended a five-game losing streak. The O's were outscored 39-21 over the stretch of futility. This season has been for the birds for Baltimore. They have the displeasure of owning the worst record in MLB: 36-84 (.300). Who is the worst team in baseball? Offensively, the O's have produce 473 runs which is ranked 13th in the American League. Having allowed 646 runs, Baltimore has the second-worst pitching in MLB. Their -173 run differential is third-worst in the League. At Camden Yards, the O's are 21-39 (.350) which is the second-worst home record amongst AL teams. Baltimore is 1-4 in their last five home games.
Wheeler vs. Bundy
The Mets intend to send right-hander Zack Wheeler (7-6, 3.82 ERA & 1.22 WHIP) to the hill for Wednesday night's interleague clash with Baltimore. Wheeler has been wheelin' and dealin' lately. He's won five consecutive starts, posting a 2.11 ERA, 0.88 WHIP and 4.86:1 strikeouts to walks ratio. Simply put, Wheeler has been sensational. In one career start versus Baltimore, Wheeler posted a no decision with a 0.00 ERA and 0.57 WHIP. Wheeler's started ten road games this season, going 4-1 with a 3.66 ERA and 1.15 WHIP.
Dylan Bundy (7-10, 4.70 ERA & 1.31 WHIP) had his best month of the year for the Orioles in June. In four starts, Bundy went 3-0 with a 1.99 ERA and 1.00 WHIP. However, since the beginning of July Bundy's been abysmal. In his last six starts, he's gone 1-3 with an 8.67 ERA and 1.66 WHIP. Bundy aims to turn things around against a Mets squad he's only face once in his career, posting a victory with a 0.00 ERA and 0.86 WHIP. Twelve starts at Camden Yards this season has resulted in Bundy posting a 4-5 record with a 5.22 ERA and 1.37 WHIP.
Where's the value?
As of the writing of this piece, no line has been posted yet. However, we speculate that the Mets will be a slight favorite even though they're winless against the lowly birds so far this year. If we're able to get the right price here, there could be tremendous value in siding with Zack Wheeler and the New York Mets. According to our calculations, the Mets will win this game 67% of the time. If we're able to get the Mets on the money line at around -130, we'd have a 10% edge against that number. Remember, we should only place a bet when we definitively have an edge. Otherwise, your optimal bet size is zero! In sum, the Mets are the play here on the money line if the price is right.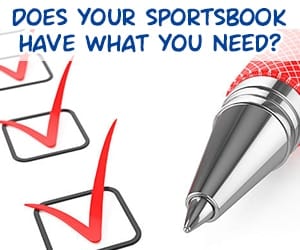 <div class="widget105"><!-- [et_pb_line_break_holder] --><h4 class="parlays">Best Parlays</h4><!-- [et_pb_line_break_holder] --><!-- [et_pb_line_break_holder] --><table id="parlay"><!-- [et_pb_line_break_holder] --> <tr><!-- [et_pb_line_break_holder] --> <th><span class="team"></span></th><!-- [et_pb_line_break_holder] --> <th>2 Team Parlay</th><!-- [et_pb_line_break_holder] --> <th>3 Team Parlay</th><!-- [et_pb_line_break_holder] --> <th>4 Team Parlay</th><!-- [et_pb_line_break_holder] --> </tr><!-- [et_pb_line_break_holder] --> <tr><!-- [et_pb_line_break_holder] --> <td><a href="https://affiliates.sportbet.com/tracking/Affiliate.aspx?idBook=2&mediaTypeID=220&AffUrlID=80&LandingPageID=55"><img src="https://www.predictem.com/wp-content/uploads/2018/06/sportbet-sm.png"></a></td><!-- [et_pb_line_break_holder] --> <td>2.74 to 1</td><!-- [et_pb_line_break_holder] --> <td>6.24 to 1</td><!-- [et_pb_line_break_holder] --> <td>13 to 1</td><!-- [et_pb_line_break_holder] --> </tr><!-- [et_pb_line_break_holder] --> <tr><!-- [et_pb_line_break_holder] --> <td><a href="https://record.bettingpartners.com/_5vfuDOH_H2wWPf2JTsWUjGNd7ZgqdRLk/1/"><img src="https://www.predictem.com/wp-content/uploads/2018/06/bovada_sm.png"></a></td><!-- [et_pb_line_break_holder] --> <td>2.64 to 1</td><!-- [et_pb_line_break_holder] --> <td>6 to 1</td><!-- [et_pb_line_break_holder] --> <td>12.3 to 1</td><!-- [et_pb_line_break_holder] --> </tr><!-- [et_pb_line_break_holder] --> <tr><!-- [et_pb_line_break_holder] --> <td><a href="https://record.webpartners.co/_jGZUKO3JWgwmunhzcKAZ62Nd7ZgqdRLk/1/"><img src="https://www.predictem.com/wp-content/uploads/2018/06/mybookie-sm.png"></a></td><!-- [et_pb_line_break_holder] --> <td>2.64 to 1</td><!-- [et_pb_line_break_holder] --> <td>6 to 1</td><!-- [et_pb_line_break_holder] --> <td>12 to 1</td><!-- [et_pb_line_break_holder] --> </tr><!-- [et_pb_line_break_holder] --></table><!-- [et_pb_line_break_holder] --><div class="widget-footer"><a href="https://www.predictem.com/best-sportsbooks/parlays-odds/">See all Sportsbook Parlays</a></div><!-- [et_pb_line_break_holder] --></div><!-- [et_pb_line_break_holder] --><!-- [et_pb_line_break_holder] --><!-- [et_pb_line_break_holder] --><style><!-- [et_pb_line_break_holder] --> #parlay {border-collapse: collapse;<!-- [et_pb_line_break_holder] --> width: 100%; border: 0px;<!-- [et_pb_line_break_holder] --> font-size: 14px!important;}<!-- [et_pb_line_break_holder] --> #parlay td, #parlay th {<!-- [et_pb_line_break_holder] --> border: 0px;<!-- [et_pb_line_break_holder] --> padding: 8px;<!-- [et_pb_line_break_holder] --> text-align: left;}<!-- [et_pb_line_break_holder] --> #parlay th {<!-- [et_pb_line_break_holder] --> padding-top: 5px;<!-- [et_pb_line_break_holder] --> padding-bottom: 5px;<!-- [et_pb_line_break_holder] --> font-weight: bold;<!-- [et_pb_line_break_holder] --> line-height: 14px;<!-- [et_pb_line_break_holder] --> text-align: center;<!-- [et_pb_line_break_holder] --> color: #000;}<!-- [et_pb_line_break_holder] --> #parlay tr {border-bottom: 1px solid #edeef0;}<!-- [et_pb_line_break_holder] --> .team {font-size: 16px;}<!-- [et_pb_line_break_holder] --></style>
<div style="width:340px; margin: 0 auto;"><!-- [et_pb_line_break_holder] --> <a class="twitter-timeline" data-width="340" data-height="500" data-link-color="#008156" href="https://twitter.com/PredictemPicks?ref_src=twsrc%5Etfw">Tweets by PredictemPicks</a> <script async src="https://platform.twitter.com/widgets.js" charset="utf-8"></script><!-- [et_pb_line_break_holder] --></div>