Free Pick: Oakland A's at New York Yankees 10/3/18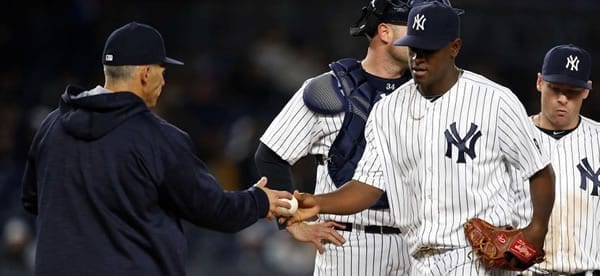 Oakland A's at New York Yankees 10/3/18
Time: 8:00 PM ET
Where: Yankee Stadium, New York, NY
Listed Pitchers: Liam Hendriks (Oak) vs. Luis Severino (NY)
TV: TBS
Moneyline: A's +170/Yankees -180
Over/Under: 8.5
The National League wild-card game took 13 innings to decide Tuesday night, but the Yankees and A's hope to get the American League wild-card game in under five hours Wednesday night. How are we playing this elimination contest with our daily free MLB picks?
MLB Betting Line
Wednesday's MLB playoffs betting odds opened New York at around -180 for this game, with an over/under of 8.5 runs. Both those figures were holding fairly steady in early betting action.
The Yankees could also be found getting around +115 giving the run and a half on the MLB run line.
Set-Up
Oakland finished 97-65 this season, six games behind division-champion Houston in the AL West. The A's ended by dropping two of three games to Angeles in Anaheim over the weekend, and they lost four of their last seven overall. But Oakland was already basically locked into its playoff seeding, so there wasn't exactly much urgency to win over that last week or so. Now, there is.
New York finished 100-62, eight games behind division-champion Boston in the AL East. The Yanks ended by taking two of three games in Boston over the weekend, and they took three of four at Tampa just before that. In fact, New York won its last four series.
These teams split six meetings this season, both sides taking two of three games on their home fields.
The winner of this game will head to Boston to begin an AL divisional-round series with the Red Sox.
Wednesday's Starters
Severino (19-8, 3.39), by our strict standards, is 16/32 on quality starts this season. Eight days ago he held the Rays to two runs and four hits through five innings, and over his last three starts, he allowed four runs and 14 hits through 17 2/3 innings. On the season the Yankees are a solid 24-8 with Severino and 5-2 over his last seven outings.
In two starts this season against the Athletics Severino got nicked for six ER and 11 hits through 8 2/3 innings. New York split those two games.
Oakland, meanwhile, is going with the full-bullpen approach for this game. Liam Hendriks (0-1, 4.13) will start, but he's not expected to go very far. He's done this eight times over the last month, holding opponents to two runs and six hits through a total of 8 2/3 innings. And including relief work, he hasn't allowed a run over his last 11 2/3 innings.
Hendriks threw one scoreless inning against the Yankees this season.
The Oakland bullpen as a whole allowed nine runs and 23 hits in 27 1/3 innings of work against the Yankees this season, for an ERA of 2.96.
Taking everything into account, this pitching match-up is actually very close. Severino has the name and New York the gaudy record with him, but for our handicapping purposes, we'll call this department a near-wash.
Batting Splits
Oakland owns a .255/.327/.446 team batting average/OBP/slugging percentage split against right-handed pitching this season.
New York owns a .249/.329/.451 split overall this year.
So these teams are actually pretty close when it comes to comparing the sticks, too.
The Bullpens
The A's bullpen owns a 3.37 ERA and a 1.18 WHIP.
The Yankees pen owns a 3.38 ERA and a 1.21 WHIP.
We're gonna call the comparison of the bullpens a wash for this game, also.
Totals Report
Overs are 43-35 in games played at Yankee Stadium this year, which are averaging 9.9 total runs per.
Overs are 6-0 in New York's last six games, mainly because the Yanks were scoring a bunch of runs.
Overs are 4-2 in A's-Yankees games this season.
Overs are 17-14 in Severino's starts this year.
Free MLB Picks
The Yankees may own a couple of statistical advantage in this match-up, but the full-bullpen approach throws things up it the air. And those statistical edges are not enough to warrant a line like this one. We're betting value here and taking Oakland and the underdog price of +163 at 5dimes for our free MLB playoff pick for Wednesday.
<aside><div class="widget105"><!-- [et_pb_line_break_holder] --><h4 class="baseball">MLB 10¢ Sportsbooks</h4><!-- [et_pb_line_break_holder] --><table id="dimeline"><!-- [et_pb_line_break_holder] --> <tr><!-- [et_pb_line_break_holder] --> <th></th><!-- [et_pb_line_break_holder] --> <th width="110px">10¢ to:</th><!-- [et_pb_line_break_holder] --> <th width="110px">20¢ to:</th><!-- [et_pb_line_break_holder] --> </tr><!-- [et_pb_line_break_holder] --> <tr><!-- [et_pb_line_break_holder] --> <td><div class="col1"><a href="https://www.predictem.com/out/Sportsbetting"><!-- [et_pb_line_break_holder] --> <img src="https://www.predictem.com/wp-content/uploads/2018/06/SportsBettingDark.png" width="150" alt="SportsBetting" /></a><!-- [et_pb_line_break_holder] --> </div></td><!-- [et_pb_line_break_holder] --> <td>-200</td><!-- [et_pb_line_break_holder] --> <td>-279</td><!-- [et_pb_line_break_holder] --> </tr><!-- [et_pb_line_break_holder] --> <tr><!-- [et_pb_line_break_holder] --> <td><div class="col1"><a href="https://www.predictem.com/out/Betonline"><img src="https://www.predictem.com/wp-content/uploads/2018/06/betonline-xs.png" width="150" alt="BetOnline" /></a></div></td><!-- [et_pb_line_break_holder] --> <td>-200</td><!-- [et_pb_line_break_holder] --> <td>-270</td><!-- [et_pb_line_break_holder] --> </tr><!-- [et_pb_line_break_holder] --> <tr><!-- [et_pb_line_break_holder] --> <td><div class="col1"><a href="https://www.predictem.com/out/5Dimes"><img src="https://www.predictem.com/wp-content/uploads/2018/06/5Dimes_sm.png" width="150" alt="5Dimes" /></a></div></td><!-- [et_pb_line_break_holder] --> <td>-195</td><!-- [et_pb_line_break_holder] --> <td>-266</td><!-- [et_pb_line_break_holder] --> </tr><!-- [et_pb_line_break_holder] --></table> <!-- [et_pb_line_break_holder] --><div class="widget-footer"><a href="https://www.predictem.com/best-sportsbooks/mlb-dimeline/">See all Dimeline Sportsbooks</a></div><!-- [et_pb_line_break_holder] --> </div></aside><!-- [et_pb_line_break_holder] --><!-- [et_pb_line_break_holder] --><style><!-- [et_pb_line_break_holder] --> #dimeline {border: 0px;}<!-- [et_pb_line_break_holder] --> #dimeline th{color:#000;}<!-- [et_pb_line_break_holder] --> #dimeline td{padding: 2px; text-align: center;}<!-- [et_pb_line_break_holder] --> #dimeline td, #dimeline th{padding: 8px 2px; text-align: center;border-bottom: 1px solid #bbb;}<!-- [et_pb_line_break_holder] --> .img-hover {border: 1px solid #fff; padding:5px}<!-- [et_pb_line_break_holder] --> .img-hover:hover {background: #edeef0; border: 1px solid #008156; margin-top:1px; padding:5px}<!-- [et_pb_line_break_holder] --></style>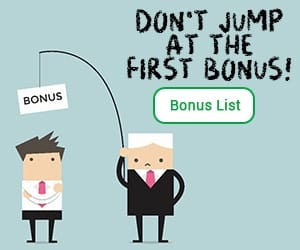 <div style="width:340px; margin: 0 auto;"><!-- [et_pb_line_break_holder] --> <a class="twitter-timeline" data-width="340" data-height="500" data-link-color="#008156" href="https://twitter.com/PredictemPicks?ref_src=twsrc%5Etfw">Tweets by PredictemPicks</a> <script async src="https://platform.twitter.com/widgets.js" charset="utf-8"></script><!-- [et_pb_line_break_holder] --></div>