LA Dodgers vs LA Angels Pick & Preview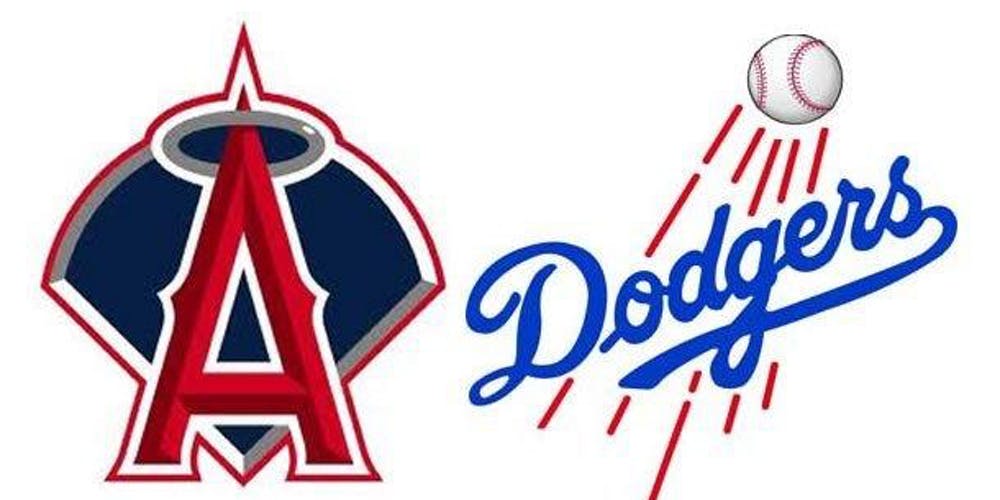 When: Friday, July 6th, 2018 (10:05 PM EST)
Where: Angel Stadium, Los Angeles, CA
TV: DirecTV 692
Betting Odds: LAD -121/LAA +111
Total: Opened at 8.5 and has moved up to 9.
by Kevin West, MLB Handicapper, Predictem.com
Two teams going in opposite directions meet up Friday night in Tinsel Town as the Dodgers, winners of four in a row, all by 6 runs or more (6, 17, 8 and 6), visit the Angels, who are 3-12 in their last 15 games, 7 of which they have scored 2 runs or less.
Things that make me want to bet the Dodgers tonight
As noted above, the Angels are ice cold. They've only scored 1 run in 2 of their last 3 games.
The Angels are coming off of a long 10 game road trip. This can/will result in players being tired, out of whack from sleeping on hotel beds, jet lag, "happy wives" wearing them out and more. Skeptical? The team is 3-7 in their last 10 games after returning home from a road trip of a week or more. First game back after a road trip is always a good fade. This works in the NBA as well.
The Angels aren't beating good teams at home. Trout and Company are only 3-12 in their last 15 home games vs. a team with a winning record.
Mike Trout is only 3 for his last 20 and Kinsler 3 for his last 18. Your team is in trouble when your catcher batting 8th is your hottest hitter.
While it's only a tiny sample size, the Angels haven't hit Maeda well in their 29 plate appearances against him, hitting only .107 with an on base average of .138 and a slugging percentage of .214.
The road doesn't bother the Dodgers. They're 13-3 in their last 16 games away from Dodger Stadium. The team averages a hefty 5.5 runs on the road.
Maeda is pitching well, allowing only 2 runs over his last 14 innings.
The Dodgers like playing teams vs. the AL. The team is 20-7 in their last 27 games from the junior circuit.
The Dodgers like to face right handed pitching. The team has gone 10-1 in their last 11 games vs. a RHP on the road.
Many may be scared off by Angles starter Felix Pena's nifty 2.51 ERA, but when put under the microscope, it's not that impressive as he beat three teams who haven't been playing well (Balt, Tor and AZ) and in doing so, he allowed a 1.39 WHP which is not good. In AAA this season, Pena yielded 16 walks in 33 innings which is terrible. His career mark in the minors was 33-42. That should tell us something. When he was with the Cubs last season, he gave out 18 free passes in only 34 innings, so this is a real thing. I love fading pitchers who have shown control issues, because this puts them behind in counts and they're forced to come in with something over the plate. When this happens, it's hammer time, even for average MLB hitters. Pena has never had a winning record as a starter in the minors. He's unlikely to start winning now that he's up a level against MLB hitters.
Felix Pena has given up 3 dongs in only 11 innings this season at Angels Stadium.
Lefties are hitting .357 vs. Pena this season. This spells trouble as he'll have to face a red hot Grandal who is 7 for his last 13 with a homer, Max Muncy who is hitting .400 over the past week with 3 dingers as well as Joc Pederson and Cody Bellinger who are always swinging for the fences.
Kenta Maeda has been very effective against right handed hitters. He's allowed a nifty .199 average and a .269 on base average.
Six Dodger hitters are batting .316 or higher over the past 7 days.
Kevin's Pick to Get the Money
When you're hot you're hot, when you're not you're not! There's lots to like about the LAD tonight at the short price of -121. I'm a huge believer in teams coming out flat in their first game home off a long road trip, a huge believer in playing the hot hand and love fading young/inexperienced arms with control problems vs. a strong betting order like the Dodgers will put out tonight. I'm betting the Dodgers at -121.
Another play I like in this game is Felix Pena UNDER 5 strike outs. This wager can be found at Bovada Sportsbook.