Los Angeles Dodgers vs. San Francisco Giants Pick 9/3/21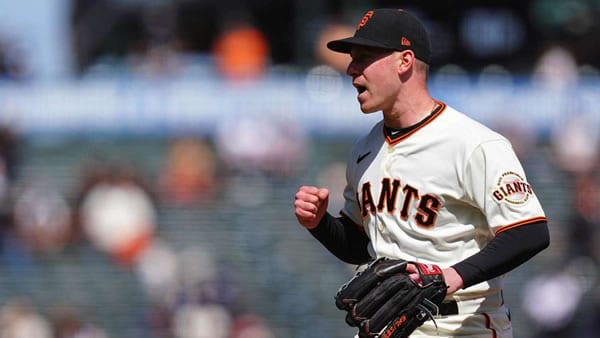 Los Angeles Dodgers (85-49) vs. San Francisco Giants (85-49)
When: 9:45 p.m., Friday, September 3
Where: Oracle Park, San Francisco
Moneyline: LAD -120/SF +115
Runline: Dodgers -1.5/Giants +1.5
Total: 8.5
(Get the best lines >>>)
Starting Pitchers: David Price (4-2, 3.88 ERA, 1.32 WHIP) vs. Anthony DeSclafani (11-6, 3.38 ERA, 1.11 WHIP)
Playoff Atmosphere
If ever there were a critical series in the regular season, this would be the one. The Dodgers and Giants have battled through 134 games to this point to an exact tie, both in their season series and in the standings. Each team has won eight games against the other, and to increase the importance, the fact that only Milwaukee is close to either of them in the standings says that they're going to have to go through each other if they want to get to the NLCS.
Throw in that this is the West Coast's biggest rivalry, and there's sure to be plenty of hype surrounding this contest. Regardless of which side comes out ahead in this series, all eyes in the NL will be on these three games, which raises some real questions about the Giants. San Francisco has yet to get overwhelmed by the pressure, but the Giants also haven't faced this bright of a spotlight during their unlikely rise from also-ran to genuine contender. On the other hand, the Dodgers have been here many times before, winners of seven straight NL West titles.
Pitching to Contact
One of the reasons that Anthony DeSclafani has kept his ERA low this season is that he's pitching in a park that genuinely fits his pitching style. DeSclafani came from the Reds, and in order to pitch well in Great American Ball Park, you have to miss bats. If you aren't, you're going to end up with a lot of balls leaving the yard, which ended up happening in his final two seasons in Cincinnati.
In San Francisco, the park is a lot more pitcher-friendly, and a pitcher like DeSclafani can get away with letting hitters put the ball in play and trusting his fielders to get the job done behind him. For the year, DeSclafani has averaged less than one strikeout per inning and rarely gets over six in a game, but he's consistently kept runs from scoring because he's able to get outs. That might not be the way the game is played these days, but for the most part, it's been effective.
More Picks: Louisville at Mississippi Spread Play >>>
Trusting the Bullpen
Unless you're opting to make a first five bet, trusting the pen is basically what you have to do when you choose to back David Price because the Dodgers' hurler is just not going to give you that many innings. The Dodgers are well aware that Price is running out of gas at 36 years old, and they'd rather get four innings out of Price at his best than push him to go beyond that and possibly blow up in the middle innings.
As such, you're likely going to see the Giants push across an early run or two, and you're likely to see a similar kind of contact pitching to DeSclafani. Price is even less of a strikeout pitcher, getting fewer than four in his past ten starts. But because he's a name, bettors don't want to go under on his K totals, which means that they're usually one or two higher than they should be. If you can get him at 3.5 strikeouts or less, you should jump on that action. As for the game itself, Price has given up two or three runs in seven of his past eight starts, so there's a good chance the Giants could be in for a solid team total.
Betting Trends
The Dodgers are 10-1 in their past 11 road games.
The Dodgers are 41-18 in their past 59 overall.
The Giants are 1-4 in their past five home games.
The Giants are 35-17 in their past 52 against the NL West.
The under is 5-0-1 in the Dodgers' past six against the NL West.
The under is 19-5-3 in the Dodgers' past 27 overall.
The under is 8-2-1 in the Giants' past 11 overall.
The under is 5-1 in the Giants' past six home games.
The Dodgers are 1-4 in the past five meetings.
The Dodgers are 11-3 in the past 14 meetings in San Francisco.
Weather Report
It's actually going to be a fairly cool day in San Francisco, with temperatures at 59 degrees and winds blowing to dead center at nine miles per hour.
Dan's Pick
The Dodgers are rolling right now after taking care of the Braves, and the Giants have been slowly losing ground to Los Angeles for the past month. San Francisco has played well against the Dodgers all year, but DeSclafani appears to be running on fumes, and the Giants appear to finally be having problems with the pressure of holding off the Dodgers all year long.
I'll pay the small juice with Los Angeles here. Note: I also write college football previews and picks for Predictem! Check'em out!
MLB Betting Guide
New to betting on baseball? We've got you covered! Our comprehensive how to bet on baseball article explains all the different types of wagers offered at the sportsbooks including money lines, over/unders, run lines, parlays and more! Also get tips and strategies to increase your odds of beating the bookies!