[et_pb_dcsbcm_divi_breadcrumbs_module hide_homebreadcrumb="off" homebreadcrumbtext="Home" separator="sep-raquo" hide_currentbreadcrumb="off" homebreadcrumborientation="left" _builder_version="3.8″ fontsbreadcrumbs_font="Lato||||||||" fontsbreadcrumbs_text_color="#000000″ fontsbreadcrumbs_font_size="15px" fontsbreadcrumbs_line_height="16px" fontsseperator_font="||||||||" fontsbreadcrumblinks_font="||||||||" fontsbreadcrumblinks_text_color="#2567cf" custom_margin="25px|||" custom_margin_phone="30px|||" custom_margin_last_edited="off|desktop" custom_css_main_element="font-family: Helvetica Regular;" global_module="3641″ saved_tabs="all"][/et_pb_dcsbcm_divi_breadcrumbs_module]
Milwaukee Brewers at Los Angeles Dodgers Game 3 Pick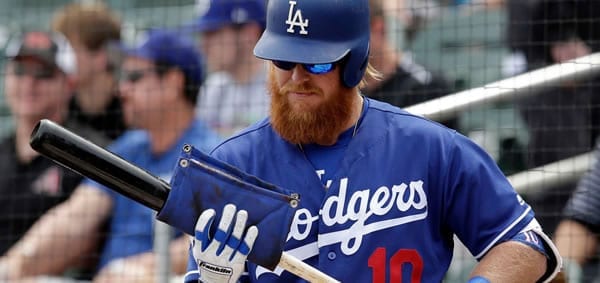 Milwaukee Brewers at Los Angeles Dodgers 10/15/18
Time: 7:35 PM ET
Where: Dodger Stadium, Los Angeles, CA
Listed Pitchers: Jhoulys Chacin (Mil) vs. Walker Buehler (LA)
TV: Fox. FS-1
Moneyline: Brewers +165/Dodgers -175
Over/Under: 7
Los Angeles managed the split of the first two games of this NLCS in Milwaukee and now owns home-field advantage, heading into Game 3 Monday night out at Chavez Ravine. How are we playing this crucial contest with our daily free MLB picks?
Game 3 MLB Betting Odds
The Game 3 betting odds opened the Dodgers at around -165, with an over/under of seven runs. The early betting action then bumped that line about a dime, to around -175.
Los Angeles could also be found getting around +125 giving the run and a half on the run line.
Game 3 Set-Up
The Brewers took Game 1 of this series Friday night 6-5 at Miller Park, but the Dodgers grabbed Game 2 Saturday 4-3. Milwaukee won as a +120 home dog in Game 1 while LA won Game 2 at -125.
The Brewers led Game 2 by a 3-0 score into the top of the seventh inning, but their bullpen gave up four runs over the next two innings, the last two on a Justin Turner homer. Milwaukee then had runners on in both the bottom of the eighth and ninth but could not get the hit for the tie.
Saturday's loss broke a 12-game winning streak for the Brewers.
With the win, Los Angeles is 8-2 over its last 10 games.
The Dodgers took the regular-season series from Milwaukee four games to three.
Get additional free picks versus the betting line from expert handicappers!
Game 3's Starting Arms
Rookie righty Buehler (8-5, 2.62), by our strict standards, is 13/24 on quality starts this season, and four for his last five. Eight days ago, in that NLDS against Atlanta, Buehler gave up five runs on two hits and three walks through five innings, but over his four starts previous to that he allowed just two earned runs and 10 hits through 26 2/3 innings, with 29 strikeouts.
On the season the Dodgers are 14-10 with Buehler.
In one start this year against the Brewers Buehler allowed just one run and five hits through seven innings, with seven strikeouts and zero walks, although LA lost that game 1-0.
Chacin (15-8, 3.50) is 11/36 on quality starts this year, and 0 for his last seven. However, those numbers don't tell the story with this guy, who's been the rock of the Milwaukee rotation this season. Ten days ago in that NLDS against Colorado Chacin threw five innings of three-hit, shutout ball, and over his last three starts, all big games, he's allowed just two runs and five hits through 15 2/3 innings.
On the season the Brewers are 24-12 with Chacin and 4-0 over his last four starts.
However, in one start this season against Los Angeles Chacin got knocked around for nine runs – eight earned – on five hits and four walks, along with three homers, through just 4 1/3 innings of a game Milwaukee eventually lost 21-5.
Buehler owns a couple of statistical edges on Chacin, and he had a good outing against the Brewers earlier this season. Chacin had an abysmal outing against LA, but he was solid against the Dodgers last year while with San Diego, and he's come up big over the last couple of weeks. On the whole, we'll give LA and Buehler a short edge in this pitching match-up.
Game 3 Batting Splits
Milwaukee posted a .252/.323/.426 team batting average/OBP/slugging percentage split against right-handed pitching this season.
Los Angeles posted .255/.337/.458 split against righties this year.
We'll give the Dodgers a short edge in the splits with the sticks for Game 3.
The Bullpens
The Brewers bullpen put up a 3.47 ERA and a 1.25 WHIP this season. However, this unit has allowed eight runs and 14 hits through 10 1/3 innings of work in this NLCS.
The LA pen put up a 3.72 ERA and a 1.21 WHIP this season. This unit has allowed just two runs and six hits through 9 2/3 innings in this NLCS.
We're calling the comparison of the bullpens here a wash.
Totals Report
Unders are 43-36 in games played at Dodger Stadium this year, which are averaging 8.0 total runs per.
Unders are a combined 35-24 with Buehler and Chacin starting this season.
Overs are 5-4 in Brewers-Dodgers games this season.
Free MLB Playoff Picks
We're giving LA one full star with our main baseball handicapping factors, but that is not enough to warrant a line as large as this one. Chacin is Milwaukee's best "winner" pitcher, the bullpen is better than it's showed the last couple of games and NL MVP Christian Yelich is due to do something in this series. The betting value for Game 3 resides with the Brewers and guys if you don't have an account at Bookmaker.eu, then you're missing out on huge limits, fast payouts and exceptional player rewards.
<aside><div class="widget105"><!-- [et_pb_line_break_holder] --><h4 class="baseball">MLB 10¢ Sportsbooks</h4><!-- [et_pb_line_break_holder] --><table id="dimeline"><!-- [et_pb_line_break_holder] --> <tr><!-- [et_pb_line_break_holder] --> <th></th><!-- [et_pb_line_break_holder] --> <th width="110px">10¢ to:</th><!-- [et_pb_line_break_holder] --> <th width="110px">20¢ to:</th><!-- [et_pb_line_break_holder] --> </tr><!-- [et_pb_line_break_holder] --> <tr><!-- [et_pb_line_break_holder] --> <td><div class="col1"><a href="https://www.predictem.com/out/Sportsbetting"><!-- [et_pb_line_break_holder] --> <img src="https://www.predictem.com/wp-content/uploads/2018/06/SportsBettingDark.png" width="150" alt="SportsBetting" /></a><!-- [et_pb_line_break_holder] --> </div></td><!-- [et_pb_line_break_holder] --> <td>-200</td><!-- [et_pb_line_break_holder] --> <td>-279</td><!-- [et_pb_line_break_holder] --> </tr><!-- [et_pb_line_break_holder] --> <tr><!-- [et_pb_line_break_holder] --> <td><div class="col1"><a href="https://www.predictem.com/out/Betonline"><img src="https://www.predictem.com/wp-content/uploads/2018/06/betonline-xs.png" width="150" alt="BetOnline" /></a></div></td><!-- [et_pb_line_break_holder] --> <td>-200</td><!-- [et_pb_line_break_holder] --> <td>-270</td><!-- [et_pb_line_break_holder] --> </tr><!-- [et_pb_line_break_holder] --> <tr><!-- [et_pb_line_break_holder] --> <td><div class="col1"><a href="https://www.predictem.com/out/5Dimes"><img src="https://www.predictem.com/wp-content/uploads/2018/06/5Dimes_sm.png" width="150" alt="5Dimes" /></a></div></td><!-- [et_pb_line_break_holder] --> <td>-195</td><!-- [et_pb_line_break_holder] --> <td>-266</td><!-- [et_pb_line_break_holder] --> </tr><!-- [et_pb_line_break_holder] --></table> <!-- [et_pb_line_break_holder] --><div class="widget-footer"><a href="https://www.predictem.com/best-sportsbooks/mlb-dimeline/">See all Dimeline Sportsbooks</a></div><!-- [et_pb_line_break_holder] --> </div></aside><!-- [et_pb_line_break_holder] --><!-- [et_pb_line_break_holder] --><style><!-- [et_pb_line_break_holder] --> #dimeline {border: 0px;}<!-- [et_pb_line_break_holder] --> #dimeline th{color:#000;}<!-- [et_pb_line_break_holder] --> #dimeline td{padding: 2px; text-align: center;}<!-- [et_pb_line_break_holder] --> #dimeline td, #dimeline th{padding: 8px 2px; text-align: center;border-bottom: 1px solid #bbb;}<!-- [et_pb_line_break_holder] --> .img-hover {border: 1px solid #fff; padding:5px}<!-- [et_pb_line_break_holder] --> .img-hover:hover {background: #edeef0; border: 1px solid #008156; margin-top:1px; padding:5px}<!-- [et_pb_line_break_holder] --></style>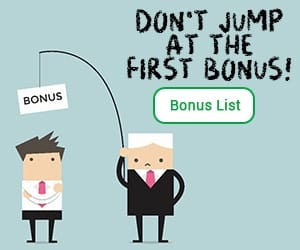 <div style="width:340px; margin: 0 auto;"><!-- [et_pb_line_break_holder] --> <a class="twitter-timeline" data-width="340" data-height="500" data-link-color="#008156" href="https://twitter.com/PredictemPicks?ref_src=twsrc%5Etfw">Tweets by PredictemPicks</a> <script async src="https://platform.twitter.com/widgets.js" charset="utf-8"></script><!-- [et_pb_line_break_holder] --></div>