[et_pb_dcsbcm_divi_breadcrumbs_module hide_homebreadcrumb="off" homebreadcrumbtext="Home" separator="sep-raquo" hide_currentbreadcrumb="off" homebreadcrumborientation="left" _builder_version="3.8″ fontsbreadcrumbs_font="Lato||||||||" fontsbreadcrumbs_text_color="#000000″ fontsbreadcrumbs_font_size="15px" fontsbreadcrumbs_line_height="16px" fontsseperator_font="||||||||" fontsbreadcrumblinks_font="||||||||" fontsbreadcrumblinks_text_color="#2567cf" custom_margin="25px|||" custom_margin_phone="30px|||" custom_margin_last_edited="off|desktop" custom_css_main_element="font-family: Helvetica Regular;" global_module="3641″ saved_tabs="all"][/et_pb_dcsbcm_divi_breadcrumbs_module]
MLB Pick: Seattle Mariners at Arizona Diamondbacks 8/25/18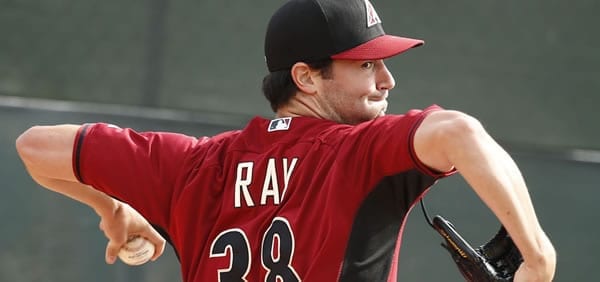 Seattle Mariners @ Arizona Diamondbacks 8/25/18
Time: 8:10 PM ET
Where: Chase Field, Phoenix, AZ
Listed Pitchers: Wade LeBlanc (Sea) & Robbie Ray (Az)
TV: FS – Arizona, ROOT-Northwest
Moneyline: Updated – Diamondbacks -163 / Mariners +153 at SportsBetting
Over/Under: NA
The Arizona Diamondbacks and Seattle Mariners continue their quests for playoff berths as they continue a weekend inter-league series in Phoenix Saturday evening. How are we playing this contest with our daily free MLB picks?
MLB Betting Line
As of this writing Saturday's MLB betting odds were holding off on lining this game, because of some uncertainty as to who would start on the mound for Seattle. Initially it was thought the M's might go with Mike Leake, but it looks like Wade LeBlanc will get the call, with Leake going Sunday.
Saturday Set-Up
Seattle grabbed the opener of this three-game series Friday night 6-3. The Mariners put up a four-spot in the third inning against Arizona starter Zack Godley, on their way toward cashing in as +155 dogs on the MLB betting line.
Also, that game played over a total of 8.5 runs.
With the win Seattle is still only 4-6 over its last 10 games. At 73-56 overall the Mariners trail first-place Houston by 5.5 games in the AL West, but they're only four games behind Oakland in the battle for the second American League wild-card spot.
Meanwhile, even with Friday's loss Arizona is 6-2 over its last eight games. At 71-57 overall the Diamondbacks lead the NL West by one game over second-place Colorado, and they're only 3.5 games behind the Cubs in the battle for the best record in the National League.
This series is the first meeting between these two teams since 2015, and that's a long time ago.
Saturday's Starting Arms
Lefty Ray (3-2, 4.91), by our strict standards, is only 4/16 on quality starts this season. Eight days ago he gave up three runs on two hits and five walks in 4 1/3 innings against San Diego, and over his last four starts he's allowed 11 runs and 30 base-runners (hits + walks) through 20 innings. On the season Arizona, a team that's 14 games over .500 overall, is just 7-9 with Ray, with overs going 9-7.
This will be Ray's first start against Seattle since 2015.
Fellow southpaw LeBlanc (7-3, 4.04) is 6/20 on quality starts this year, and just one for his last five. Eight days ago he got touched for seven runs – five earned – and three home runs through just 4 1/3 innings against the Dodgers, and over his last five starts he's allowed 18 ER through 26 innings. On the season the Mariners are 13-7 with LeBlanc, with unders going 13-6.
This will be LeBlanc's first start against the Diamondbacks since 2012, when he was with Miami.
Neither of these guys is going too great at the moment, so for our handicapping purposes we're calling this pitching match-up a wash.
Saturday's Batting Splits
Seattle ranks 12th in the Majors this year against left-handed pitching with a .253 team batting average, 19th with a .314 team OBP and 22nd with a .388 team slugging percentage.
Arizona ranks 10th against lefties with a .255 BA, 11th with a .329 OBP and fifth with a .438 slugging percentage.
So the Diamondbacks get our check-mark with the sticks for Saturday.
The Bullpens
The Seattle bullpen ranks 14th in the ML with a 3.97 ERA and 10th with a 1.25 WHIP.
The Arizona pen ranks No. 2 in ERA at 3.12 and fourth in WHIP at 1.20.
So the D-Backs also get our check-mark in the bullpen comparison for Saturday, too.
Totals Report
Unders are 33-28 in games played at Chase Field this year, which are averaging 8.5 total runs per.
Overs are 6-1 in Seattle's last seven games, in part thanks to some poor Mariners pitching.
Free MLB Picks
Arizona is 24-20 against left-handed starters this season, Seattle 21-21. Plus the D-Backs get a couple of our main baseball handicapping check-marks. We'll take Arizona in this spot to bounce back following Friday's defeat.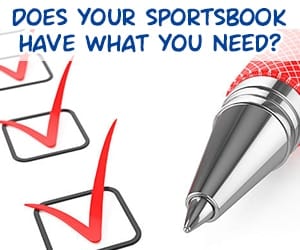 <div style="width:340px; margin: 0 auto;"><!-- [et_pb_line_break_holder] --> <a class="twitter-timeline" data-width="340" data-height="500" data-link-color="#008156" href="https://twitter.com/PredictemPicks?ref_src=twsrc%5Etfw">Tweets by PredictemPicks</a> <script async src="https://platform.twitter.com/widgets.js" charset="utf-8"></script><!-- [et_pb_line_break_holder] --></div>
<aside><div class="widget105"><!-- [et_pb_line_break_holder] --><h4 class="baseball">Baseball Sportsbooks</h4><!-- [et_pb_line_break_holder] --><table id="dimeline"><!-- [et_pb_line_break_holder] --> <tr><!-- [et_pb_line_break_holder] --> <th></th><!-- [et_pb_line_break_holder] --> <th width="110px">10¢ to:</th><!-- [et_pb_line_break_holder] --> <th width="110px">20¢ to:</th><!-- [et_pb_line_break_holder] --> </tr><!-- [et_pb_line_break_holder] --> <tr><!-- [et_pb_line_break_holder] --> <td><div class="col1"><a href="https://www.predictem.com/out/Sportsbetting"><!-- [et_pb_line_break_holder] --> <img src="https://www.predictem.com/wp-content/uploads/2018/06/SportsBettingDark.png" width="150" alt="SportsBetting" /></a><!-- [et_pb_line_break_holder] --> </div></td><!-- [et_pb_line_break_holder] --> <td>-200</td><!-- [et_pb_line_break_holder] --> <td>-279</td><!-- [et_pb_line_break_holder] --> </tr><!-- [et_pb_line_break_holder] --> <tr><!-- [et_pb_line_break_holder] --> <td><div class="col1"><a href="https://www.predictem.com/out/Betonline"><img src="https://www.predictem.com/wp-content/uploads/2018/06/betonline-xs.png" width="150" alt="BetOnline" /></a></div></td><!-- [et_pb_line_break_holder] --> <td>-200</td><!-- [et_pb_line_break_holder] --> <td>-270</td><!-- [et_pb_line_break_holder] --> </tr><!-- [et_pb_line_break_holder] --> <tr><!-- [et_pb_line_break_holder] --> <td><div class="col1"><a href="https://www.predictem.com/out/%Dimes"><img src="https://www.predictem.com/wp-content/uploads/2018/06/5Dimes_sm.png" width="150" alt="5Dimes" /></a></div></td><!-- [et_pb_line_break_holder] --> <td>-195</td><!-- [et_pb_line_break_holder] --> <td>-266</td><!-- [et_pb_line_break_holder] --> </tr><!-- [et_pb_line_break_holder] --></table> <!-- [et_pb_line_break_holder] --><div class="widget-footer"><a href="https://www.predictem.com/best-sportsbooks/mlb-dimeline/">See all Dimeline Sportsbooks</a></div><!-- [et_pb_line_break_holder] --> </div></aside><!-- [et_pb_line_break_holder] --><!-- [et_pb_line_break_holder] --><style><!-- [et_pb_line_break_holder] --> #dimeline {border: 0px;}<!-- [et_pb_line_break_holder] --> #dimeline th{color:#000;}<!-- [et_pb_line_break_holder] --> #dimeline td{padding: 2px; text-align: center;}<!-- [et_pb_line_break_holder] --> #dimeline td, #dimeline th{padding: 8px 2px; text-align: center;border-bottom: 1px solid #bbb;}<!-- [et_pb_line_break_holder] --> .img-hover {border: 1px solid #fff; padding:5px}<!-- [et_pb_line_break_holder] --> .img-hover:hover {background: #edeef0; border: 1px solid #008156; margin-top:1px; padding:5px}<!-- [et_pb_line_break_holder] --></style>
<aside><!-- [et_pb_line_break_holder] --><div class="widget105"><!-- [et_pb_line_break_holder] --><h3>Biggest Sportsbook Bonuses</h3><!-- [et_pb_line_break_holder] --><div class="widgetlist"><!-- [et_pb_line_break_holder] --><div class="col1"><!-- [et_pb_line_break_holder] --> <a href="https://www.predictem.com/out/Bovada"><img src="https://www.predictem.com/wp-content/uploads/2018/04/bovada.png" width="150" alt="Bovada" /></a><!-- [et_pb_line_break_holder] --></div><!-- [et_pb_line_break_holder] --><div class="col2"><!-- [et_pb_line_break_holder] --><span class="list"><b>50% Cash</b></span><br><!-- [et_pb_line_break_holder] --><span class="list">5x Rollover</span><!-- [et_pb_line_break_holder] --> </div><!-- [et_pb_line_break_holder] --> <div class="col3"><!-- [et_pb_line_break_holder] --><a href="https://www.predictem.com/betting-sites/bovada/"><button class="btn-widget">Review</button></a><!-- [et_pb_line_break_holder] --></div><!-- [et_pb_line_break_holder] --></div><!-- [et_pb_line_break_holder] --><div class="widgetlist"><!-- [et_pb_line_break_holder] --><div class="col1"><!-- [et_pb_line_break_holder] --> <a href="https://www.predictem.com/out/Intertops"><img src="https://www.predictem.com/wp-content/uploads/2018/04/intertops.png" width="150" alt="Intertops" /></a><!-- [et_pb_line_break_holder] --></div><!-- [et_pb_line_break_holder] --><div class="col2"><!-- [et_pb_line_break_holder] --><span class="list"><b>50% Cash</b></span><br><!-- [et_pb_line_break_holder] --><span class="list">4x Rollover</span><!-- [et_pb_line_break_holder] --> </div><!-- [et_pb_line_break_holder] --><div class="col3"><!-- [et_pb_line_break_holder] --><a href="https://www.predictem.com/betting-sites/intertops/"><button class="btn-widget">Review</button></a><!-- [et_pb_line_break_holder] --></div><!-- [et_pb_line_break_holder] --></div><!-- [et_pb_line_break_holder] --><div class="widgetlist"><!-- [et_pb_line_break_holder] --><div class="col1"><!-- [et_pb_line_break_holder] --> <a href="https://www.predictem.com/out/Gtbets"><img src="https://www.predictem.com/wp-content/uploads/2018/05/gt-bets.png" width="150" alt="GtBets" /></a><!-- [et_pb_line_break_holder] --></div><!-- [et_pb_line_break_holder] --><div class="col2"><!-- [et_pb_line_break_holder] --><span class="list"><b>150% Cash</b></span><br><!-- [et_pb_line_break_holder] --><span class="list">4x Rollover</span><!-- [et_pb_line_break_holder] --> </div><!-- [et_pb_line_break_holder] --> <div class="col3"><!-- [et_pb_line_break_holder] --> <a href="https://www.predictem.com/betting-sites/gtbets/"><button class="btn-widget">Review</button></a><!-- [et_pb_line_break_holder] --></div><!-- [et_pb_line_break_holder] --></div><!-- [et_pb_line_break_holder] --><div class="widget-footer"><a href="https://www.predictem.com/best-sportsbooks/bonuses/">See all sportsbook bonuses</a></div><!-- [et_pb_line_break_holder] --> </div></aside>