[et_pb_dcsbcm_divi_breadcrumbs_module hide_homebreadcrumb="off" homebreadcrumbtext="Home" separator="sep-raquo" hide_currentbreadcrumb="off" homebreadcrumborientation="left" _builder_version="3.8″ fontsbreadcrumbs_font="Lato||||||||" fontsbreadcrumbs_text_color="#000000″ fontsbreadcrumbs_font_size="15px" fontsbreadcrumbs_line_height="16px" fontsseperator_font="||||||||" fontsbreadcrumblinks_font="||||||||" fontsbreadcrumblinks_text_color="#2567cf" custom_margin="25px|||" custom_margin_phone="30px|||" custom_margin_last_edited="off|desktop" custom_css_main_element="font-family: Helvetica Regular;" global_module="3641″ saved_tabs="all"][/et_pb_dcsbcm_divi_breadcrumbs_module]
Free Pick: Seattle Mariners vs. Arizona Diamondbacks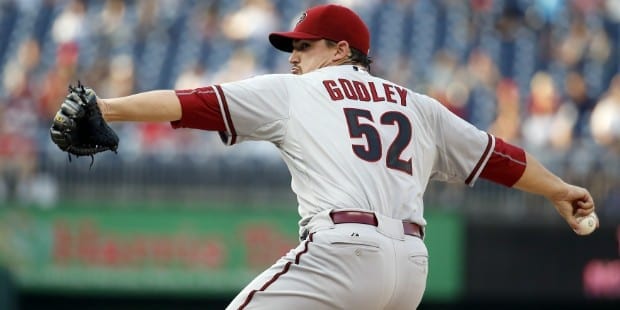 Seattle Mariners (72-56) vs. Arizona Diamondbacks (71-56)
When: Friday, August 24th, 2018 (9:40 PM EST)
Where: Chase Field, Phoenix, AZ
TV: DirecTV 686, 687
Betting Odds: Sea +150/Az -160
Total: 8.5
by Kevin West, MLB Handicapper, Predictem.com
Seattle Mariners vs. Arizona Diamondbacks Preview
It's somewhat mind blowing to me that the M's, who are in a tight playoff race (4 games behind the A's for an AL Wildcard spot), are running out Erasmo Ramirez to the hill. Manager Scott Servais has led the team to a nice winning record, but has made some very questionable calls during the season, most of which have cost the team some much needed wins.
Conversely, the Arizona Diamondbacks are busting tail to hold off the Colorado Rockies, who Darin picked to lose tonight. The D-Backs are one game up on the Rocks and 4.5 on the Dodgers. Arizona is playing GOOD ball right now. The team has won 6 of their last 7 games and hit .287 with a lofty .367 on base average over that span.
More Reasons to Bet the Diamondbacks Tonight
Not only are Arizona's bats clicking, we're getting Zack Godley in a really really good spot. This guy is a fierce competitor who seemingly always pitches well at home. His ERA is a full 2 points lower at Chase Field, which is saying a lot, as the venue is considered to be a hitters ballpark.
Going back to Godley being a fierce competitor, he's consistently bounced back off of bad outings. On August 18th, Godley allowed 6 earned runs in 5 innings vs. the Padres at Petco Park. Looking back through his recent pitfalls, you'll see that he faultered on May 23rd @ Milwaukee, allowing 6 earned runs in only 3.1 innings. In his next start at home vs. the Reds, he came back strong for the win, allowing only 2 ER in 6 innings. On June 4th, he again lasted only 3.1 innings @ SF, allowing 7 ER. In his next start on June 10th at Colorado, he bounced back strong for the win, allowing only 2 scores in 5.2 innings. The result there gets a ++ as it was at hitter friendly Coors Field. On July 1st, he was again beat up by the Giants for 7 ER over 4 innings pitched. He continued his bounce back trend as on July 6th, he came back strong, allowing only 1 earned run vs. the Padres. In summary, the guy has shown SERIOUS bounce back toughness. This is a solid indicator of a guy who takes his job serious. Needless to say, those are the type of players we want to invest our money in.
At first glance, Godley's overall ERA of 4.44 and 1.45 WHIP aren't impressive. When you dig a little deeper, you see that his home stats are very solid with a 3.33 ERA, 1.23 WHIP and .237 average allowed to opposing hitters. The reason his overall numbers are so pedestrian is that this guy has crappy during day games (7.42 ERA in 30 innings). He's been great in night games this season with a 3.63 ERA.
GOLDY IS ON FIRE! The slugging first baseman has hit an amazing .688 over his past 5 games, including 2 longballs. A guy who is 11 for his last 16 is no joke! He's not the only one killing it either! OF David Peralta is crushing it as well over his last 13 at bats, with 3 dongs and a ..538 average. Eduardo Escobar is 8 for his last 20 as well.
The Diamondbacks are coming off an off day after already being at home since the 21st. The team has done really well after an off day at 12-4 this season.
Reasons to Avoid the Seattle Mariners Tonight
The team is trending towards a free fall. The M's got hot and looked like they were going to contend, but are 9-12 in August and have dropped 3 of their last 4 games. Making matters worse, their spark plug Jean Segura was pulled from Wednesday's game with rib cage issues. He's currently questionable for tonight's game, but even if he does play, how effective can a guy be with that nagging injury?
Dee Gordon is 3 out of his last 19, Seager 2/19 and Zunino 1/15. Add in that the pitcher will hit since they're playing in an NL ballpark, and we've potentially got 5 dead spots in the batting order vs. Zack Godley, who always brings when at home.
The Mariners have only hit .238 over their last 7 games with a weak .355 slugging percentage. They've sucked in interleague play as well, going 4-9 this season.
I'm a big proponent of statistics when it comes to MLB betting as "the stats don't lie". It's tough to ignore the fact that Erasmo Ramirez has given up a whopping 7 home runs in only 14.2 innings this season. One could argue that the right handed journeyman is pitching well, as he's only allowed 1 earned run in his last 10 innings, but this is an enigma. Keep in mind this is the same guy the Mariners have dumped two times already and the same guy who gave up 5 dongs in 5 innings vs. Cleveland earlier this season. There's a reason that this 28 year old pitcher has more innings in the minors than the majors, despite being a 6 year veteran.
Mariners vs. Diamondbacks Betting Trends
Seattle is 3-9 in their last 12 interleague games.
The Mariners are 3-7 in Erasmo's last 10 starts.
Arizona is 5-0 in their last 5 games vs. a righty starter.
The D-Backs are 7-1 in their last 8 home games vs. a RG starter.
Az is 5-1 in their last 5 interleague games at home.
Arizona is 10-3 in their last 13 Friday games.
Arizona is 8-2 in their last 10 when Godley throws on 5 days of rest.
The Diamondbacks are 9-4 in Godley's last 13 starts.
Change your money line odds with a bonus!
Kevin's Pick to Win
A team playing good ball, in a playoff race, with a bounce back pitcher on the hill who pitches well at home, vs. a team that's lost 3 of it's last 4 games and seems to be losing confidence is a nice spot. I make this line at Arizona -187, which gives us a full $27 in value. Bet the Diamondbacks with confidence tonight!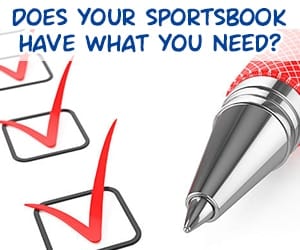 <div class="widget105"><!-- [et_pb_line_break_holder] --><h4 class="parlays">Best Parlays</h4><!-- [et_pb_line_break_holder] --><!-- [et_pb_line_break_holder] --><table id="parlay"><!-- [et_pb_line_break_holder] --> <tr><!-- [et_pb_line_break_holder] --> <th><span class="team"></span></th><!-- [et_pb_line_break_holder] --> <th>2 Team Parlay</th><!-- [et_pb_line_break_holder] --> <th>3 Team Parlay</th><!-- [et_pb_line_break_holder] --> <th>4 Team Parlay</th><!-- [et_pb_line_break_holder] --> </tr><!-- [et_pb_line_break_holder] --> <tr><!-- [et_pb_line_break_holder] --> <td><a href="https://affiliates.sportbet.com/tracking/Affiliate.aspx?idBook=2&mediaTypeID=220&AffUrlID=80&LandingPageID=55"><img src="https://www.predictem.com/wp-content/uploads/2018/06/sportbet-sm.png"></a></td><!-- [et_pb_line_break_holder] --> <td>2.74 to 1</td><!-- [et_pb_line_break_holder] --> <td>6.24 to 1</td><!-- [et_pb_line_break_holder] --> <td>13 to 1</td><!-- [et_pb_line_break_holder] --> </tr><!-- [et_pb_line_break_holder] --> <tr><!-- [et_pb_line_break_holder] --> <td><a href="https://record.bettingpartners.com/_5vfuDOH_H2wWPf2JTsWUjGNd7ZgqdRLk/1/"><img src="https://www.predictem.com/wp-content/uploads/2018/06/bovada_sm.png"></a></td><!-- [et_pb_line_break_holder] --> <td>2.64 to 1</td><!-- [et_pb_line_break_holder] --> <td>6 to 1</td><!-- [et_pb_line_break_holder] --> <td>12.3 to 1</td><!-- [et_pb_line_break_holder] --> </tr><!-- [et_pb_line_break_holder] --> <tr><!-- [et_pb_line_break_holder] --> <td><a href="https://record.webpartners.co/_jGZUKO3JWgwmunhzcKAZ62Nd7ZgqdRLk/1/"><img src="https://www.predictem.com/wp-content/uploads/2018/06/mybookie-sm.png"></a></td><!-- [et_pb_line_break_holder] --> <td>2.64 to 1</td><!-- [et_pb_line_break_holder] --> <td>6 to 1</td><!-- [et_pb_line_break_holder] --> <td>12 to 1</td><!-- [et_pb_line_break_holder] --> </tr><!-- [et_pb_line_break_holder] --></table><!-- [et_pb_line_break_holder] --><div class="widget-footer"><a href="https://www.predictem.com/best-sportsbooks/parlays-odds/">See all Sportsbook Parlays</a></div><!-- [et_pb_line_break_holder] --></div><!-- [et_pb_line_break_holder] --><!-- [et_pb_line_break_holder] --><!-- [et_pb_line_break_holder] --><style><!-- [et_pb_line_break_holder] --> #parlay {border-collapse: collapse;<!-- [et_pb_line_break_holder] --> width: 100%; border: 0px;<!-- [et_pb_line_break_holder] --> font-size: 14px!important;}<!-- [et_pb_line_break_holder] --> #parlay td, #parlay th {<!-- [et_pb_line_break_holder] --> border: 0px;<!-- [et_pb_line_break_holder] --> padding: 8px;<!-- [et_pb_line_break_holder] --> text-align: left;}<!-- [et_pb_line_break_holder] --> #parlay th {<!-- [et_pb_line_break_holder] --> padding-top: 5px;<!-- [et_pb_line_break_holder] --> padding-bottom: 5px;<!-- [et_pb_line_break_holder] --> font-weight: bold;<!-- [et_pb_line_break_holder] --> line-height: 14px;<!-- [et_pb_line_break_holder] --> text-align: center;<!-- [et_pb_line_break_holder] --> color: #000;}<!-- [et_pb_line_break_holder] --> #parlay tr {border-bottom: 1px solid #edeef0;}<!-- [et_pb_line_break_holder] --> .team {font-size: 16px;}<!-- [et_pb_line_break_holder] --></style>
<aside><div class="widget105"><!-- [et_pb_line_break_holder] --><h4 class="baseball">Baseball Sportsbooks</h4><!-- [et_pb_line_break_holder] --><table id="dimeline"><!-- [et_pb_line_break_holder] --> <tr><!-- [et_pb_line_break_holder] --> <th></th><!-- [et_pb_line_break_holder] --> <th width="110px">10¢ to:</th><!-- [et_pb_line_break_holder] --> <th width="110px">20¢ to:</th><!-- [et_pb_line_break_holder] --> </tr><!-- [et_pb_line_break_holder] --> <tr><!-- [et_pb_line_break_holder] --> <td><div class="col1"><a href="https://www.predictem.com/out/Sportsbetting"><!-- [et_pb_line_break_holder] --> <img src="https://www.predictem.com/wp-content/uploads/2018/06/SportsBettingDark.png" width="150" alt="SportsBetting" /></a><!-- [et_pb_line_break_holder] --> </div></td><!-- [et_pb_line_break_holder] --> <td>-200</td><!-- [et_pb_line_break_holder] --> <td>-279</td><!-- [et_pb_line_break_holder] --> </tr><!-- [et_pb_line_break_holder] --> <tr><!-- [et_pb_line_break_holder] --> <td><div class="col1"><a href="https://www.predictem.com/out/Betonline"><img src="https://www.predictem.com/wp-content/uploads/2018/06/betonline-xs.png" width="150" alt="BetOnline" /></a></div></td><!-- [et_pb_line_break_holder] --> <td>-200</td><!-- [et_pb_line_break_holder] --> <td>-270</td><!-- [et_pb_line_break_holder] --> </tr><!-- [et_pb_line_break_holder] --> <tr><!-- [et_pb_line_break_holder] --> <td><div class="col1"><a href="https://www.predictem.com/out/%Dimes"><img src="https://www.predictem.com/wp-content/uploads/2018/06/5Dimes_sm.png" width="150" alt="5Dimes" /></a></div></td><!-- [et_pb_line_break_holder] --> <td>-195</td><!-- [et_pb_line_break_holder] --> <td>-266</td><!-- [et_pb_line_break_holder] --> </tr><!-- [et_pb_line_break_holder] --></table> <!-- [et_pb_line_break_holder] --><div class="widget-footer"><a href="https://www.predictem.com/best-sportsbooks/mlb-dimeline/">See all Dimeline Sportsbooks</a></div><!-- [et_pb_line_break_holder] --> </div></aside><!-- [et_pb_line_break_holder] --><!-- [et_pb_line_break_holder] --><style><!-- [et_pb_line_break_holder] --> #dimeline {border: 0px;}<!-- [et_pb_line_break_holder] --> #dimeline th{color:#000;}<!-- [et_pb_line_break_holder] --> #dimeline td{padding: 2px; text-align: center;}<!-- [et_pb_line_break_holder] --> #dimeline td, #dimeline th{padding: 8px 2px; text-align: center;border-bottom: 1px solid #bbb;}<!-- [et_pb_line_break_holder] --> .img-hover {border: 1px solid #fff; padding:5px}<!-- [et_pb_line_break_holder] --> .img-hover:hover {background: #edeef0; border: 1px solid #008156; margin-top:1px; padding:5px}<!-- [et_pb_line_break_holder] --></style>