MLB Season Win Picks – 2021 Best Bets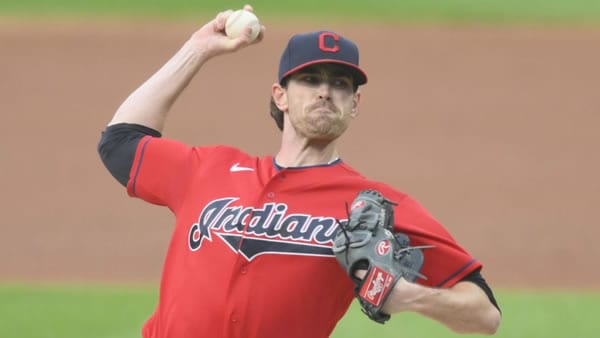 Temperatures are warming, and snow is melting, and spring training games are getting started, which means it's a great time to look at futures bets. Personally, I love futures bets because they give me a team to either root for or against for the entire season, and if you know what you're doing, there's plenty of opportunities here to make money.
The trade-off for the opportunity is that you're waiting six months to cash in on your baseball bets, but if you've got the patience and the bankroll to wait things out, the reward can be well worth it. Here are a few of my top options for over/under win totals for the upcoming season, based on what these teams look like as of the start of March.
Baltimore Orioles, Under 63.5 Wins
My cousin won't be happy with me for this prediction, but when a team is coming off a year in which it al-ready ranked 29th in payroll (thank you, Pirates), decided to replace most of its infield and plays in the abso-lutely loaded AL East, it's hard to see the Orioles doing any better than they did a season ago. Baltimore flirt-ed with progress last season, but the Orioles have decided to take a step back in order to try to take two steps forward, and they're again going to be making no real effort to win.
And really, I can't blame them. Only two potential key players, Ryan Mountcastle and Anthony Santander, project to be in the Baltimore starting lineup. The Orioles' likely cornerstone of the decade, catcher Adley Rutschman, isn't even in Baltimore yet and might not make it to Charm City before the year is over. Balti-more's young prospects lost out on a year of development thanks to the minor league season being canceled last season, so the Orioles have even more reason to wait this out and go slow with their young talent.
Plus, while Baltimore was standing still, the rest of the AL East certainly wasn't. The Orioles share a division with three behemoths, as they've got to contend with baseball's richest team (the Yankees), baseball's smartest team (the Rays), and the Blue Jays, who are right there with the White Sox and Padres as baseball's most exciting young team. All are well-run organizations set up to compete this year, and Baltimore's got to play them a combined 57 times. Throw in that life on the junior circuit includes facing the White Sox, Twins, Indians, Athletics, and Angels, and it's difficult to see where the wins come from for a team with little speed, weak pitching, and subpar defense. The Birds are at least two, possibly three years away. Find this bet as well as a 50% real cash bonus on your first deposit AND the best live betting platform on the internet at Bovada Sportsbook! Credit cards work there for deposits!
---
Boston Red Sox, Under 79.5 Wins
Here's a dirty little secret: it's almost always a good idea to bet against a big-name team that's got a lot of fans across the country. Why? Because popular teams are likely to have more fans who can easily make it to a sportsbook and place large bets, just because of sheer numbers. And when it comes to futures bets, most fans aren't going to bet against their own team.
But the reality with the Red Sox is that this is not a .500 ball club. The rotation is in shambles, even if Chris Sale comes back at the halfway point of the season, and the Red Sox are relatively weak defensively. Throw in Fenway Park, and you can probably count on Boston being a team that plays a lot of overs during the season. That's not a great formula for wins because Boston probably can't outslug New York or Toronto, and Tampa Bay has the pitching to handle the Red Sox lineup. Last year's team played at a pace that would have meant 97 losses and just 65 wins, and it doesn't look like things are a lot rosier this year on the Back Bay. An 80-win season in this division seems a very tall order for this group.
---
Cleveland Indians, Over 81.5 Wins
If I'm being completely honest, Cleveland's championship window closed after the 2017 season. The Indians had every piece of the puzzle in 2017, but Corey Kluber pitched two awful games against the Yankees in the ALDS, and that was that. Since then, Cleveland has limped along like a good team that's a piece short of being great. The Indians are kind of stuck; they can't really tear it down completely, but they're not good enough to make a run at the title, and they've now been caught and passed by both the White Sox and the Twins. Reality set in on Lake Erie when the Indians dealt Francisco Lindor to the Mets, signaling the end of an era.
But that said, there are four reasons why I'm picking Cleveland to hit its over this year. No. 1 is the pitching. Cleveland is loaded on the hill, with none better than Cy Young Award winner Shane Bieber. The most reliable bet in baseball last year was taking the under for the first five innings every time Bieber pitched because the Indians' lineup was lousy, and Bieber was just that unhittable. As long as you can pitch, you don't need a lot of runs.
No. 2 is Terry Francona. The Indians play their guts out for him, which is one reason why they haven't had a losing record during his eight years in Northeast Ohio. Case in point, back in Francona's first year in Cleveland, the Tribe was coming off a 68-94 campaign. Francona improved on that by 24 games, and he's never finished lower than third in the division in 16 years as an American League manager.
That streak likely reaches 17 because of reasons 3 and 4: Detroit and Kansas City. The White Sox and Twins might be a little better than the Indians now, but the Tigers and the Royals are still miles away from being contenders. Cleveland should pick up 25 to 30 wins off those two, and if it does, 82 wins are well within reach. Bet the Indians for FREE by taking advantage of a special 100% REAL CASH bonus on your first deposit of $100 to $300 at MyBookie Sportsbook! (Must use bonus/promo code PREDICT100 to receive the special bonus!)
---
Los Angeles Angels, Over 83 Wins
The Angels have to get this right eventually, don't they? They've spent on hitting. They've changed managers twice. They've just recently fired their general manager because literally, nothing else they've done has worked. In the process, they've now wasted nine years of Mike Trout's career, with one playoff appearance and zero playoff games won in the past 11 years. Incidentally, that's also why I think Trout had no business winning the 2019 AL MVP, because when your team goes 72-90, your contributions really weren't that valua-ble, no matter how good a year you had. But that's a story for another day.
The point with the Angels is not that I think things are looking up in Anaheim, but that the rest of the AL West might be in full-blown collapse. Texas went all-in last year and watched things blow up in its faces. Seattle has a slew of front-office problems, Houston is fading fast, and nobody really knows if Oakland is going to build off of its success last season or regress to the mean. As such, 83 wins should actually be pretty doable for the Angels, even with their rotation problems. Trout and Anthony Rendon should hit well, and the Angels have a pretty decent bullpen for if they do get themselves a lead. The rotation is a major worry, but with the rest of the division loaded with question marks and an unbalanced schedule, there should be enough here to hit.
---
Toronto Blue Jays, Over 86 Wins
If you're sensing a pattern with my American League bets, it's because the AL has become a league of haves and have-nots, and most of the have-nots aren't even bothering to try to look like haves right now. The Blue Jays share a division with two have-nots, with the Red Sox at least pretending to believe they can win and the Orioles making no attempt whatsoever. Plus, Toronto is young and talented and just opened the wallet for George Springer, who brings championship experience and a wealth of talent to…well, we're not entirely sure yet where the Blue Jays will call home this year.
That could be the thing that sinks Toronto's young guns: COVID is still out there, and as the one Canadian team in MLB, the Blue Jays aren't going to be allowed to cross the border until the pandemic is a thing of the past. The Jays will start the season in Dunedin at their spring training home before likely moving to Buffalo for the summer months if COVID isn't over yet. The Jays are used to the weird situation after going through it last year, so this shouldn't be that big of a factor, but it's always possible that a second year of it wears on the players' psyches.
The other concern with Toronto/Dunedin/Buffalo is run prevention. The Blue Jays have a genuine ace in Hyun-Jin Ryu, but they need Nate Pearson to establish himself as a top-tier MLB starter and the defense to improve quickly. That's a significant concern for this group, but when you share a division with the rebuilding Red Sox and the not-even-trying Orioles, 86 wins should be very manageable. Toronto's got a good shot at snatching a wild card, and that probably means 90 to 95 wins.
---
Atlanta Braves, Over 92 Wins
When things are good in Georgia, Atlanta tends to be one of the best bargains in baseball because the Braves are usually priced as a small-market team thanks to sharing a division with the Mets and Phillies. The Mets, in particular, tend to win the offseason, pick up a ton of hype and then lose to the Braves when they actually get onto the field. The Mets have been looking up at the Braves for four years running now, and there's eve-ry reason to expect Atlanta to continue to be the best in the NL East as long as it stays healthy.
One big reason is because while the Mets were adding a free agent starter in Carlos Carrasco, the Braves po-tentially one-upped them without doing a thing, as Mike Soroka is supposed to return to the rotation after missing almost all of the 2020 "season" with a shredded Achilles. With Soroka back to full strength and Max Fried and Ian Anderson sitting behind him in the rotation, the Braves have a pitching staff that's the envy of the National League (outside of 1000 Vin Scully Avenue in Los Angeles, of course).
Beyond that, the Braves can hit, and their lineup is full of players who can change a game at any moment. There's a reason that this team had the Dodgers' backs to the wall in the NLCS and probably would have fin-ished Los Angeles off had Soroka been healthy. The Phillies are still slowly rebuilding, the Nationals appear to be aging out of contention, and I'm not buying the Marlins' 60-game sprint from a year ago. 92 should be a very reasonable target for Atlanta. Question: Did you know that you can bet on baseball games at reduced odds? This means favorites cost less and underdogs pay more! Find this awesome betting option at BetAnySports!
---
St. Louis Cardinals, Over 86 Wins
The Cardinals have to be the most disrespected team in the National League. This team has been a model of consistency, as they've won 86 games or more in 11 of the past 12 162-game seasons. They're coming off an-other playoff appearance, they've got a solid lineup, and they added Nolan Arenado, who should be in line to produce a strong season now that he's away from Colorado's losing culture.
The reason the Cardinals' win numbers aren't higher is that the NL Central was both the most balanced division in 2020 and the weakest division overall. The division managed to get four out of five teams in the post-season last year, but all four were picked off in the first round of the playoffs, and only St. Louis managed to win even one game. So the NL Central is seen as the black sheep of baseball right now, given that it doesn't have a heavy favorite like Atlanta or Los Angeles or an exciting newcomer like the Mets or Padres.
But that's an ideal spot for the Cardinals to be because they've been here before and are in the perfect position to take advantage of their rivals' struggles. The Cubs seem to be trending in the wrong direction, the Reds lost a top pitcher, and the Pirates are the Pirates. Another 86-win season should be well within the Cardinals' capabilities.