[et_pb_dcsbcm_divi_breadcrumbs_module hide_homebreadcrumb="off" homebreadcrumbtext="Home" separator="sep-raquo" hide_currentbreadcrumb="off" homebreadcrumborientation="left" _builder_version="3.8″ fontsbreadcrumbs_font="Lato||||||||" fontsbreadcrumbs_text_color="#000000″ fontsbreadcrumbs_font_size="15px" fontsbreadcrumbs_line_height="16px" fontsseperator_font="||||||||" fontsbreadcrumblinks_font="||||||||" fontsbreadcrumblinks_text_color="#2567cf" custom_margin="25px|||" custom_margin_phone="30px|||" custom_margin_last_edited="off|desktop" custom_css_main_element="font-family: Helvetica Regular;" global_module="3641″ saved_tabs="all"][/et_pb_dcsbcm_divi_breadcrumbs_module]
MLB Total Pick: Oakland A's at Houston Astros
Oakland Athletics at Houston Astros – 8/29/18
Time: 2:10 PM ET
Where: Minute Maid Park. Houston, Texas.
Listed Pitchers: Cahill (OAK) & Keuchel (HOU)
TV: MLB Network
Moneyline: OAK (+143) / HOU (-166)
Over/Under: 8.5 (-115)
Wednesday afternoon marks the final Regular Season meeting between two American League West Divisional foes: the Oakland A's and Houston Astros. It's also the final game of a three-game set at Minute Maid Park. Houston clobbered Oakland 11-4 in game one, while Oakland earned payback winning a tight one last night: 4-3. Overall, Houston leads the season series 11-7 thru 18 games. The Astros have outscored their rival 110-72 throughout this season. Houston holds a tenuous 1.5 game lead in the AL West over Oakland, so this one is even more important due to playoff implications. Both teams are probably playoff bound, but one is going to be firmly in while the other will have to sweat out the Wild Card game. If we were betting men and ladies, odds are the AL Wild Card game will be Oakland at New York. However, the games still must be played and anything is bound to happen down the home stretch of the MLB Regular Season.
Which Online Sportsbook Takes the Biggest Bet? 
A's prevail in nail-biter at Minute Maid Park
Houston darted out to an early 1-0 lead in the bottom of the second when Tyler White (.304 AVG., 9 HR, 24 RBI & .385 OBP) produced an RBI-groundout. Shortly thereafter in the top of the third, Matt Olson (.238 AVG., 24 HR, 64 RBI & .324 OBP) belted a three-run homer for the visiting A's to put them in front 3-1. It wouldn't be until the bottom of the fifth that the 'Stros struck back with a two-RBI double off the bat of Alex Bregman (.290 AVG., 25 HR, 85 RBI & .391 OBP) to knot things up at three apiece. Then, things didn't get interesting again until the bottom of the eighth when A's reliever Jeurys Familia (4-0, 2.73 ERA & 1.18 WHIP) hit the mound.
George Springer (.250 AVG., 19 HR, 60 RBI & .336 OBP) reach on a bloop-single to shallow right field to kickstart the 'Stros eighth. Then, Bregman fired a rocket up the middle for a sure-fire single that'd put men on 1st and 2nd with no outs. However, Springer made the erroneous assumption he could go for third and was easily thrown out by A's center fielder Ramon Laureano (.304 AVG., 3 HR, 10 RBI & .350 OBP). Bregman did advance to second on the play, to have a man on second with just one out and reigning MVP Jose Altuve (.329 AVG., 10 HR, 50 RBI & .393 OBP) coming to the plate. Much to the chagrin of 'Stros skipper A.J. Hinch, Altuve struck out swinging and Carlos Correa (.252 AVG., 14 HR, 58 RBI & .334 OBP) struck out looking on a 3-2 count to end the threat. Springer's overly aggressive and superfluous base-running decision changed the whole dynamic and momentum of the game at the time.
Nick Martini (.260 AVG., 12 RBI & .364 OBP) clocked an RBI-ground rule double off the Astros' Roberto Osuna (1-2, 2.34 ERA & 1.14 WHIP) in the top of the ninth to give the A's the 4-3 lead. It wound up being the game-winner as A's trusty closer Blake Treinen (6-2, 0.95 ERA & 0.94 WHIP) easily shut the door on the 'Stros in the bottom of the ninth. Familia ended up with the win, while Osuna was credited with the loss after allowing an earned run on two hits in the top of the ninth. Treinen earned his 33 save of the season, which increased his save success rate to an excellent 89.2% for the year.
A's & 'Stros
With the win last night, the A's improved to 80-53 (.602) overall which is second-best in the AL West. Oakland's a mere 1.5 games shy of Houston in the Standings. However, the A's are comfortably 5.5 games ahead of Seattle for the second and final AL Wild Card Spot. I'm sure the A's are looking for more and eye their first AL West Divisional crown since 2013. Oakland ranks in the upper echelon of teams in the AL in most statistical categories. The A's have scored 634 runs (5th AL) while allowing 548 runs (6th AL) this year, giving them a +86 run-differential (5th AL). On the road, Oakland has accrued a 41-27 (.603) record this season.
Houston's loss last night was their first since Jose Altuve returned to the lineup off the disabled-list. Since his return, the 'Stros have gone 6-1 thru seven games and have regained sole possession of first place in the AL West with an 81-51 (.614) record. Last year's Astros club had the most potent offense in the League by far, but this year's squad isn't up to snuff in that regard. Having scored 659 runs, Houston's offense ranks fourth in the AL. However, their pitching staff is by far the best in MLB this season. Houston's arms have allowed only 439 runs, which is 65 less than the next best rotation belonging to the Arizona Diamondbacks. The 'Stros +220 run-differential is also best in MLB, 13 ahead of next-best Boston. The reigning World Series Champions are still a feared team that nobody wants to face come playoff time. It's strange to see Houston is relatively average at home, compiling a 34-30 (.531) mark at Minute Maid Park this season. On the road, the 'Stros boast the best road record in MLB with a 47-21 (.691) mark.
Cahill vs. Keuchel
Trevor Cahill (5-3, 3.44 ERA & 1.09 WHIP) record his first loss since May 16th in his last outing on August 23rd at Minnesota. He was roughed up for five earned runs on eight hits over five frames. Despite the loss, the veteran right-hander has been solid the past two months. In eight starts spanning July and August, Cahill has posted a 4-1 record with a 4.19 ERA and 1.21 WHIP. Cahill has clashed with the 'Stros three times already this year, garnering a 1-1 mark with a 3.33 ERA and 0.80 WHIP. He most recently one-hit the 'Stros on August 18th in a winning effort. Cahill struck out seven over seven innings, allowing just one hit and one walk. However, last time Cahill faced Houston at Minute Maid Park it resulted in a loss. Cahill allowed three earned runs on four hits over six frames, and also gave up a dinger. At home, Cahill has been sensation this season accruing a 4-0 record with a 0.85 ERA and 0.77 WHIP. Opposing hitters are averaging a measly .157 against Cahill at Oakland Coliseum. Juxtaposed with the home numbers, Cahill's road numbers are on the other end of the spectrum. Simply put, his road numbers are abysmal. In eight road starts, Cahill's 1-3 with a 6.92 ERA and 1.54 WHIP while allowing opposing hitters to average .294 against him.
Getting the call to the hill for the hometown team is Dallas Keuchel (10-10, 3.54 ERA & 1.25 WHIP). The former Cy Young Award winner has played well the last two months. In ten starts spanning July and August, Keuchel is 6-2 with a 2.49 ERA and 1.11 WHIP. The left-hander hasn't enjoyed facing the A's this season. In three starts against Oakland, Keuchel's 1-2 with a 5.35 ERA and 1.19 WHIP. Most recently, Keuchel was roughed up at Oakland Coliseum on August 18th. He allowed five earned runs on nine hits across 5 2/3 innings in the losing effort. Minute Maid Park hasn't proven to be an advantage for Keuchel or the 'Stros for that matter this year. In 12 home starts, Keuchel's 3-5 with a 3.89 ERA and 1.24 WHIP.
Where's the value? Over 8.5
There's nothing but negative value here taking either side on the money line. However, after prudent examination it appears there's some positive value on the total number of runs side of things in this early afternoon game in Houston. Sportsbooks are offering OVER 8.5 at -115, which means the total would need to exceed 8.5 53.5% of the time to make betting on it profitable. The over is 12-6 (.667) thru 18 games between these two clubs this season. Consequently, we have a 13.2% edge against the number with the over in this one. Cahill's sensation at home but a nightmare on the road, while Keuchel's been roughed up by the A's with regularity this season. All signs point towards OVER 8.5 being the best bet in the American League West Regular Season finale between Oakland and Houston. Currently Pinnacle and 5dimes offer over 8.5 at -105.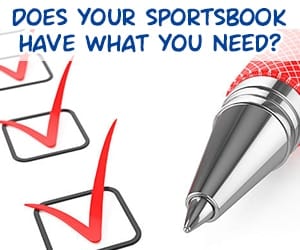 <div style="width:340px; margin: 0 auto;"><!-- [et_pb_line_break_holder] --> <a class="twitter-timeline" data-width="340" data-height="500" data-link-color="#008156" href="https://twitter.com/PredictemPicks?ref_src=twsrc%5Etfw">Tweets by PredictemPicks</a> <script async src="https://platform.twitter.com/widgets.js" charset="utf-8"></script><!-- [et_pb_line_break_holder] --></div>