[et_pb_dcsbcm_divi_breadcrumbs_module hide_homebreadcrumb="off" homebreadcrumbtext="Home" separator="sep-raquo" hide_currentbreadcrumb="off" homebreadcrumborientation="left" _builder_version="3.8″ fontsbreadcrumbs_font="Lato||||||||" fontsbreadcrumbs_text_color="#000000″ fontsbreadcrumbs_font_size="15px" fontsbreadcrumbs_line_height="16px" fontsseperator_font="||||||||" fontsbreadcrumblinks_font="||||||||" fontsbreadcrumblinks_text_color="#2567cf" custom_margin="25px|||" custom_margin_phone="30px|||" custom_margin_last_edited="off|desktop" custom_css_main_element="font-family: Helvetica Regular;" global_module="3641″ saved_tabs="all" /]
Free MLB Pick: Tampa Bay Rays vs Toronto Blue Jays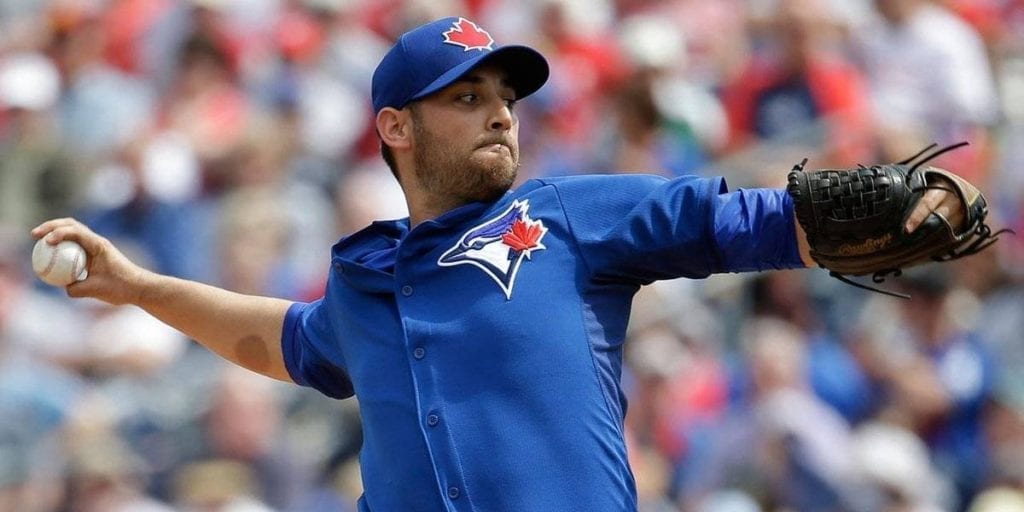 Tampa Bay Rays (58-57) vs. Toronto Blue Jays (52-62) Pick
When: Friday, August 10th, 2018, 7:05 PM EST
Where: Rogers Centre, Toronto, Ontario, Canada
TV: Fox Sports Sun, DirecTV Channel 653
Betting Odds: TB -119 (Best odds: BetOnline) / Tor +113 (Best odds: Bovada)
(Opening line: TB at -130)
Over/Under: 8.5
By Kevin West, Baseball Betting Analyst, Predictem.com
Hot vs. Not
It's rare that you'll ever see me call a team "hot" after going 1-3 in their last four games but that's what we have today. Toronto bats are really clickin' right now as they've scored 8, 5 and 7 runs in their last 3 games. Unfortunately for them, they were facing the seemingly always hot Boston Red Sox, who simply put up more runs than Toronto in 2 of 3 contests. Prior to the Jay's 3 game series vs. the Sox, the team had gone into Seattle vs. a fairly hot Mariners team (who takes on the Astros today) and took three out of four. To further support the argument of the Jays being hot, the team has hit .301 with a sturdy .347 on base percentage and killer .516 slugging percentage.
Conversely, the Rays are somewhat flat right now. Yes, they had an inspiring win last night in front of the home crowd, but it was against the lowly Orioles. The O's whole season has been a wet paper bag. Tampa is 2-4 in their last 6. More importantly, those 6 games were vs. the White Sox and Baltimore. As you know, both are garbage this season, so this is a sure indicator of weakness and one we'll look to exploit tonight at the Rogers Centre.
Jays Flying High
One of the strongest variables in baseball handicapping is to not only catch a team winning games in a somewhat consistent fashion, but to back that up with some hearty statistics where multiple players in the top of the batting order are "getting it done". Check out these individual stats accrued over the past 6 games:
Justin Smoak, 11-22 .500 avg, 1 HR
Aledmys Diaz, 10-24, .417 avg, 2 HR
Randall Grichuk, 10-27, .370 avg, 2 HR
Devon Travis, 9-26, .346, 2 HR
Russell Martin, 4-13, .308, 1 HR
Teoscar Hernandez, crappy average but went yard last night.
It's one thing to have one or two players carrying a team. Toronto has a handful which is going to be trouble for the Rays who struggle to put up runs on the road.
Rays Hitting Like Fish Out of Water
They Rays bats are as cold as the Jays' are hot. Check out these meager stats over the past 6 games:
Catcher Position (Perez/Sucre), 0 for last 17

Jake Bauers, 3-17, .176

Ji-Man Choi, 2-13, .154

Kevin Kiermier, 2-24, .083

CJ Cron, 1-17, .059

Brandon Lowe, 0-10

Not much meat on the bone there!
Blake Snell vs. Marco Estrada
Blake Snell is typically not a pitcher that I'm out looking to fade as he's an above average arm and has a tendency to miss bats. We've got a different set of variables here tonight though, as he's making his second start after coming off a shoulder injury. Rays Manager Kevin Cash held Snell to a pitch count of 59 in his first start back. He's expected to possible pitch as many as 75 tonight. A pitch count is music to our ears as the Rays bullpen is horrible on the road with a 5.12 ERA and 1.44 WHIP.
There's even more to like though… Despite Snell being a pretty good pitcher, he has struggled vs. Toronto and has some pretty bad numbers at the Rogers Centre. His career stats show that he is 1.5 runs worse on the road, but at Rogers Centre he has a bloated ERA of 5.68 with a crazy-high 2.05 WHIP. The Jays have hit .321 against him on their home turf.
Jays starter Marco Estrada missed most of July with a glute strain. He came back only to be bothered by a blister. He appears to be back on track now as he took a no hitter into the 7th inning vs. Seattle on Sunday. Estrada has also shown excellent recent form as evidenced by the fact that he's only given up more than 2 earned runs in 2 of his last 7 starts. What's really to like here is that this guy has pitched well at the Rogers Centre lately, allowing only 3 earned runs in his last 18 innings north of the border. Those three games were vs. Washington, Baltimore and the Yankees.
Betting Trends
The Rays have dropped 4 of their last 5 in Toronto.
Tampa is 7-19 in their last 26 road games vs. a right-handed starter.
The Rays are 7-20 in their last 27 road games.
TB is 1-4 in Snell's last 5 starts vs. a team with a losing record.
TB is 6-12 on Fridays.
The Jays are 13-6 on Fridays.
Kevin's Prediction to Win
When you're hot you're hot; when you're not you're not. This holds so true in Major League Baseball. The Rays have quite a bit going against them tonight, including some variables not mentioned above such as a let down spot after a big emotional win last night and then having to get on a plane and fly north to Toronto. On top of having cold sticks and a pitcher coming off arm fatigue, they're likely to be flat due to the let down and travel. 
Pick: I like me some Blue Birds tonight at even money!
<div class="widget105"><!-- [et_pb_line_break_holder] --><h4 class="baseball">Baseball Sportsbooks</h4><!-- [et_pb_line_break_holder] --><table id="dimeline"><!-- [et_pb_line_break_holder] --> <tr><!-- [et_pb_line_break_holder] --> <th></th><!-- [et_pb_line_break_holder] --> <th width="110px">10¢ to:</th><!-- [et_pb_line_break_holder] --> <th width="110px">20¢ to:</th><!-- [et_pb_line_break_holder] --> </tr><!-- [et_pb_line_break_holder] --> <tr><!-- [et_pb_line_break_holder] --> <td><div class="col1"><a href="https://record.commission.bz/_BhTQDVOVie23_O3IiMN7EWNd7ZgqdRLk/1/"><!-- [et_pb_line_break_holder] --> <img src="https://www.predictem.com/wp-content/uploads/2018/06/SportsBettingDark.png" width="150" alt="SportsBetting" /></a><!-- [et_pb_line_break_holder] --> </div></td><!-- [et_pb_line_break_holder] --> <td>-200</td><!-- [et_pb_line_break_holder] --> <td>-279</td><!-- [et_pb_line_break_holder] --> </tr><!-- [et_pb_line_break_holder] --> <tr><!-- [et_pb_line_break_holder] --> <td><div class="col1"><a href="https://www.predictem.com/betting-sites/heritage-sportsbook/"><img src="https://www.predictem.com/wp-content/uploads/2018/06/heritage-xs.png" width="150" alt="Heritage" /></a></div></td><!-- [et_pb_line_break_holder] --> <td>-200</td><!-- [et_pb_line_break_holder] --> <td>-240</td><!-- [et_pb_line_break_holder] --> </tr><!-- [et_pb_line_break_holder] --> <tr><!-- [et_pb_line_break_holder] --> <td><div class="col1"><a href="https://affiliates.5dimes.eu/tracking/Affiliate.aspx?idBook=1&mediaTypeID=220&AffUrlID=80&LandingPageID=2"><img src="https://www.predictem.com/wp-content/uploads/2018/06/5Dimes_sm.png" width="150" alt="5Dimes" /></a></div></td><!-- [et_pb_line_break_holder] --> <td>-195</td><!-- [et_pb_line_break_holder] --> <td>-266</td><!-- [et_pb_line_break_holder] --> </tr><!-- [et_pb_line_break_holder] --></table> <!-- [et_pb_line_break_holder] --><div class="widget-footer"><a href="https://www.predictem.com/best-sportsbooks/mlb-dimeline/">See all Dimeline Sportsbooks</a></div><!-- [et_pb_line_break_holder] --></div><!-- [et_pb_line_break_holder] --><!-- [et_pb_line_break_holder] --><style><!-- [et_pb_line_break_holder] --> #dimeline {border: 0px;}<!-- [et_pb_line_break_holder] --> #dimeline th{color:#000;}<!-- [et_pb_line_break_holder] --> #dimeline td{padding: 2px; text-align: center;}<!-- [et_pb_line_break_holder] --> #dimeline td, #dimeline th{padding: 8px 2px; text-align: center;border-bottom: 1px solid #bbb;}<!-- [et_pb_line_break_holder] --> .img-hover {border: 1px solid #fff; padding:5px}<!-- [et_pb_line_break_holder] --> .img-hover:hover {background: #edeef0; border: 1px solid #008156; margin-top:1px; padding:5px}<!-- [et_pb_line_break_holder] --></style>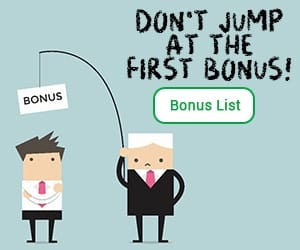 <div style="width:340px; margin: 0 auto;"><!-- [et_pb_line_break_holder] --> <a class="twitter-timeline" data-width="340" data-height="500" data-link-color="#008156" href="https://twitter.com/PredictemPicks?ref_src=twsrc%5Etfw">Tweets by PredictemPicks</a> <script async src="https://platform.twitter.com/widgets.js" charset="utf-8"></script><!-- [et_pb_line_break_holder] --></div>