[et_pb_dcsbcm_divi_breadcrumbs_module hide_homebreadcrumb="off" homebreadcrumbtext="Home" separator="sep-raquo" hide_currentbreadcrumb="off" homebreadcrumborientation="left" _builder_version="3.8″ fontsbreadcrumbs_font="Lato||||||||" fontsbreadcrumbs_text_color="#000000″ fontsbreadcrumbs_font_size="15px" fontsbreadcrumbs_line_height="16px" fontsseperator_font="||||||||" fontsbreadcrumblinks_font="||||||||" fontsbreadcrumblinks_text_color="#2567cf" custom_margin="25px|||" custom_margin_phone="30px|||" custom_margin_last_edited="off|desktop" custom_css_main_element="font-family: Helvetica Regular;" global_module="3641″ saved_tabs="all"][/et_pb_dcsbcm_divi_breadcrumbs_module]
Pick: Washington Nationals at St. Louis Cardinals 8/15/18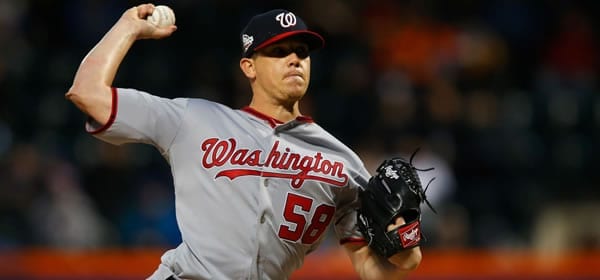 Washington Nationals at St. Louis Cardinals 8/15/18
Time: 8:15 PM ET
Where: Busch Stadium, St. Louis, Mo.
Listed Pitchers: Jeremy Hellickson (Wash) & Austin Gomber (St. L)
TV: FS-Midwest & MASN2
Moneyline: Washington +100/St. Louis -110 (MyBookie)
Over/Under: 9
St. Louis is streaking, with seven wins in a row, while Washington is slumping, with six losses in its last eight games. How do those streaks factor into our daily free MLB pick on Wednesday night's Nationals-Cardinals bout?
MLB Betting Line
Wednesday's MLB betting odds opened the Cardinals at around -115 over the Nats, with an over/under of 9 runs. The early betting action then dipped that price about a nickel, to approximately -110.
St. Louis could also be gotten at upwards of +170 giving the run and a half on the MLB run line.
Wednesday Set-Up
The Cardinals have taken the first two games of this four-game series, winning Monday 7-6 and Tuesday 6-4. St. Louis rallied from behind with five runs over the last two innings Monday, then scored five runs in the first four innings Tuesday.
The Cardinals are now 18-9 since making a change at the manager spot.
At 65-55 overall, it's season high-water mark, St. Louis now trails the first-place Cubs by four games in the NL Central and sits just one game back of Philadelphia in the battle for that second National League wild-card spot.
Meanwhile, at 60-60 Washington hangs on the edge of playoff contention, eight games back of first-place Atlanta in the NL East and six games off the pace in that National League wild-card race.
This series is the first encounter between these two teams this season. Last season these teams split six meetings.
Wednesday's Starting Arms
Rookie lefty Gomber (2-0, 3.45), by our strict standards, is 1/3 on quality starts this season, to go along with 17 appearances in relief. Last Friday he tossed five innings of four-hit, shutout ball against Kansas City, although just before that he gave up four runs in four innings against Pittsburgh. On the year the Cardinals are 3-0 in Gomber's starts, with unders going 2-1.
This will be Gomber's first-ever start against the Nationals, which could give him an edge, at least for the first couple of times through the lineup.
Hellickson (5-2, 3.54) is just 2/17 on quality starts this year, but much of that has to do with a short leash. Eight times this season Hellickson has come within three or fewer outs of a QS, only to be pulled. Last Friday he held the Cubs to two runs on zero hits (yea, that's right) and four walks through 5 2/3 innings, and just before that he held Cincinnati to two runs and four hits again through 5 2/3 innings. On the season Washington is 10-7 with Hellickson, with unders going 14-3.
In two starts last year for Philly against St. Louis Hellickson allowed four runs and 16 hits through 13 innings. Thanks to poor run support the Phillies lost both those games, and both games played under.
We're going to give Hellickson a short handicapping edge in this pitching match-up.
Wednesday's Batting Splits
Washington ranks 13th in the Majors this season against left-handed pitching with a .253 team batting average, 11th with a .331 team OBP and 17th with a .405 team slugging percentage. But the Nats have also been held to three runs or less five of their last 10 times out.
St. Louis ranks ninth against right-handed pitching with a .252 BA, 14th with a .320 OBP and 20th with a .407 slugging percentage. The Cardinals have also scored at least six runs each of their last six games.
So we'll give St. Louis the edge with the sticks for Wednesday.
The Bullpens
The Nationals bullpen ranks 12th in the ML with a 3.85 ERA and fifth with a 1.22 WHIP. But this unit has also blown a couple of games recently.
The Cardinals pen ranks 20th in ERA at 4.30 and 22nd in WHIP at 1.41.
We'll call this bullpen comparison a push.
Totals Report
Unders are 30-25 in games played at Busch Stadium this year, which are averaging 8.4 total runs per.
However, both games of this series have played over totals of 8.5.
Free MLB Picks
St. Louis is five games over .500, 45-40, against right-handed starters this season, while Washington is seven games under .500, 13-20, vs. left-handed starters. Also, the Cardinals are hot, while the Nats are not. We don't subscribe to the streak betting theory in baseball, but we are riding St. Louis for our free baseball predictions for Wednesday.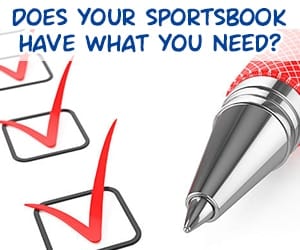 <div class="widget105"><!-- [et_pb_line_break_holder] --><h4 class="parlays">Best Parlays</h4><!-- [et_pb_line_break_holder] --><!-- [et_pb_line_break_holder] --><table id="parlay"><!-- [et_pb_line_break_holder] --> <tr><!-- [et_pb_line_break_holder] --> <th><span class="team"></span></th><!-- [et_pb_line_break_holder] --> <th>2 Team Parlay</th><!-- [et_pb_line_break_holder] --> <th>3 Team Parlay</th><!-- [et_pb_line_break_holder] --> <th>4 Team Parlay</th><!-- [et_pb_line_break_holder] --> </tr><!-- [et_pb_line_break_holder] --> <tr><!-- [et_pb_line_break_holder] --> <td><a href="https://affiliates.sportbet.com/tracking/Affiliate.aspx?idBook=2&mediaTypeID=220&AffUrlID=80&LandingPageID=55"><img src="https://www.predictem.com/wp-content/uploads/2018/06/sportbet-sm.png"></a></td><!-- [et_pb_line_break_holder] --> <td>2.74 to 1</td><!-- [et_pb_line_break_holder] --> <td>6.24 to 1</td><!-- [et_pb_line_break_holder] --> <td>13 to 1</td><!-- [et_pb_line_break_holder] --> </tr><!-- [et_pb_line_break_holder] --> <tr><!-- [et_pb_line_break_holder] --> <td><a href="https://record.bettingpartners.com/_5vfuDOH_H2wWPf2JTsWUjGNd7ZgqdRLk/1/"><img src="https://www.predictem.com/wp-content/uploads/2018/06/bovada_sm.png"></a></td><!-- [et_pb_line_break_holder] --> <td>2.64 to 1</td><!-- [et_pb_line_break_holder] --> <td>6 to 1</td><!-- [et_pb_line_break_holder] --> <td>12.3 to 1</td><!-- [et_pb_line_break_holder] --> </tr><!-- [et_pb_line_break_holder] --> <tr><!-- [et_pb_line_break_holder] --> <td><a href="https://record.webpartners.co/_jGZUKO3JWgwmunhzcKAZ62Nd7ZgqdRLk/1/"><img src="https://www.predictem.com/wp-content/uploads/2018/06/mybookie-sm.png"></a></td><!-- [et_pb_line_break_holder] --> <td>2.64 to 1</td><!-- [et_pb_line_break_holder] --> <td>6 to 1</td><!-- [et_pb_line_break_holder] --> <td>12 to 1</td><!-- [et_pb_line_break_holder] --> </tr><!-- [et_pb_line_break_holder] --></table><!-- [et_pb_line_break_holder] --><div class="widget-footer"><a href="https://www.predictem.com/best-sportsbooks/parlays-odds/">See all Sportsbook Parlays</a></div><!-- [et_pb_line_break_holder] --></div><!-- [et_pb_line_break_holder] --><!-- [et_pb_line_break_holder] --><!-- [et_pb_line_break_holder] --><style><!-- [et_pb_line_break_holder] --> #parlay {border-collapse: collapse;<!-- [et_pb_line_break_holder] --> width: 100%; border: 0px;<!-- [et_pb_line_break_holder] --> font-size: 14px!important;}<!-- [et_pb_line_break_holder] --> #parlay td, #parlay th {<!-- [et_pb_line_break_holder] --> border: 0px;<!-- [et_pb_line_break_holder] --> padding: 8px;<!-- [et_pb_line_break_holder] --> text-align: left;}<!-- [et_pb_line_break_holder] --> #parlay th {<!-- [et_pb_line_break_holder] --> padding-top: 5px;<!-- [et_pb_line_break_holder] --> padding-bottom: 5px;<!-- [et_pb_line_break_holder] --> font-weight: bold;<!-- [et_pb_line_break_holder] --> line-height: 14px;<!-- [et_pb_line_break_holder] --> text-align: center;<!-- [et_pb_line_break_holder] --> color: #000;}<!-- [et_pb_line_break_holder] --> #parlay tr {border-bottom: 1px solid #edeef0;}<!-- [et_pb_line_break_holder] --> .team {font-size: 16px;}<!-- [et_pb_line_break_holder] --></style>
<div style="width:340px; margin: 0 auto;"><!-- [et_pb_line_break_holder] --> <a class="twitter-timeline" data-width="340" data-height="500" data-link-color="#008156" href="https://twitter.com/PredictemPicks?ref_src=twsrc%5Etfw">Tweets by PredictemPicks</a> <script async src="https://platform.twitter.com/widgets.js" charset="utf-8"></script><!-- [et_pb_line_break_holder] --></div>