[et_pb_dcsbcm_divi_breadcrumbs_module hide_homebreadcrumb="off" homebreadcrumbtext="Home" separator="sep-raquo" hide_currentbreadcrumb="off" homebreadcrumborientation="left" _builder_version="3.8″ fontsbreadcrumbs_font="Lato||||||||" fontsbreadcrumbs_text_color="#000000″ fontsbreadcrumbs_font_size="15px" fontsbreadcrumbs_line_height="16px" fontsseperator_font="||||||||" fontsbreadcrumblinks_font="||||||||" fontsbreadcrumblinks_text_color="#2567cf" custom_margin="25px|||" custom_margin_phone="30px|||" custom_margin_last_edited="off|desktop" custom_css_main_element="font-family: Helvetica Regular;" global_module="3641″ saved_tabs="all"][/et_pb_dcsbcm_divi_breadcrumbs_module]
St. Louis Cardinals at Washington Nationals Pick (9/4/18)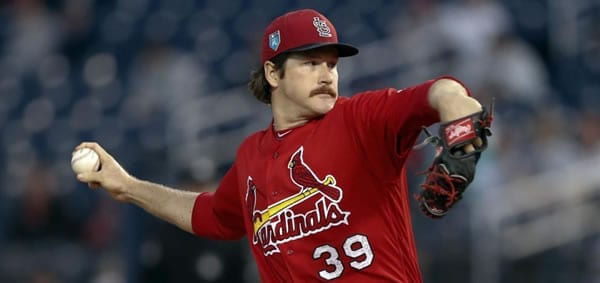 St. Louis Cardinals at Washington Nationals (9/4/18)
Time: 7:05 PM ET
Where: Nationals Park. Washington, D.C.
Listed Pitchers: Miles Mikolas (STL) & Erick Fedde (WSH)
TV: MASN
Moneyline: STL (-115) / WSH (+105)
Over/Under: 9
Game two of a three-game set between the Cards and Nats at Nationals Park is going down tonight at 7:05 PM ET. It'll be the sixth meeting of the year between these two clubs, with the series finale concluding Wednesday. Washington stole one from the Redbirds in the opener, but St. Louis leads the season series 3-2 thru five games. The Cardinals have outscored Washington 24-21 thru the first five contests.
Game No. 1
St. Louis had a commanding 3-1 lead heading into the bottom of the ninth yesterday afternoon at Nationals Park. However, it didn't prove to be enough as Bryce Harper (.246 AVG., 31 HR, 87 RBI & .381 OBP) clobbered a two-run homer in the last frame off St. Louis closer Bud Norris (3-4, 3.60 ERA & 1.16 WHIP) to knot things up at three apiece. Then, Harper notched the game-winning RBI-sacrifice fly in extra innings off Chasen Shreve (1-1, 3.97 ERA & 1.51 WHIP). Shreve took the loss, while Washington reliever Greg Holland (2-2, 5.59 ERA & 1.78 WHIP) earned the win after pitching two hitless, scoreless frames. It must've been pure elation for Holland, who stuck it to the former team that released him not too long ago. Holland has won in back-to-back appearances.
St. Louis vs. Washington
With the loss, the Cardinals have now lost three straight games at an inopportune time of the year. The Redbirds were outscored 14-7 over their last three decisions. Consequently, St. Louis is 76-62 (.551) overall which is good for third place in the highly competitive National League Central Division. They're 5.5 games behind NL-leader Chicago, and hold a tenuous one-game lead over Colorado for the second and final NL Wild Card spot. St. Louis ranks in the top half of the NL in runs scored (631 – 6th NL), runs allowed (559 – 5th NL) and run-differential (+72 – 5th NL). On the road, the Cards have accrued a 39-31 (.557) mark thus far.
Washington pulled themselves back to a level-.500 record (69-69) with the "W" on Labor Day. So, the Nats are in third place in the NL East, 7.5 games behind division-leading Atlanta. They're also 7.5 games behind St. Louis in the NL Wild Card race. With 24 games remaining, Washington needs to almost "win out" to have a legitimate shot to make the playoffs. Despite the mediocre record, the Nats rank in the top half of the NL in runs scored (635 – T-4th), runs allowed (567 – 6th NL) and run-differential (+68 – 6th NL). Washington is 35-33 (.515) at Nationals Park so far this season.
Mikolas vs. Fedde
Getting the nod for the Redbirds Tuesday night is big right-hander Miles Mikolas (13-4, 2.96 ERA & 1.11 WHIP). Mikolas has enjoyed a breakout season in his fourth in the League, and ranks in the top seven amongst NL pitchers in: winning percentage (.765 – 2nd), wins (13 – 6th), ERA (2.96 – 6th) and WHIP (1.11 – 6th). Over the past two months, Mikolas has only lost once. In his last 11 starts, Mikolas is 5-1 with a 3.56 ERA and 1.28 WHIP. On August 13th, Mikolas pitched seven frames versus the Nats in a 7-6 win. However, he received a no-decision and allowed four earned runs on four hits, two of which were homers. He struck out four juxtaposed to one free pass. Mikolas has to be one of the best road warriors in the business, as he hasn't posted a road loss all season. In 13 road starts, Mikolas is 7-0 with a 3.72 ERA and 1.19 WHIP.
Starting for the hometown Nationals will be Erick Fedde, who returns from a near two-month stint on the disabled list with right shoulder inflammation. The young, oft-injured UNLV product hasn't played all that much in his two-year MLB career. However, when he has pitched, it's usually not too good. In six starts this year, Fedde is 1-3 with a 5.79 ERA and 1.64 WHIP. Fedde has started nine games in his career, posting a 1-4 record with a 7.10 ERA and 1.83 WHIP. Nationals Park hasn't been kind to Fedde, as he's posted a 0-4 record across six starts with a 6.75 ERA and 1.75 WHIP.
Where's the value?
The St. Louis Cardinals look great in this spot against a pitcher fresh off the DL, who has nothing but bad experience in his short MLB career (Fedde). Mikolas hasn't lost on the road all year, while Fedde has never won at Nationals Park. According to my calculations, St. Louis has a 67.5% chance to win this game, and the line has them as a small favorite at -115. This means to turn a profit, the Redbirds would need to win this one 53.5% of the time. Consequently, this gives us a tidy 14% edge against the number rolling with the Cardinals on the money line.
<div class="widget105"><!-- [et_pb_line_break_holder] --><h4 class="baseball">Baseball Sportsbooks</h4><!-- [et_pb_line_break_holder] --><table id="dimeline"><!-- [et_pb_line_break_holder] --> <tr><!-- [et_pb_line_break_holder] --> <th></th><!-- [et_pb_line_break_holder] --> <th width="110px">10¢ to:</th><!-- [et_pb_line_break_holder] --> <th width="110px">20¢ to:</th><!-- [et_pb_line_break_holder] --> </tr><!-- [et_pb_line_break_holder] --> <tr><!-- [et_pb_line_break_holder] --> <td><div class="col1"><a href="https://record.commission.bz/_BhTQDVOVie23_O3IiMN7EWNd7ZgqdRLk/1/"><!-- [et_pb_line_break_holder] --> <img src="https://www.predictem.com/wp-content/uploads/2018/06/SportsBettingDark.png" width="150" alt="SportsBetting" /></a><!-- [et_pb_line_break_holder] --> </div></td><!-- [et_pb_line_break_holder] --> <td>-200</td><!-- [et_pb_line_break_holder] --> <td>-279</td><!-- [et_pb_line_break_holder] --> </tr><!-- [et_pb_line_break_holder] --> <tr><!-- [et_pb_line_break_holder] --> <td><div class="col1"><a href="https://www.predictem.com/betting-sites/heritage-sportsbook/"><img src="https://www.predictem.com/wp-content/uploads/2018/06/heritage-xs.png" width="150" alt="Heritage" /></a></div></td><!-- [et_pb_line_break_holder] --> <td>-200</td><!-- [et_pb_line_break_holder] --> <td>-240</td><!-- [et_pb_line_break_holder] --> </tr><!-- [et_pb_line_break_holder] --> <tr><!-- [et_pb_line_break_holder] --> <td><div class="col1"><a href="https://affiliates.5dimes.eu/tracking/Affiliate.aspx?idBook=1&mediaTypeID=220&AffUrlID=80&LandingPageID=2"><img src="https://www.predictem.com/wp-content/uploads/2018/06/5Dimes_sm.png" width="150" alt="5Dimes" /></a></div></td><!-- [et_pb_line_break_holder] --> <td>-195</td><!-- [et_pb_line_break_holder] --> <td>-266</td><!-- [et_pb_line_break_holder] --> </tr><!-- [et_pb_line_break_holder] --></table> <!-- [et_pb_line_break_holder] --><div class="widget-footer"><a href="https://www.predictem.com/best-sportsbooks/mlb-dimeline/">See all Dimeline Sportsbooks</a></div><!-- [et_pb_line_break_holder] --></div><!-- [et_pb_line_break_holder] --><!-- [et_pb_line_break_holder] --><style><!-- [et_pb_line_break_holder] --> #dimeline {border: 0px;}<!-- [et_pb_line_break_holder] --> #dimeline th{color:#000;}<!-- [et_pb_line_break_holder] --> #dimeline td{padding: 2px; text-align: center;}<!-- [et_pb_line_break_holder] --> #dimeline td, #dimeline th{padding: 8px 2px; text-align: center;border-bottom: 1px solid #bbb;}<!-- [et_pb_line_break_holder] --> .img-hover {border: 1px solid #fff; padding:5px}<!-- [et_pb_line_break_holder] --> .img-hover:hover {background: #edeef0; border: 1px solid #008156; margin-top:1px; padding:5px}<!-- [et_pb_line_break_holder] --></style>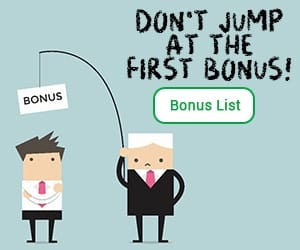 <div style="width:340px; margin: 0 auto;"><!-- [et_pb_line_break_holder] --> <a class="twitter-timeline" data-width="340" data-height="500" data-link-color="#008156" href="https://twitter.com/PredictemPicks?ref_src=twsrc%5Etfw">Tweets by PredictemPicks</a> <script async src="https://platform.twitter.com/widgets.js" charset="utf-8"></script><!-- [et_pb_line_break_holder] --></div>