[et_pb_dcsbcm_divi_breadcrumbs_module hide_homebreadcrumb="off" homebreadcrumbtext="Home" separator="sep-raquo" hide_currentbreadcrumb="off" homebreadcrumborientation="left" _builder_version="3.8″ fontsbreadcrumbs_font="Lato||||||||" fontsbreadcrumbs_text_color="#000000″ fontsbreadcrumbs_font_size="15px" fontsbreadcrumbs_line_height="16px" fontsseperator_font="||||||||" fontsbreadcrumblinks_font="||||||||" fontsbreadcrumblinks_text_color="#2567cf" custom_margin="25px|||" custom_margin_phone="30px|||" custom_margin_last_edited="off|desktop" custom_css_main_element="font-family: Helvetica Regular;" global_module="3641″ saved_tabs="all"][/et_pb_dcsbcm_divi_breadcrumbs_module]
Free Pick: Tampa Bay Rays at Toronto Blue Jays
Tampa Bay Rays at Toronto Blue Jays (9/20/18)
Time: 7:07 PM ET
Where: Rogers Centre. Toronto, Ontario, Canada.
Listed Pitchers: Stanek (TB) & Gaviglio (TOR)
TV: Sportsnet & FOX Sports – Sun
Moneyline: Rays -12 6/ Jays +116
Over/Under: 8.5ov -110
The Tampa Bay Rays are still alive in the American League Wild Card race with 11 games remaining in their regular season schedule. How about those Rays? Tampa Bay's currently on a five-game winning streak. Their most recent win was last night's 9-3 shellacking of the Texas Rangers in Arlington, Texas. Toronto's a familiar AL East foe for the Rays, and the Blue Jays saw their four-game winning streak disappear last night at Camden Yards with a nail-biting 2-1 loss. Tampa Bay's gotten the better of Toronto thus far, winning nine of 12 from the Jays.
Things have heated up in Tampa (St. Petersburg)
Winners in 23 of their last 28 (.821) games, the Rays are the hottest team in MLB. Tampa Bay has seven games versus Toronto and four versus the New York Yankees remaining on their regular season slate. With the surge, the Rays are 7.5 games behind the Yankees but just 5.5 behind Oakland for the second and final AL Wild Card berth. The A's have ten games left: four versus the Los Angeles Angels, three versus the Minnesota Twins and three versus the Seattle Mariners. As the legendary Lloyd Christmas would say: "So, you're telling me there's a chance?" Indeed, it's entirely possible for the Rays to sneak in the back door of the playoffs.
Tampa Bay's accrued five straight victories, outscoring opponents 28-12 during the stretch of excellence. Overall, the Rays are 85-66 (.563) this year which is good for third place in the AL East. Amazingly, the Rays are 19 games above .500 but still 17.5 games behind first-place Boston. No doubt, this is a testament to the fantastic regular season performance the Red Sox have put on display in 2018. Tampa Bay is 9-3 against the Blue Jays thru their first 12 decisions this year, outscoring them 50-26. The Rays are 4-2 at Rogers Centre this year, outscoring the Jays 25-14 on their own astroturf.
If it's one thing that's held the Rays back this year, it's their inability to accumulate runs. Having scored 659 runs so far, the Rays rank 10th in the AL in runs scored. Their stellar arms have limited opponents to 581 runs this year which is second-best in the AL behind only the defending World Champion Houston Astros. Tampa Bay's +78 run-differential ranks sixth in the AL. On the road, the Rays have struggled to a 37-40 (.481) record this season.
Canada's team looks to cool off red-hot Rays
Toronto's had a forgettable season mired by injuries, disappointments and ultimately numerous trades. The Blue Jays have stunk up the joint against Tampa Bay this year, but they've won four of their last five coming into tonight's showdown. At 69-83 (.454) overall, the Blue Jays are in fourth place in the AL East Standings. Having knocked in 669 runs, the Jays rank ninth in the AL in runs scored. However, Toronto ranks eleventh in the AL in runs allowed (777) and run-differential (-108). The bluebirds have been better at home this year, but that's not saying too much. Toronto's a .500 (37-37) ballclub at Rogers Centre.
Rays vs. Gaviglio
Ryne Stanek (2-3, 2.49 ERA & 1.06 WHIP) is the expected starter for Tampa Bay in this one. He's only expected to throw one inning before handing the reigns over to Yonny Chirinos (4-5, 3.89 ERA & 1.26 WHIP). Stanek has been brilliant in his role of getting the Rays started off with a clean frame. In his last eight appearances, Stanek's posted a 0.00 ERA and 1.00 WHIP. Against Toronto this year, Stanek's posted a 0.00 ERA and 0.50 WHIP. Once Stanek gets through the first frame, the young Rookie right-hander Chirinos is supposed to take over. If that's the case, the Rays should be in good hands. The youngster is 3-0 in his last five starts with a 3.83 ERA and 1.28 WHIP. Chirinos is 1-0 with a 1.29 ERA and 1.00 WHIP versus Toronto this year.
Sam Gaviglio (3-8, 5.25 ERA & 1.44 WHIP) is the scheduled starter for the Blue Jays Thursday night. The right-hander's second year in MLB hasn't been too good for the Oregon State product. However, Gaviglio has been remotely decent at home. In Rogers Centre, Gaviglio's posted a 2-2 record with a 3.23 ERA and 1.21 WHIP. It's possible he's scared of the dark because he's gone 3-6 with a 6.27 ERA and 1.50 in night games this season. Worst of all is the poor form Gaviglio's been in recently. In his last eight starts, he's gone 1-5 with a 6.38 ERA and 1.68 WHIP. To make matters worse, Gaviglio's facing a Tampa Bay club that has roughed him up thus far. In two starts versus Tampa Bay this year, Gaviglio's 0-2 with a 6.59 ERA and 1.83 WHIP.
Where's the value?
The money line won't be posted until Thursday morning, so it's tough to state what the edge is in this game definitively. However, I'm confident rolling with Tampa Bay, and we should take them on the money line for the right price. According to my calculations, the Rays will win this game 68% of the time. If the line is Tampa Bay -170, we'd have a 5% edge against the number taking the Rays on the money line. Since I anticipate the line being lower than -170, we should have an even higher margin than that. Tampa Bay has been the best team in baseball over the past several weeks, and Gaviglio is on the "unwritten must-fade list." The Blue Jays are probably more focused on golf right now, while Tampa Bay might need to win out to sneak into the playoffs. Everything here points toward a Rays victory in Canada Thursday night.
<aside><div class="widget105"><!-- [et_pb_line_break_holder] --><h4 class="baseball">MLB 10¢ Sportsbooks</h4><!-- [et_pb_line_break_holder] --><table id="dimeline"><!-- [et_pb_line_break_holder] --> <tr><!-- [et_pb_line_break_holder] --> <th></th><!-- [et_pb_line_break_holder] --> <th width="110px">10¢ to:</th><!-- [et_pb_line_break_holder] --> <th width="110px">20¢ to:</th><!-- [et_pb_line_break_holder] --> </tr><!-- [et_pb_line_break_holder] --> <tr><!-- [et_pb_line_break_holder] --> <td><div class="col1"><a href="https://www.predictem.com/out/Sportsbetting"><!-- [et_pb_line_break_holder] --> <img src="https://www.predictem.com/wp-content/uploads/2018/06/SportsBettingDark.png" width="150" alt="SportsBetting" /></a><!-- [et_pb_line_break_holder] --> </div></td><!-- [et_pb_line_break_holder] --> <td>-200</td><!-- [et_pb_line_break_holder] --> <td>-279</td><!-- [et_pb_line_break_holder] --> </tr><!-- [et_pb_line_break_holder] --> <tr><!-- [et_pb_line_break_holder] --> <td><div class="col1"><a href="https://www.predictem.com/out/Betonline"><img src="https://www.predictem.com/wp-content/uploads/2018/06/betonline-xs.png" width="150" alt="BetOnline" /></a></div></td><!-- [et_pb_line_break_holder] --> <td>-200</td><!-- [et_pb_line_break_holder] --> <td>-270</td><!-- [et_pb_line_break_holder] --> </tr><!-- [et_pb_line_break_holder] --> <tr><!-- [et_pb_line_break_holder] --> <td><div class="col1"><a href="https://www.predictem.com/out/5Dimes"><img src="https://www.predictem.com/wp-content/uploads/2018/06/5Dimes_sm.png" width="150" alt="5Dimes" /></a></div></td><!-- [et_pb_line_break_holder] --> <td>-195</td><!-- [et_pb_line_break_holder] --> <td>-266</td><!-- [et_pb_line_break_holder] --> </tr><!-- [et_pb_line_break_holder] --></table> <!-- [et_pb_line_break_holder] --><div class="widget-footer"><a href="https://www.predictem.com/best-sportsbooks/mlb-dimeline/">See all Dimeline Sportsbooks</a></div><!-- [et_pb_line_break_holder] --> </div></aside><!-- [et_pb_line_break_holder] --><!-- [et_pb_line_break_holder] --><style><!-- [et_pb_line_break_holder] --> #dimeline {border: 0px;}<!-- [et_pb_line_break_holder] --> #dimeline th{color:#000;}<!-- [et_pb_line_break_holder] --> #dimeline td{padding: 2px; text-align: center;}<!-- [et_pb_line_break_holder] --> #dimeline td, #dimeline th{padding: 8px 2px; text-align: center;border-bottom: 1px solid #bbb;}<!-- [et_pb_line_break_holder] --> .img-hover {border: 1px solid #fff; padding:5px}<!-- [et_pb_line_break_holder] --> .img-hover:hover {background: #edeef0; border: 1px solid #008156; margin-top:1px; padding:5px}<!-- [et_pb_line_break_holder] --></style>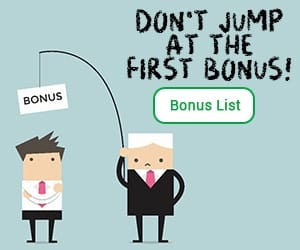 <div style="width:340px; margin: 0 auto;"><!-- [et_pb_line_break_holder] --> <a class="twitter-timeline" data-width="340" data-height="500" data-link-color="#008156" href="https://twitter.com/PredictemPicks?ref_src=twsrc%5Etfw">Tweets by PredictemPicks</a> <script async src="https://platform.twitter.com/widgets.js" charset="utf-8"></script><!-- [et_pb_line_break_holder] --></div>