TB Rays vs Boston Red Sox Pick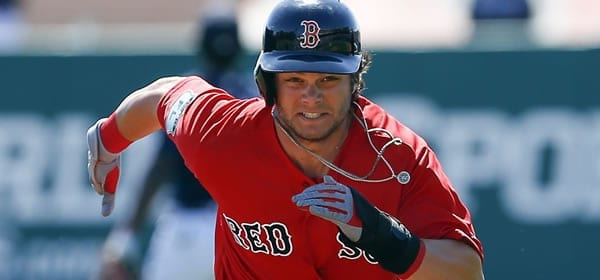 Tampa Bay Rays (37-23) at Boston Red Sox (33-29)
When: 7 p.m., Wednesday, June 5, 2019
Where: Fenway Park, Boston
Starting Pitchers: Yonny Chirinos (6-2, 3.25 ERA, 0.95 WHIP) vs. Rick Porcello (4-5, 4.76 ERA, 1.40 WHIP)
Gone in Five Innings
Tampa Bay's opener strategy has become well-known in the baseball world these days, and the Rays continue to use it effectively. A great example is Chirinos, who sometimes pitches the third inning to the seventh or eighth inning, limiting the chances that hitters have to see his offerings. Sometimes, limiting his time on the mound works, such as when he went five innings against Toronto and came out despite having given up zero runs or hits. Other times, it doesn't go well, such as his last start against Minnesota, where he got roughed up for nine hits and four earned runs in a 6-2 defeat.
One thing is for sure, though: Tampa Bay is not going to let the Red Sox get more than two cracks at Chirinos, so Boston is going to have to do its damage early. The Rays' pitcher hasn't gone longer than five innings since May 4 at Baltimore, and that's despite three of his games seeing him surrender one run or fewer. The Rays will stick to their strategy, no matter what.
Pitching Identity
Rick Porcello has usually been well established as a fly-ball pitcher, but something's gone wrong over the past two games. Against Cleveland and New York, Porcello caused batters to hit more ground balls than fly balls, something he'd only done one other time this season.
LA Dodgers vs. SF Giants Free Pick!
While that's not a bad idea to do at Fenway, which can be a hitter's paradise with its short pole in right field and the chance at doubles off the Green Monster, it's not really working out for him so far. Porcello managed to get by Cleveland because the Red Sox buried the Indians in an avalanche of runs, but against the Yankees, he got tagged for nine hits in a loss. Changing tactics isn't necessary for him in this matchup, as he held the Rays to just two hits the last time he faced them.
Planning Ahead
This game could be a real chess match because both managers have to play with Saturday in mind. The teams had a rainout on the Rays' most recent visit to Boston, and they're going to make that game up on Saturday. That means that they're going to need 27 innings out of their arms in a span of roughly 27 hours, and that means that worse pitchers might go on Friday if a game appears to be out of reach. That could lead to more offense than we'd expect in this matchup.
The Historicals
This has been a weird series so far this year. The road team has won all five games in this matchup, and only one of the five meetings has been decided by more than two runs. That says that these two teams are likely to play four tight games in this series, and with divisional implications looming large given that Boston sits just four games behind Tampa Bay, this should be an excellent matchup that won't be easy to pick.
Betting Trends
The Rays are 6-1 in their past seven games following a win.
The Rays have won four of their past five on the road.
The Red Sox are 4-1 in Porcello's past five home starts.
The Red Sox are 3-8 in their past 11 games when facing a team above .600.
The under is 12-3 in the Rays' past 15 road games.
The under is 4-1 in the Red Sox's past five Friday games.
Weather Report
The temperature is perfect baseball weather at 71 degrees on a partly cloudy night in Boston.
Dan's pick
Boston has won four in a row, but the Red Sox haven't yet shown that they're on the same level as the Yankees or the Rays when they've really needed to come up with a big performance. Winning four straight is nice, but Kansas City is 19-43 and has lost 13 of 15, so it's not like sweeping the Royals is some monumental accomplishment. Until I see Boston step up and prove they're on the same level as the Rays at Fenway, I'm a little too skittish to take them in this matchup.
However, Porcello pitched well against the Rays last time, and he could eat enough innings to give Boston the cushion it needs to win. So it's a tough one to call, but the safest play is to take the Rays on the runline. Three games were decided by a run or less, and Tampa Bay can easily pull itself into a close contest with their rival should it be necessary. It's not a great way to win money, but I've got to say the safest play is to take the Rays on the runline and give yourself the possibility of winning on a one-run loss.
STOP LOSING TODAY! START WINNING WITH DOC'S TEAM OF PROFESSIONALS! GET A FREE NO STRINGS ATTACHED $60 FOR THIS WEEKEND'S GAMES!