2018 First Data 500 Betting Preview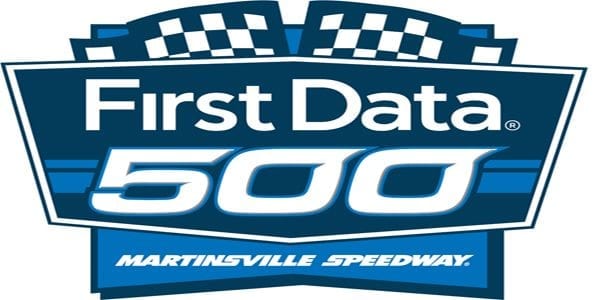 First Data 500
Date: Sunday October 28, 2018
Track: Martinsville Speedway
Time: 2:30 pm ET
TV: NBCSN
Bet your First Data 500 picks at a sportsbook that offers a 100% Bonus up to $500 free.
What We Learned From Last Week
Unfortunately, top pick Kevin Harvick managed to knock himself out of contention with a pit road penalty last weekend at Kansas Speedway. He gave it a heck of a run, though, leading over 70 laps. The one who took charge? Well, that was none other than Chase Elliott. Elliott is coming up strong here at the end of the season, bringing home his second win in only 3 weeks. For Elliott, it's all about not becoming complacent. While he had a stellar year last year, he was unable to seal the deal. This year, the team seems more focused each and every week on building a solid car and really understanding what they're bringing to the track, with Chase focusing on how to drive each and every track. It's working out well, as the drivers closed out the second round of the Chase.
As the drivers head into a new round this weekend, the contenders were knocked down to just eight drivers. Kyle Larson fell victim to the round, now out of contention for the championship. While it was disappointing, he certainly put in a solid effort, driving his way to a very respectable third place finish at Kansas. Kevin Harvick locked himself in after taking the stage points at Kansas, while Elliott already had a spot because of his previous win. Aric Almirola was the only other driver to take a win in the last round, locking himself into the top eight. The other drivers still in contention include Joey Logano, Kyle Busch, Martin Truex Jr., Clint Bowyer, and Kurt Busch. Think about that for a minute. All four SHR drivers are still in contention. That speaks volumes for where this entire organization is at. This is where the other teams need to be getting their advice from. Those guys have something figured out in every department from the drivers to the equipment.
Where Are We Headed This Week?
This weekend, the drivers are headed to one of the best tracks on the circuit. If you've ever read anything I've written, you'll know I'm partial to Martinsville. This is just a fan type of track. Short tracks are something special, and Martinsville is the shortest track we have on the circuit. The fans get up close and personal, and the drivers have some serious battles on the track. This track is affectionately known as the "paperclip" because of its sharp corners and short straights. The front stretch and backstretch alike are only 800 feet. That's pretty crazy. These drivers use their equipment to the max at this track, especially those tires and brakes. They run into the corners with a lot of speed and heat those brakes up going into turns one and three. Coming back out of two and four, the drivers are hard on the gas. With the lack of banking, the tires take a beating as well. The turns hold only 12 degrees of banking, and the straights are completely flat. You can imagine turning into those corners is going to create some significant wear and tear. Goodyear has done its share of tire testing here.
Potential Winners and Odds Heading into Martinsville
When considering winners here, we have to take into consideration the drivers who seem to have the short tracks figured out. Short tracks are a different breed. The irony is that most drivers come up the ranks driving on short tracks, but at this level, few truly excel. It's just a rough and tumble type of track where the driver has to take care of his car and constantly be listening to his spotter to make sure that there are no cars in his way. Lap traffic is quite the issue at these places and can oftentimes cost someone a race. That's where experience comes in. There are a handful of drivers to pick from when it comes to Martinsville. Those drivers happen to be the ones locked into the next round of the Chase. The driver that everyone will be chasing this weekend is going to be Kyle Busch, currently running with 11/4 odds, far better than his nearest competitor of Truex Jr., who stands at 32/5. This guy has Martinsville figured out. He's got the perfect balance of aggressive yet defensive driving when it comes to getting around a short track. If he can manage to keep himself out of trouble, Busch will likely be seeing the checkers once again at this track. He will have plenty of competition from other guys like Martin Truex Jr. and Clint Bowyer, but I think that Busch will prevail. Here are your most likely winners this weekend heading into Martinsville:
My Pick to Win: Kyle Busch (11/4)
Middle of the Road Pick: Clint Bowyer (32/5)
Dark Horse Prediction: William Byron (300/1)
William Byron has only one start here, but he was a top 20 driver. That's a hard thing to manage on your first run here, so look for him to better his performance this weekend. Despite his crazy odds, Byron is just learning and doesn't have the experience here to quantify great stats really. He deserves a shot, plus you'll cash in pretty big if he does pull it off with those odds! Clint Bowyer is nothing to sneeze at when it comes to Martinsville. He's got a 12.8 average finish here since 2016 and won the spring race. Kyle Busch's average finish since 2016 is 2.2. Let that marinate. He's led 837 laps. That's over 700 more than Brad Keselowski, who's the next best average finisher since 2016. There's going to be quite the competition as these guys head into Martinsville this weekend. There are only a few races left before the champion is crowned, so every single point matters, and the wins are even more important.
Get down on NASCAR races at a sportsbook that offers the best fit for your wagering style - Sportsbooks rated by category.
Current Driver Standings
Here are your current top 8 after last week's race:
1. Kyle Busch
2. Kevin Harvick
3. Martin Truex Jr.
4. Chase Elliott
5. Clint Bowyer
6. Joey Logano
7. Kurt Busch
8. Aric Almirola
I think that those bottom two drivers are going to have a rough weekend. The remaining six should fare well, but it's going to be a no holds bar type of race. Short tracks can get dirty really fast. Drivers tend to lose their patience very quickly, and cars start to get torn up, especially when we're talking about our shortest track on the circuit. These guys are going to be fighting tooth and nail for every position, every stage win, and of course the overall win. Stay tuned for a great weekend of short track racing at Martinsville Speedway!
<div class="widget105"><!-- [et_pb_line_break_holder] --><h4 class="parlays">Best Sportsbooks for Parlays</h4><!-- [et_pb_line_break_holder] --><!-- [et_pb_line_break_holder] --><table id="parlay"><!-- [et_pb_line_break_holder] --> <tr><!-- [et_pb_line_break_holder] --> <th><span class="team"></span></th><!-- [et_pb_line_break_holder] --> <th>2 Team Parlay</th><!-- [et_pb_line_break_holder] --> <th>3 Team Parlay</th><!-- [et_pb_line_break_holder] --> <th>4 Team Parlay</th><!-- [et_pb_line_break_holder] --> </tr><!-- [et_pb_line_break_holder] --> <tr><!-- [et_pb_line_break_holder] --> <td><a href="https://www.predictem.com/out/SportbetP"><img src="https://www.predictem.com/wp-content/uploads/2018/06/sportbet-sm.png"></a></td><!-- [et_pb_line_break_holder] --> <td>2.74 to 1</td><!-- [et_pb_line_break_holder] --> <td>6.24 to 1</td><!-- [et_pb_line_break_holder] --> <td>13 to 1</td><!-- [et_pb_line_break_holder] --> </tr><!-- [et_pb_line_break_holder] --> <tr><!-- [et_pb_line_break_holder] --> <td><a href="https://www.predictem.com/out/BovadaP"><img src="https://www.predictem.com/wp-content/uploads/2018/06/bovada_sm.png"></a></td><!-- [et_pb_line_break_holder] --> <td>2.64 to 1</td><!-- [et_pb_line_break_holder] --> <td>6 to 1</td><!-- [et_pb_line_break_holder] --> <td>12.3 to 1</td><!-- [et_pb_line_break_holder] --> </tr><!-- [et_pb_line_break_holder] --> <tr><!-- [et_pb_line_break_holder] --> <td><a href="https://www.predictem.com/out/MybookieP"><img src="https://www.predictem.com/wp-content/uploads/2018/06/mybookie-sm.png"></a></td><!-- [et_pb_line_break_holder] --> <td>2.64 to 1</td><!-- [et_pb_line_break_holder] --> <td>6 to 1</td><!-- [et_pb_line_break_holder] --> <td>12 to 1</td><!-- [et_pb_line_break_holder] --> </tr><!-- [et_pb_line_break_holder] --></table><!-- [et_pb_line_break_holder] --><div class="widget-footer"><a href="https://www.predictem.com/best-sportsbooks/parlays-odds/">See all Sportsbook Parlays</a></div><!-- [et_pb_line_break_holder] --></div><!-- [et_pb_line_break_holder] --><!-- [et_pb_line_break_holder] --><!-- [et_pb_line_break_holder] --><style><!-- [et_pb_line_break_holder] --> #parlay {border-collapse: collapse;<!-- [et_pb_line_break_holder] --> width: 100%; border: 0px;<!-- [et_pb_line_break_holder] --> font-size: 14px!important;}<!-- [et_pb_line_break_holder] --> #parlay td, #parlay th {<!-- [et_pb_line_break_holder] --> border: 0px;<!-- [et_pb_line_break_holder] --> padding: 8px;<!-- [et_pb_line_break_holder] --> text-align: left;}<!-- [et_pb_line_break_holder] --> #parlay th {<!-- [et_pb_line_break_holder] --> padding-top: 5px;<!-- [et_pb_line_break_holder] --> padding-bottom: 5px;<!-- [et_pb_line_break_holder] --> font-weight: bold;<!-- [et_pb_line_break_holder] --> line-height: 14px;<!-- [et_pb_line_break_holder] --> text-align: center;<!-- [et_pb_line_break_holder] --> color: #000;}<!-- [et_pb_line_break_holder] --> #parlay tr {border-bottom: 1px solid #edeef0;}<!-- [et_pb_line_break_holder] --> .team {font-size: 16px;}<!-- [et_pb_line_break_holder] --></style>