2020 Super Start Batteries 400 Predictions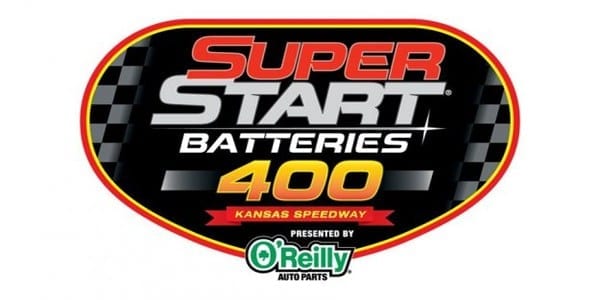 Race: 2020 Super Start Batteries 400
Date: Thursday, July 23, 2020
Track: Kansas Speedway
Time: 7:30pm ET
Channel: NBCSN
What Did We Learn From Last Weekend?
Sunday's race turned into quite the disappointment for driver Ryan Blaney. For someone who led a total of 150 laps and swept the first two stages, it seemed evident that he would be the one to beat. Unfortunately, Quinn Hoff wrecked trying to enter pit road, causing a caution. A good portion of the field had already pitted shortly before under green. That led to a considerable loss in track position to the RCR teams of Austin Dillon and Tyler Reddick. Those two guys were able to pit under caution and take the front row, leaving Dillon as our winner at Texas. Teammate Tyler Reddick came in a career-best second place. Penske driver Joey Logano came in 3rd place, followed by Kyle Busch and Kevin Harvick to round out the top 5 spots. Erik Jones, Ryan Blaney, Kurt Busch, Brad Keselowski, and Aric Almirola finished out the top 10.
Honestly, I am happy for Dillon, but his comment about "not bad for a silver spoon kid" rubbed me the wrong way. I know it was a reference to a comment Alex Bowman made a while back, but taking a win like this is akin to a rain-shortened race. It wasn't talent or skill or strategy to got you to the front. It was a whole bunch of luck. A lot of times, luck is exactly what you need in NASCAR, but Dillon's attitude just bugs me. Reddick was much more grateful, even though slightly disappointed. He referenced the luck that gave him the track position he needed, leading him to his best Cup finish. Reddick is a solid driver. In his rookie year, he's performed better overall than Dillon. While he still needs to solidify his spot in the Chase, he is making strides each and every week and doing so consistently week in and week out.
Where Are We Headed This Week?
This week, the drivers and teams are headed to Kansas Speedway for the 2020 Super Start Batteries 400. It's another intermediate track that is going to show us how vital track position is. We're racing here at night, so track temperatures will be significantly lower than what we've seen this season so far, meaning better grip overall. This track is a 1.5-mile asphalt tri-oval with progressive 17-20 degree banking through the turns, 9-11 progressive banking in the front stretch, and 5 degrees of banking on the backstretch. Kansas typically shows us the importance of tires on an intermediate track. With the progressive banking and the tri-oval configuration, it's a touch different than some of the other tracks. Drivers will have to stay on their toes when it comes to strategy on pit road. Crew chiefs will earn their money this weekend with the calls they make also. It's going to be important to pay attention to who takes four and who takes two tires. If we can avoid a weird pit stop strategy thanks to an untimely caution, the race will be won on pit road Thursday night.
Odds And Value Picks
That said, there are quite a few options in terms of winners here, but my instinct says that Harvick and Truex Jr. are the ones to beat. Harvick is the epitome of consistency. He's been running very well and rarely comes away with anything worse than a top 5 spot. Truex, on the other hand, has struggled with the handling in his cars this year. They are able to make adjustments through the race and get him to the front, but he has fought each and every race for the position he ends up in. With a 19th place finish at Texas, I'm struggling to make him the winner this weekend. He tends to surprise me, though. He will have a bad week and then come out on top the following week. Let's take a look at your potential winners heading into Kansas:
Favorite: Martin Truex Jr. (+600). Bet YOUR Kansas picks for FREE this week by taking advantage of a 50% real cash bonus at Bovada Sportsbook! Simply deposit $100 and they'll give you an extra $50 for free! Deposit $500 and get $250 free!
Midrange Odds: Ryan Blaney (+800)
Dark Horse: Tyler Reddick (+3300)
Sorry for the repeat of midrange and dark horse, but those guys are coming on strong. Tyler Reddick is coming off a 2nd place finish at Texas. With the way that he's been running this whole season, he should absolutely be on your radar each and every week. With his odds sitting at +3300, you're likely to have a good payday on the day he wins, and that could honestly be any day now. He's never won here, and he's never run in the Cup series, but out of three starts in Xfinity, he's managed one pole and an average finishing position of 3rd. That's not too shabby. When it comes to Ryan Blaney, well, he's been on a long road of bad luck. Interestingly enough, Blaney has some pretty rough finishes here. To be honest, he's been I the 20s or 30s more times than I'd like to see. BUT, he's also managed to overcome a lot of those stats and finishes this year alone. Something is clicking, and I expect to see a much stronger finish and even a berth for the win if he can stay out of trouble and not get caught on an unlucky caution. They will all be chasing Truex, though. Although he's had an up or down year here, Truex has won 2 of the last six races here. He's got Kansas figured out pretty well, and I'll expect that he's going to show us here on Thursday night. He's got some catching up to do in the points. With Harvick 91 points over second-place Blaney, I guess they all do. Let's take a peek at the current standings heading into Kansas:
NASCAR Standings
Kevin Harvick (+400)
Ryan Blaney (+800)
Brad Keselowski (+800)
Joey Logano (+1000)
Chase Elliott (+600)
Denny Hamlin (+650)
Martin Truex Jr. (+600)
Aric Almirola (+1200)
Kurt Busch (+2500)
Kyle Busch (+650)
Alex Bowman (+2500)
Matt DiBenedetto (+5000)
Clint Bowyer (+5000)
Austin Dillon (+6600)
Jimmie Johnson (+2800)
William Byron (+3300)
Reddick is right on the verge. He's sitting in 17th, 12 points behind Byron. Byron fell a couple of spots this weekend and swapped positions with Austin Dillon. There are a total of 10 drivers, including Dillon, that have secured there spot for the playoffs. That leaves only six remaining spots and only eight races remaining. Points should really start to be a focus for a lot of these drivers sitting below the 9th position at this point. Without a win, there's no guarantee. We're also seeing quite a few dark horse drivers racing to the win or to some very good finishing spots. The rookie group is coming into their own and showing the talent that they bring. Kansas should be no different. Stay tuned for a great Thursday night of racing at Kansas Speedway! Want more bonus dollars? You can get a 100% REAL CASH bonus on your first deposit of $100 to $300 at MyBookie!