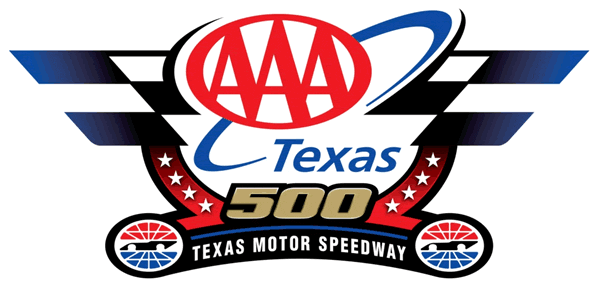 Race: AAA 500
Date: Sunday November 3, 2019
Track: Texas Motor Speedway
Time: 3pm ET
Channel: NBCSN
What Did We Learn From Last Weekend?
Welp, Denny Hamlin managed to make headlines. I don't think that's how he intended to do it, though. Ultimately, it was Martin Truex Jr. that managed to take the checkers at Martinsville after an abundance of cautions. Although Denny Hamlin won the pole, it just wasn't enough. Truex won in dominating fashion, earning him a bid in the championship race. He led a total of 464 of the 500 laps. It was pretty impressive for someone who actually has never won a race here. In fact, he led the most laps in a race that a driver won since Kyle Petty did back in 1992. Oh how long ago that now seems! One of the biggest favorites for Sunday's race struggled throughout the day and just couldn't get a decent run put together. Kyle Busch came away with an 18th place finish, not something that he wanted to happen. A couple of non-playoff drivers took second and third. William Byron and Brad Keselowski, respectively, both had very good days. Hamlin and Ryan Blaney, both Chase drivers, rounded out the top five. Chase Elliott, who already started at the back of the field for an engine change, suffered a catastrophic failure when his axle apparently snapped when he pulled out of his pit stall after a routine stop. That puts him in a must win situation as he ended up finishing 36th. He's running on a wing and a prayer in these last 2 races before the stage is over.
Denny Hamlin and Joey Logano were really the story of the day. They even caught Truex's attention in victory lane. During his interview, he exclaimed, "Oh look! A fight!". Logano was unhappy with an on-track incident that caused him a cut tire and what he thought could've been a win. He described Hamlin as coming off the corner like no one was on his outside. In Joey's defense, Hamlin does tend to have a major disregard for other cars around him. Regardless, Logano and Hamlin appeared to be having a seemingly civil conversation. Then, Logano did what Logano does. He flagrantly pushed Hamlin's shoulder walking away and then crew members got involved and the rest is history. Fists were thrown, Hamlin ended up on his back, and NASCAR called Logano to the hauler. Quite frankly, it's another one of those rules that NASCAR made that they don't follow. Boys have at it, but don't be boys that act like boys. I think NASCAR is a little too quick to call people to the hauler instead of letting them work out their differences in their own. Tempers fly, as can be expected on short tracks. Let them figure it out on their own. You want to penalize someone? Penalize EVERYONE involved. Shoot. If Hamlin hadn't touched Logano on the track, there wouldn't even had been a conversation leading to an altercation. May as well penalize Hamlin too, right?
Where Are We Headed This Weekend?
If you can catch my drift, you can see that I'm not thrilled with the way that NASCAR politically chooses to address things. They need to make it black and white or leave it alone. They pick and choose their battles and it's always boiling down to something pretty dumb at the end of the day. We'll have to wait and see if they can manage to pull any stunts as they head to Texas this weekend. This weekend will be a good indicator for Homestead, as this track is the most similar to the championship track. This track is a 1.5-mile asphalt oval. It has 20 degrees of banking through turns 1 and 2 and 24 degrees of banking through turns 3 and 4. It's a pretty cookie cutter intermediate track, and that means that track position is everything. Getting up front is the tricky part, but once there, the drivers should be able to maintain position relatively easily as long as their cars aren't complete junk. The drivers who qualify well should be the ones that perform the best. Those left in the back of the field to start will have a much harder time making up that position. Also, we tend to have longer green flag runs here, despite the stages, and that means that tires are going to play a role as well depending on how long those runs go.
Potential Winners & Odds
When it comes to picking a winner here, I think that we are going to see some of the tempers from Martinsville roll on over to Texas. There are several drivers who need a very good finish still, if not a win. Chase Elliott, as I mentioned before, has really got to win to move on. Historically, we have those guys that do well on the intermediate tracks including Joey Logano, Kevin Harvick, and Kyle Busch. Busch would like nothing more than a little redemption by winning this weekend, but I think that he's going to be cut short by some seriously stiff competition. I think that Logano and Harvick are going to be the biggest names to watch. Although Logano doesn't have a win here, he's coming into Texas with 4 top 3 finishes in his last 7 starts. That's not too bad. I also believe that he will have some fight left in him after his real fight with Hamlin at Martinsville. Logano never likes feeling like a win was taken from him. Typically that means that he's coming for someone. Whoever that may be, y'all better watch out! Let's take a look at your potential winners heading into Texas this weekend:
Favorite:
Kevin Harvick (6-1)
Middle of the Road:
Chase Elliott (15-2)
Dark Horse:
William Byron (25-1)
Byron had a strong finish at Martinsville. He didn't luck into it either. This kid is coming into his own. His spring race here rewarded him with a 6th place finish. He has an additional top ten finish previously and has only run a total of 3 races at Texas to begin with. On top of his 6th place finish in March, he also led 15 laps in that race. This is a solid track for him, and he should have some confidence and momentum heading into this race after his excellent Martinsville run. At 25-1 opening odds, I think the momentum from Martinsville could very well propel him into a potential win this weekend, and a very nice payout for those that stand behind him. With 15-2 opening odds, Chase Elliott is not looking too shabby either. However, Elliott, as I've said multiple times over, needs to win to remain relevant. He essentially will not move forward if he doesn't come away with a win this weekend. What's on his side coming into Texas you might ask? Well, other than a whole lot of knowing he can't not win, Elliott isn't terrible here. I wish I had better news, but I think that his need to win is going to propel him further than his previous Texas stats will. He's finished no worse than 13th but no better than 4th. It's going to be a challenge, but Elliott just might be that driver that can capitalize on the pressure. Finally, we have Kevin Harvick. While not the all out favorite heading into the weekend, Harvick boasts 2 wins and three second place finishes in his last 10 starts at Texas. In fact, he's won this particular race for the last two years. He's definitely going to try and make it 3 so he doesn't have to stress with only 1 race remaining after Texas before the teams head to Homestead. Let's take a look at where the driver's stand moving on to Texas this weekend: (Odds provided by MyBookie)
Martin Truex Jr. (5-1)
Denny Hamlin (6-1)
Kyle Busch (11-2)
Joey Logano (8-1)
Kevin Harvick (6-1)
Ryan Blaney (10-1)
Kyle Larson (10-1)
Chase Elliott (15-2)
Drivers 5 through 8 are below the cutoff line. There will be only four drivers heading to Homestead in contention for the championship trophy. Elliott is 44 points behind Logano. That's darn near impossible to fix without an all out win. Blaney and Harvick are really the only 2 below that cutoff that are likely to bump anyone from the top 4 spots based solely on points. Texas is going to be a bit of a fiery race for an intermediate track if I have to guess. The drivers have a lot riding on it. Stay tuned for this weekend's battle at Texas Motor Speedway!