Ambetter Health 400 Race Picks & Analysis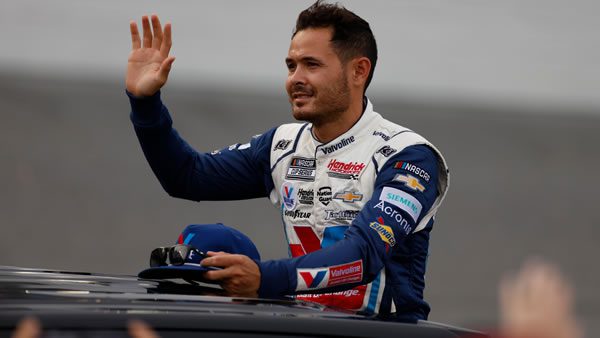 Race: Ambetter Health 400
Date: Sunday, March 19, 2023
Track: Atlanta Motor Speedway
Time: 3 pm ET
Channel: FOX
What Did We Learn From Last Weekend?
Want to know who's about to be in trouble with NASCAR? Denny Hamlin. Yes, the driver of the #11 Gibbs car needs to learn when to keep his mouth shut. Apparently, being one of the most fined drivers in all of NASCAR hasn't taught him anything. The issues between him and Ross Chastain are well publicized, but honestly, Hamlin needs to learn to quit whining. The two drivers were racing hard and getting into each other at a couple of tracks already this year. No harm, no foul. The racing was hard, but it was clean racing. No one was spun out. No one had any catastrophes, but Denny just couldn't handle the fact that Chastain races like a real driver. He pushes the limits and does everything he can to make moves and move guys that are in the way. Isn't that the entire point of stock car racing? Or is Chastain supposed to bow down to the holy Hamlin because he's been in the sport longer? Maybe I missed the memo, but Hamlin needs to step down off his pedestal and remember that he isn't immune to being in the way. Lo and behold, he essentially admitted to taking out Chastain as a move of retaliation during Sunday's race at Phoenix. That's very well known to be a no-no in NASCAR land. There is no retaliation. All he really had to say was it was an accident, but he owned up to his stupidity by proclaiming retaliation.
Stupid is as stupid does, and Denny gave us our weekly dose. As far as I'm concerned, Chastain drives hard and drives without walking on eggshells around the "veterans" of the sport. That's a huge reason for his breakout success, in my opinion. We need more Chastains in NASCAR. We need guys not afraid to take risks or afraid to move guys out of their way. Chastain is a breath of fresh air. That said, his finish reflects the poor sportsmanship of Hamlin. The beauty of any of Hamlin's retaliation resides in the fact that he can't manage to retaliate without also taking himself out. Hamlin finished a whopping 23rd, followed by Chastain in 24th. For those wondering about the win, well, William Byron capitalized on late-race cautions once again, allowing him to take two tires to the checkered flag. Kevin Harvick was very disappointed after a four-tire call ruined his chances at a win when all was said and done. Kyle Larson looked to be in prime form, leading a total of 201 laps, but his teammate surged ahead in the last restart, leaving him disappointed once again. Ryan Blaney ended up taking 2nd, followed by Tyler Reddick, Kyle Larson, and Kevin Harvick. Christopher Bell, Chase Briscoe, Kyle Busch, Alex Bowman, and Josh Berry rounded out the top 10 spots.
Where Are We Headed This Weekend?
This weekend, the drivers and teams are headed to Atlanta Motor Speedway. Different from the short track style of Phoenix, Atlanta boasts a 1.540-mile quad-oval with 28 degrees of banking in the turns and 5 degrees on the straights. The idea of this track revamp was to create closer racing across the track. Last year, we saw a plethora of tire issues, which will likely be a repeat this year. I believe that track position is going to be critical here. Like we've seen in the last two races, with overtime being how the race is won, track position is absolutely the most important factor. I think if we see a repeat of the last couple of races when we get down to the end, we will likely see a change of strategy for many of the teams. Kevin Harvick will likely be among them. Although Harvick was disappointed, he agreed he likely would've made the same call for four tires. That said, four tires doesn't seem to be the way to go, with just a couple of laps remaining. Atlanta is going to give us more speed than Phoenix, but I think that we are going to see more side by side racing. I'm hoping we're going to have some longer green flag runs to see just how the tires fare. I'm curious if we'll see the late race restart as we have in the past couple of races. It seems like some of these cautions are sometimes a little manufactured by NASCAR if the lead gets a little too stretched out. Whether that happens this weekend remains to be seen.
Odds and Value Picks
When it comes to winners here at Atlanta, many of the same players from Phoenix and Vegas will likely come to play. Although Phoenix is a bit of a weird configuration, many of the guys that excel there are also good on these intermediates. Since 2020, the driver with the best average finish is actually Ryan Blaney. He's been a bit off the radar lately, but with a runner-up finish at Phoenix, this is going to be a great challenge to see if he can get back in prime form. With 4 top 5 finishes in the last five races, including a win, Blaney is going to be one to watch. Other notably strong drivers at Atlanta include Truex Jr., Chastain, and Kevin Harvick. Harvick has a recent win at this track, but do you know who else also has a win here? William Byron. That's right. The guy who's won the last two races in a row is coming to a place with a recent win. I'm not sure if he can make it 3 in a row, as luck was very much on his side in the closing laps. That said, let's take a look at your potential winners heading into Atlanta with odds by Bovada:
Winner: Kyle Larson +900
Mid-Range Pick: Ryan Blaney +1200
Dark Horse: Josh Berry +3000
Hear me out on the Josh Berry situation. So a lot of folks are doubting him and his abilities, but this kid came into Phoenix always a long shot, but he pulled out a top-10 finish. Hendrick doesn't take driver picks lightly. Berry has some true talent. Now, he is coming into this race, probably reminiscing about a pretty gnarly crash from the Xfinity series in 2021. Clearly, he's looking to have a clean slate as he tackles a Cup Series race at the same location. Coming off a top-10 finish should really give him some motivation. I'm also going on the premise that the #9 car won at Atlanta last year with Chase Elliott. That means that the team is going to put together a winning car and strategy. It's up to Berry to do the rest. Ryan Blaney is self-explanatory with his stats at this place and having the best average finish. He has some work to do and hasn't been nearly as dominant as we'd probably expect. This is the track where he can change that. He will definitely have to battle Kyle Larson, though. With so many disappointments in late-race situations, Larson is looking for the win. He's got a good record at Atlanta and is always a favorite for the outright win. Look for the guys to be chasing him at the end. He will also be trying to beat out his teammate, William Byron, so he can gain some valuable wins and lock himself into the Playoffs. Let's see where everyone stands after Phoenix:
William Byron
Kyle Busch
Ricky Stenhouse Jr.
Alex Bowman
Kevin Harvick
Ross Chastain
Kyle Larson
Christopher Bell
Denny Hamlin
Ryan Blaney
Martin Truex Jr.
Daniel Suarez
Joey Logano
Brad Keselowski
Chris Buescher
Bubba Wallace
Wallace is hanging on there on the bubble. He had a 14th-place finish at Phoenix and will look to add to that momentum this week. He is going to have to work towards some stage wins to gain those valuable points if he wants to have any hopes of staying in the running towards the end of the summer. Kyle Busch is running up there in 2nd. Something is clearly clicking with his new RCR family. He seems renewed and is taking every chance to race hard and go for the win. William Byron is just on fire, taking full advantage of strategy when he sees the door open. Teammates Alex Bowman and Kyle Larson are also doing a great job in maintaining their positions in the top 16. Chase Elliott is the odd man out in the Hendrick garage, unfortunately, due to his snowboarding accident that has him indefinitely sidelined. We'll have to see if his fill-in, Josh Berry, can pull out another strong finish this time around. Stay tuned for a great afternoon of racing at Atlanta Motor Speedway! Bet your Atlanta picks live-in-progress at the web's best NASCAR betting site: Bovada Sportsbook!