Big Machine Vodka 400 at the Brickyard Predictions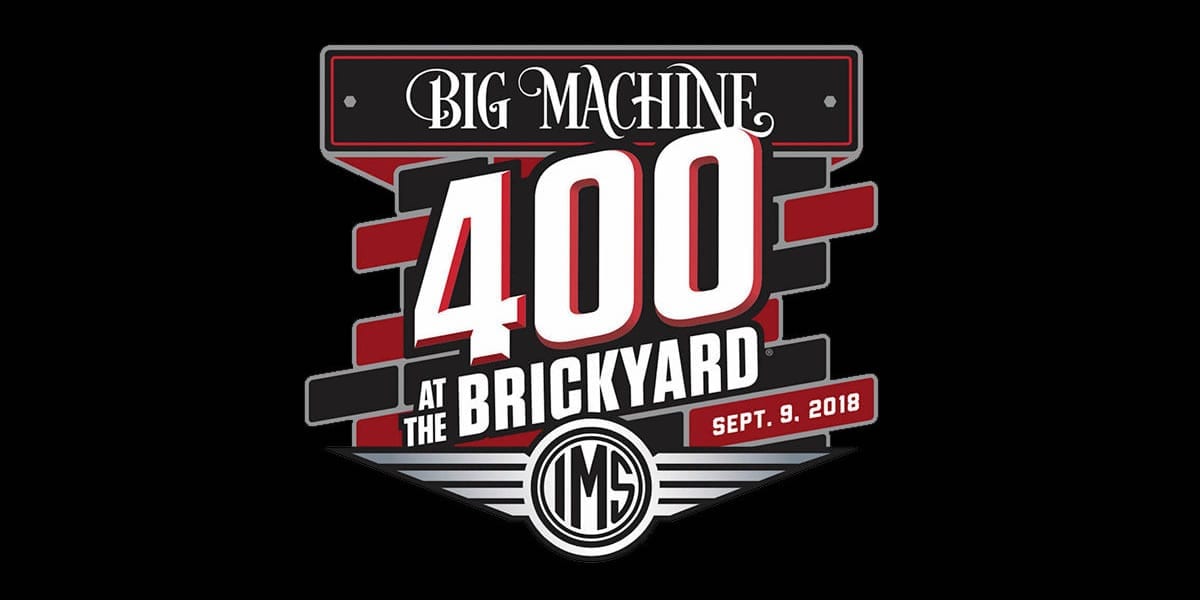 Race: Big Machine Vodka 400 at the Brickyard
Date: Sunday September 9, 2018
Track: Indianapolis Motor Speedway
Time: 2 pm ET
TV: NBCSN
Bet your Big Machine Vodka 400 at a sportsbook that offers new players the best bang for your buck - Top Rated Deposit Bonuses
Darlington was very kind to the Penske teams after a few decades worth of shunning them from the winner's circle. Brad Keselowski took the checkers in Sunday's race, while also taking the win on Saturday in the Xfinity Series. Being that Keselowski has never won at Darlington, it was evident that this was a very special win for him. It's also a tough track to race at, which he acknowledged. Teammate Joey Logano stole second place from Kyle Larson, leaving Larson, Kevin Harvick, and Chase Elliott rounding out the top 5 spots. Kurt Busch, Kyle Busch, Erik Jones, Jamie McMurray, and Denny Hamlin finished out the top ten. This seems to be a solid string of runs for the Penske guys. Both Logano and Keselowski have been coming on strong in the last couple of weeks, which is exactly what they needed to do. Brad finally clinched his spot in the Chase just in the nick of time!
There are still a lot of drivers who haven't clinched their spots, and they are in for a rude awakening come this weekend. Right now, 14 drivers have secured positions already. Those drivers include Harvick, Kyle Busch, Truex, Bowyer, Keselowski, Logano, Elliott, Kurt Busch, Erik Jones, Austin Dillon, Ryan Blaney, Kyle Larson, Denny Hamlin, and Aric Almirola. As it stands, Jimmie Johnson and Alex Bowman are the bubble drivers in positions 15 and 16 heading into the weekend. Of course, a win would be ideal and push these guys into the playoffs with no problem. But the likelihood that they will pull off a miraculous win this late in the season is questionable at best. That's not to say that it can't be done, but Johnson is the driver with likely the best chance of making that happen. The only other drivers that are even within points range to make it in after the weekend are Ricky Stenhouse Jr., Ryan Newman, Paul Menard (long shot), or Daniel Suarez (very long shot). Other than that, anyone outside needs to win to get their spot.
This weekend, the drivers are heading to their final race before the Chase commences. This is the last chance to get into the Chase, with even drivers like Jimmie Johnson still on the bubble. Indy is quite the place to fight that fight. This race used to be Richmond, which was quite an exciting thing to watch being that it's a short track and all. But Indy has a heck of a reputation for good racing in its own right. The history within the walls of this place is untouchable. It will most certainly be an awesome race as these drivers give it their all to try and cross that Chase threshold. It's one of those races where drivers will have to determine if it's going to be "risk it all for a win" or be conservative and rely solely on getting in on points. Either way, the drivers are going to have some serious variables to contend with in the name of tires and track position. I've seen drivers like Kyle Busch pull seconds ahead of the rest of the pack with ease. It's not hard for the leaders to lap and leave the rest in their dust. That being said, tires are a hot commodity here, so look for the drivers to take care of them and switch out often.
If we consider our winners, we have a little bit of a crossroads. It's that thought process again of who's really going to go for it. Does Jimmie Johnson, for example, want to risk it all for a win and potentially lose his Chase spot on points if he wrecks? Or will he stay conservative and forgo the potential win? It's going to be an exciting race from that aspect. I think that the real driver to look at will be Kyle Busch, though. His stats here are impressive, to say the least. He's won twice and has finished runner-up or better in 4 of his last 6 Indy races. With the way that his season is going this year, it's tough to count him out of victory lane this weekend. There's going to be some serious battling going on for this win, simply because of the track and the nostalgia that surrounds it. I think that Busch's biggest potential fight is going to come from Joey Logano. He's been getting better and better over the last few weeks as I mentioned, and Indy is a great place for the Penske squad. Let's take a look at all of your potential winners heading into Sunday's race:
My Pick to Win: Kyle Busch
Middle of the Road Pick: Kyle Larson
Dark Horse Prediction: Kasey Kahne
Kasey Kahne hasn't hit on anything this year, maybe why he's not returning to NASCAR next year. Regardless, if he's going to do anything before the season closes, I would anticipate it being at this track. Shockingly, he's the defending winner here. Maybe this is a turning point to close out his career strongly. We'll have to wait and see. As for Kyle Larson, he's managed top 10 finishes in 3 of his 4 starts in the Monster Energy Series. Overall, Larson is doing consistently well on the intermediate tracks. He's definitely one to watch. While his spot in the Chase is clinched, we have to wait and see what this race will bring us and the rest of the drivers.
Here are your current top 16 after last week's race:
1. Kyle Busch
2. Kevin Harvick
3. Martin Truex Jr.
4. Kurt Busch
5. Joey Logano
6. Brad Keselowski
7. Kyle Larson
8. Clint Bowyer
9. Ryan Blaney
10. Denny Hamlin
11. Chase Elliott
12. Aric Almirola
13. Erik Jones
14. Jimmie Johnson
15. Alex Bowman
16. Ricky Stenhouse Jr.
This weekend is sure to be filled with some great racing. Not only are the drivers racing at Indy, but they are racing for their last chance at the playoffs. Stay tuned for some epic moves this weekend as they battle it out for the Chase!