Blue-Emu Maximum Pain Relief 400 Race Analysis & Picks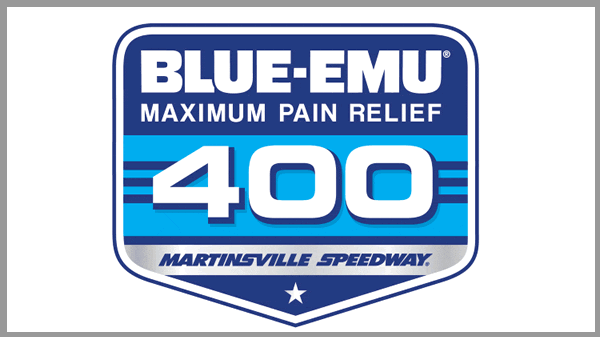 Race: Blue-Emu Maximum Pain Relief 400
Date: Saturday, April 9, 2022
Track: Martinsville Speedway
Time: 7:30pm ET
Channel: FS1
What Did We Learn From Last Weekend?
Based on his year-to-date performance, how the car came off the trailer, and the majority of the race, I'm honestly quite surprised at Denny Hamlin's win at Richmond. Some major adjustments happened throughout the race, along with some strategic calls from pit road to get Denny Hamlin the victory. He was able to chase down William Byron in the closing laps due to having fresher tires. We saw those fresh tires definitely play a part throughout the race. In fact, Hamlin's tires were 43 laps better than Byron's. Once a driver gets caught with older tires, he will be passed. That's undeniable at a track like this. I don't know that Byron could've done anything different late in the race to make a difference. It gets to the point that late when you have to commit to the strategy you choose. For Byron, it's a learning experience. Sometimes, it's just luck or lack thereof. That's how it plays out along the way and all part of racing.
Speaking of better tires and pit strategy, it was the first weekend of a different pit stop pattern for the JGR cars. Think about the typical pit stop. What is the task that always takes the longest? If you answered fueling the car, you'd be correct. While technology has made fueling easier throughout the years, it's rarely made it much faster overall. You can only force fuel to move so fast. That said, JGR took it upon themselves to reinvent the strategy behind fueling. What we always saw was a brief pause in fueling as the crew member pulled the van out to allow the tire changed to get to the rear tire. To eliminate that pause in fueling, the tire changers are now moving around the front of the car to allow for a continual flow of fuel. Brilliant? Maybe, maybe not. Worth a shot? Absolutely. It definitely didn't hurt, seeing as a JGR team was the one back in victory lane, winning over 2nd place Kevin Harvick by a little over half a second. Overall, that strategic change in pit stop patterns can gain a team anywhere from three to seven-tenths of a second when executed flawlessly. If you know anything about NASCAR, you know that those tenths of seconds make or break a day for these drivers more often than not. It'll be interesting to watch and see how many teams also convert to that strategy or even tweak it and make it their own. Without risk, there is no reward. With few options to outsmart your opponents these days with all of the rules, I think JGR made a great move here.
Where Are We Headed This Weekend?
It'll be a big deal as the drivers continue their short track momentum to another Virginia track. This weekend, the drivers and teams are heading just a few hours west to Martinsville. This is the smallest track on the circuit and often one of the most eventful because of its configuration. This asphalt and concrete oval sits at just 0.526 miles. The turns have 12 degrees of banking, but the straights are 100% flat with zero banking. This makes for a demanding driver's track. They have to drive these cars into and out of the turns with little room for error. There is no momentum due to the flatness of the track. Brake wear is significant, with rotors overheating a common theme. Few drivers leave this track without a donut on their door or quite a few dints and dings across their quarter panels. There will be a lot of cars turning around throughout the day. I like Martinsville a lot and think that it encompasses the roots of stock car racing combined with dirt track styling. Affectionately known as the paper clip, this place gives no mercy and is a tough one to navigate for a lot of the young guns.
Odds and Value Picks
That said, with the way that the current group of rookie and young drivers are racing, I'm not so sure that they won't throw a little wrench into the plans of the veteran drivers this weekend. It will still be challenging, though, especially for guys like Ross Chastain, who haven't had the best finishes at this track in the past. Another key factor this weekend will be the fact that this is a night race and shorter than years past at only 400 laps instead of 500. With the cooler temps, I think we're going to see a lot of cars not set up quite as they should be. This race through a lot of teams for a loop last year as well. The night will bring a cooler track, tighter race cars, and not so much of a focus on newer tires as we saw at Richmond. The drivers that did well at Richmond should also carry that skill into this race, but let's not forget how different the setups are going to be. Let's take a look at your potential winners heading into Martinsville on Saturday:
Favorite: Ryan Blaney +900
Mid-Range Pick: Kyle Busch +900
Dark Horse: Kurt Busch +5000
Older brother Kurt has so far had an up and down season. He's had quite a few top tens, but he's also had a few dreadful days, with Richmond being one of them. He's never one to throw in the towel, though, and this Busch brother is a wheelman of wheelmen. With Martinsville being such a drivers' track, this is a good place for him to gain some redemption. He knows a few things about winning, too, with a couple of wins and grandfather clocks in his possession. Little brother Kyle is also another one to watch. He's also got a couple of wins here. Practice seems to be helping this team tremendously. If he can bring a good car, there's no reason he won't be in contention and in a position to turn his year around. He almost won the exhibition race at the Coliseum. The configuration there is very similar to Martinsville, so I think he will have an edge here. Ryan Blaney is going to the guy to beat, even more so than the Busch brothers. Blaney led a race high 128 laps at Richmond. Their team needs to make the proper adjustments to give him the best car on Saturday night. He had a pair of 11th place finishes in both races here last year, but prior to that, Blaney had multiple top 5 finishes, including a couple of runner-ups. The kid has led a ton of laps this year so far and will definitely add to that this weekend. Even if it's not a lot, as long as he leads the last one, that's all that matters. As the current points leader, he's looking to capitalize here at Martinsville and add a win to the resume this year. Let's take a look at your current points standings after Richmond:
NASCAR Standings
Ryan Blaney
William Byron
Ross Chastain
Martin Truex Jr.
Alex Bowman
Chase Elliott
Chase Briscoe
Denny Hamlin
Joey Logano
Kyle Larson
Austin Cindric
Kevin Harvick
Tyler Reddick
Daniel Suarez
Kyle Busch
Aric Almirola
Almirola is hanging on by a thread. Martinsville is actually a good opportunity for him to gain some ground in the points, so I'd imagine he's going to be pretty aggressive this weekend. Martin Truex Jr. is another one that has very strong odds and is a favorite, but he just hasn't sealed the deal this year for me. While I think he's got a good shot, I'm not sure his consistency, or lack thereof, is proof enough that he's going to pull off the win. But then again, there's his teammate Denny Hamlin stealing it last weekend. I guess we'll have to wait and see. Stay tuned for another exciting weekend of short-track racing, this time under the lights at Martinsville!