Coke Zero Suger 400 Race Predictions – Value Picks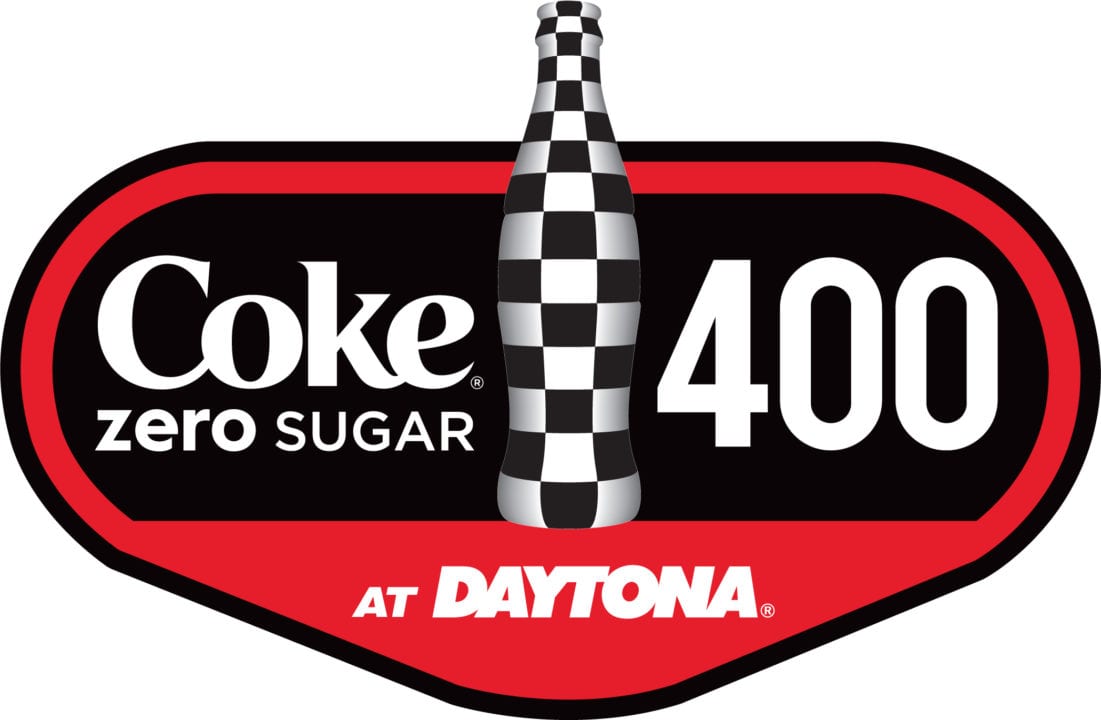 Race: Coke Zero Sugar 400
Date: Saturday, August 29, 2020
Track: Daytona International Speedway
Time: 7:30pm ET
Channel: NBC
What Did We Learn From Last Weekend?
Well, Martin Truex Jr. gave is a good run on both Saturday and Sunday but came up a little short each day. He had a runner-up finish in both races, which has to be frustrating, to say the least. The least frustrated driver, at least on Saturday, was Denny Hamlin. Hamlin clinched his first-ever victory at the track, beating teammates Truex and Kyle Busch to take home the checkers. That's not too shabby of a finish for the JGR team with a 1-2-3 showing on Saturday. Kevin Harvick and Chase Elliott rounded out the top 5. Harvick wasn't going to let the win by Hamlin supersede his chances on Sunday, though, as he managed his seventh victory for the 2020 season thus far and easily nabbed the regular-season championship in the process. Even though we still have Daytona to go, Harvick's win for the regular season gives him a 15 point advantage heading into the playoffs. That's definitely going to help him out as we are slowly winding down the season.
Harvick really is the class of the field right now and has been for much of the season. Not only did he win the race on Sunday, but he won with over a 3.5-second margin over Truex Jr. That speaks volumes to his team and their entire program. Their strategy is bar none when it comes to being elite. They're very clearly dialed in and know what it takes to bring home the coveted trophy at the end of the season. That really shouldn't be a problem if he continues to drive in such a consistently dominating fashion. He also won the first and second stages during the race on Sunday. He's really leaving no points on the table for the other drivers to grab, and that's a very important thing to manage to do if you're running for the championship. He's truly giving himself every possible advantage that he can at this point not to have to stress through the playoff races.
Where Are We Headed This Weekend?
This weekend, the drivers are closing out the regular season in none other than Daytona. I'm not sure how I feel about making the last race before the playoffs a superspeedway, but I don't get to choose, so this is where we're at. While it tends to be an exciting race for the fans, I do believe that it's not necessarily the most fair track to gauge a driver's talent. That said, I guess if the teams had been consistent and set themselves up well enough to this point, a crapshoot race really shouldn't hurt them heading into the playoff rounds. Daytona is a place where anything can happen. Typically there's a "big one" that eliminates a good portion of the field. Right, wrong, or indifferent, it's bound to happen. That's one of the reasons I'm not fond of this being the final determination of a driver making it into the final rounds of the championship races. I'd rather see a track that requires more skill than luck. That's not to say that Daytona does not require skill. In fact, it requires a skill set that a lot of drivers never truly master. The greats like Richard Petty, Cale Yarborough, and Dale Earnhardt Sr. all had a knack for the aerodynamic nature of Daytona and Talladega. If you're a true fan, you know what everyone meant when they said that Earnhardt Sr. could "see the air."
There's a lot to that phrase. Most drivers will never reach that level of understanding of superspeedways. Few active drivers can master it to this day. Daytona is slightly smaller than Talladega at 2.5-miles. It's an asphalt tri-oval with 31 degrees of banking in the turns, 18 degrees through the tri-oval, and 2 degrees on the backstretch. The banking allows the drivers to carry a high rate of speed through the entire track with using little to no brake in the turns. The momentum carried is one of the primary reasons we see such monumental crashes here. At speeds in the 180s, any slight touch of a car can cause chaos.
Odds and Value Picks
That's the one thing that these guys are going to try to avoid at all costs. These cars have morphed into cars that cannot truly bump draft like they used to. We used to see the drivers lock together and roll down the straights like a freight train. NASCAR put an end to that with the new templates for the cars over the years. Drivers cannot lock bumpers anymore. They still draft and use aero to maneuver through the track, often taking air off the side of another driver to make a move to the inside, but rarely do we see a bump draft or freight train style of driving. When it comes to picking a winner, it's going to be a heck of a choice. With this being the closing race of the regular season, we have drivers fighting for that coveted 16th position. For some, a win is the only way in. That means that these guys are going to be willing to risk a lot. They have nothing to lose at this point. I believe that we are going to see a lot of risky moves out of a lot of drives. Cautions will be numerous, and the red flag may even show its ugly face. Let's take a look at your potential winners heading into Daytona:
Favorite: Denny Hamlin (+700). Bet your Coke 400 predictions for FREE by taking advantage of a 100% real cash bonus where you can deposit anywhere from $100 to $300 and get a dollar for dollar matching bonus added to your betting account at MyBookie! 
Mid-range Odds: Aric Almirola (+2000)
Dark Horse: Austin Dillon (+3300)
Austin Dillon, a dark horse? Well, sorry to break it to you, but this kid has struggled through the years. His odds to win at +3300 kind of show us his struggles thus far. While he has struggled, superspeedways are one of his better tracks. He actually has a win here at Daytona, and a total of 7 top 10 finishes in just 14 starts. That's a pretty solid record. Being a Childress prodigy doesn't hurt either. He's got superspeedway talent in his blood. Dillon might surprise us all with a second win this season. Aric Almirola is another solid driver at this type of track. He has a superspeedway win at Talladega in 2018, so he knows how to get around these places. With 15 top 10s in his last 20 starts on superspeedways, it's clear that he favors these tracks. Look for Almirola to be cautiously aggressive, as he solidly sits in championship contention as we enter this weekend's race. They will all be chasing Denny Hamlin, though. Coming off the momentum of a win at Dover on Saturday and with two wins out of the last 5 Daytona races, this guy has his eyes on the prize. He's also looking to score as many bonus points as he can heading into the playoffs. Those points are going to get wild this weekend. Let's see where everyone stands heading into Saturday night's race:
NASCAR Standings
Kevin Harvick (+1000)
Denny Hamlin (+700)
Brad Keselowski (+1000)
Martin Truex Jr. (+1600)
Joey Logano (+1000)
Ryan Blaney (+1400)
Chase Elliott (+1400)
Aric Almirola (+2000)
Kyle Busch (+1400)
Kurt Busch (+1600)
Clint Bowyer (+2000)
Alex Bowman (+2000)
Matt DiBenedetto (+2800)
William Byron (+2500)
Jimmie Johnson (+2000)
Erik Jones (+2000)
Teammates Jimmie Johnson and William Byron are battling with each other, which was evident even at Dover. Right now, they are only separated by a total of 4 points. Erik Jones is currently on the bubble. He's had a rough season, but I like this kid. I think he deserves to be where he's at. Tyler Reddick is in 17th spot, 19 points behind Jones. With Daytona, you just never know what's going to happen. This race is both a Hail Mary attempt by a lot of teams and a crapshoot for the rest of them. Stay tuned as the drivers battle it out at Daytona for their final chance to make it into the playoff rounds! Attention small NASCAR bettors! Deposit $25 and get an EXTRA $50 added to your account (giving you a total of $75) at the oldest and most trusted NASCAR betting site on the web! Intertops!