Daytona 500 Race Picks & Betting Preview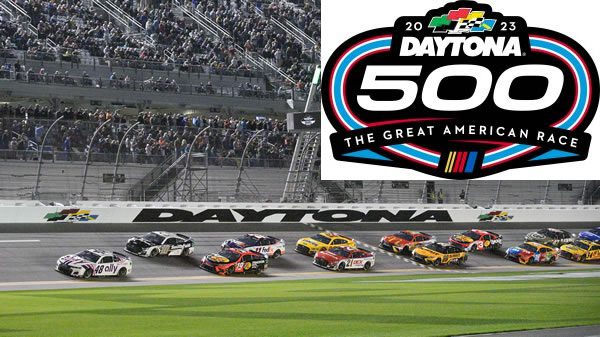 Race: Daytona 500
Date: Sunday February 19, 2023
Track: Daytona International Speedway
Time: 2:30pm ET
Channel: FOX
WE ARE BACK!
The Super Bowl is awesome…not because I watch it (I rarely do these days mostly because I grew up as a Redskins fan, and, well, I think that's all I need to say about that!). The Super Bowl is the prelude to Daytona. That's gold. NASCAR is officially back. We had the Clash at the Coliseum last week, which is great and all, but Daytona will always and forever be the start to the season. The Clash is like the arena racing of NASCAR. It doesn't really give us anything to work with in terms of how these guys will perform, but we got to hear what the mufflers have done to the cars if nothing else.
Yes. Mufflers. It's not necessarily a terrible thing. It's just different. But then again, there's a lot of "different" in NASCAR these days. It's definitely not the NASCAR of our youth or our parents' days. Either way, this is where we're at, so let's dig in. As always, there are changes for the 2023 season. Good, bad, or indifferent, the officials had to do something I guess. Perhaps the most entertaining rule implemented is the anti-Ross Chastain one. No. You may not ride the wall to a win. We couldn't leave well enough alone. Like someone else will try this every race or something? Honestly, these types of rules are going to be NASCAR's demise, but what do I know? Let the drivers take risks. Let racers be racers! We've gotten into a habit of regulating literally everything. Sounds very familiar. Maybe our government officials and NASCAR can get together and come up with some more regulations. Just kidding. But not really.
Where Are We Headed This Weekend?
Daytona is a very regulated race these days in and of itself sheerly because of the speeds. This track is one of two true super speedways on the circuit. Besides Talladega, Daytona brings us the draft, although this has changed over the years with the evolution of the cars. We are still going to see the importance of aerodynamics as these guys traverse the entire track, but we definitely won't see the bump drafting that we all knew and loved back in the day. The configuration of the bumpers just doesn't allow the cars to lock up and push each other safely like we used to see. That was some fun stuff. These days, we see much more group racing but smaller groups. There have been quite a few groups of two or three cars racing now instead of the two main groups. The lack of big groups racing together typically lends to fewer "big ones", so we'll have to see how that plays out this go round. Daytona is a 2.5-mile asphalt tri-oval with 31 degrees of banking through the turns, 18 degrees in the tri-oval, and just 2 degrees on the backstretch. It's a huge track. Speeds used to consistently be over 200mph, but with the advent of these newer cars and restrictor plates, the cutdown on horsepower was pretty huge. The cars are still fast but for the guise of safety, NASCAR has limited the ability of cars to exceed certain speeds. The inability to bump draft was also implemented for the guise of safety. That being said, we're left with 2-3 car group racing with strategy really coming to play with tires and track position.
Odds and Value Picks
Guys who excel at super speedways exist, but luck also exists in a large fashion as well. Super speedways can be a challenge to predict but there are still some factors to consider. Guys who traditionally bring big horsepower have been limited. That's not to say that Penske drivers (*cough cough* Joey Logano) won't excel, but his team's advantage is diminished. We can look at the historical winners but we're also in territory with a lot of the veterans having either retired or gone part time or are on a whole other team. We have a good group to choose from, regardless. You know who I'm interested to see run this year? Kyle Busch. I've never been a fan of him because of his lack of sportsmanship, but honestly the man can drive the wheels off a car. With a new team, new car, and new everything, Kyle might just be hard to beat this year. I think we're going to see a lot more of the true Kyle Busch "I don't care" attitude come out. That could either be really good or really bad. TBD. Moving on, Joey Logano is really a solid pick for the win regardless of horsepower limitations. With 4 wins under his belt and a host of top 5 and 10 finishes, it's clear that he knows what it takes to get around this place. He doesn't leave it up to luck. He has finesse when he needs it here. Let's take a look at your potential winners heading into the season opener with Daytona 500 odds from Bovada Sportsbook:
Winner: Joey Logano +1300
Mid-Range Pick: Austin Dillon +2400
Dark Horse: Michael McDowell +2900
McDowell has a win here. What an emotional day that was for him and his entire team. Outside of that win, he's also got a host of top 5 and 10 finishes with his worst finishes resulting typically from being involved in the big crashes rather than just getting left behind. He's come into his own over the years, and this is a great track for him to really take on the challenge of adding to that record. Austin Dillon is another driver that typically does best at super speedways. His family's history really lends itself to knowing how to drive these tracks, so that should be no surprise. He had a few really strong finishes towards the end of 2022. The beginning of 2022 wasn't all bad. He's the defending winner of the 500, so there's that. Dillon has an excellent record at this place and maybe there will be something to him and Kyle Busch being teammates. Busch is a wealth of knowledge on his own. That will be an interesting relationship to watch develop.
One thing we will have the advantage of seeing earlier than usual before the race is qualifying tomorrow. That will set the front row only. The Duels on Thursday night will set the rest of the field. Overall, Daytona is going to be a blast to watch. No matter how much NASCAR interferes, Daytona always gives us a great race. The drivers are excited. The fans are equally as stoked. The energy is crazy at the track all the way around.
Get $60 of FREE member picks & predictions
(NO commitments. NO Credit Card. NO Salesman.)