Dixie Vodka 400 Race Analysis & Predictions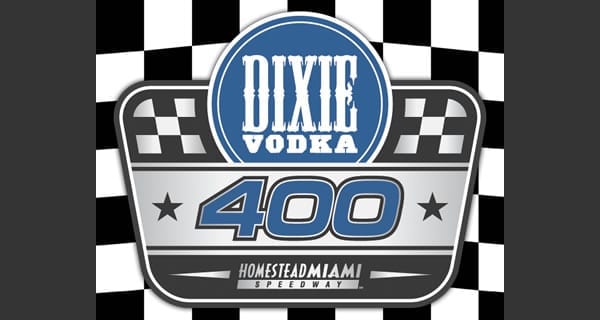 Race: Dixie Vodka 400
Date: Sunday, October 23, 2022
Track: Homestead-Miami Speedway
Time: 2:30pm ET
Channel: NBC
What Did We Learn From Last Weekend?
Well, well, well. Bubba Wallace got himself in quite the pickle, didn't he? Not that I ever cared for him much, but the stunt he pulled on Sunday is a perfect example of the character I always knew he lacked. As if it isn't bad enough that he just isn't that great of a racer, to begin with, but here he goes losing his temper because of something that turned out to be nothing more than a pure racing incident. Sometimes, stuff happens on the track. It's not always good, but it doesn't matter. It's a result of racing hard, and oftentimes, there's no one to blame other than simply chalking it up to the conditions of the cars and the track. If you watched the race, you saw Kyle Larson coming around the turn on the bottom of the track and moving up on the exit. It forced Bubba to the wall. What it looked like was Larson got a little lose, which is to be expected with this track and the aero package on these cars. He wiggled after getting next to Wallace, and Wallace scraped the outside wall. Honestly, no harm, no foul. It happens a lot. In fact, it happened the day before in the Xfinity race between two drivers there. You know what happened? Josh Berry drove away from the way, hung on to his car, and WON the race. Do you know what Bubba chose to do? He decided it would be a fantastic idea to drive down on the apron of the track and intentionally wreck Larson, also implicating Christopher Bell and wrecking him. After that, Wallace exits his car, crosses the track, walks past safety personnel, approaches Larson, proceeds to assault him, and then assaults an official. Way to be a role model, Bubba! His sorry excuse for an apology came out this week, utilizing the excuse of being a "passionate" driver. Bruh, all of the drivers are passionate. Most of them have managed enough emotional maturity not to act like a toddler. He never offered an apology to Larson either. That was the nail in the coffin for me. Wallace is not a quality guy. He is entitled and thinks that he deserves to be where he's at and have no consequences for acting less than mature. NASCAR's one race suspension for him was nothing more than a slap on the wrist, too. I'm pretty sure I've seen other teams get fined and penalized heftier for losing a tire on pit road. But here we are again, where NASCAR is catering to the money instead of doing the right thing.
Bubba's current 19th-place spot in the standings is a good reflection of his mediocrity on and off the track. He potentially ruined Christopher Bell's opportunity to race for the title after causing him to wreck, and that's a sad result of poor sportsmanship. With Bell and Larson both being forcibly wrecked, it left the door open for Joey Logano to take the checkered flag at Vegas. This locks him into the final race as a championship contender. He was followed by Ross Chastain, Kyle Busch, Chase Briscoe, and Denny Hamlin to round out your top 5 spots. Tyler Reddick, Martin Truex Jr., Erik Jones, AJ Allmendinger, and Austin Dillon finished out the top 10. It's nice to see Erik Jones up there competing and consistently getting better. I think that good things are on the horizon for that team in 2023. Chase Briscoe also seems to be finding his groove and putting together some good runs here late in the season. Some of these drivers and teams took a little longer to find their feet with this next-gen car, but it seems to finally be pulling together for a lot of them. That said, I'd be surprised if NASCAR didn't go ahead and make some changes in the off-season like they always do. That will surely send everyone back to square one.
Where Are We Headed This Weekend?
For this weekend, though, the drivers move on to Homestead for another run at an intermediate track. Homestead-Miami Speedway is a beautiful track down in southern Florida. It is a 1.502 mile oval with progressive 18-20 degree banking through the turns. The straights are pretty mild at just 3 degrees. Oh, what I wouldn't give to be back at this track this weekend! We're in the 30s this morning here in Virginia, but Homestead is a mild 70 right now. This track is very similar to Las Vegas with the amount of banking. The differences are seen with the tri-oval configuration at Vegas, but the car setup will likely be very much the same. What made the difference and gave Logano the edge? Tires. That will likely be the strategy this weekend as well. With any inkling of a late race pit stop, tires are going to be on the menu. They allowed Joey Logano to make a charge from 8th place through the pack to outrun Ross Chastain there at the end. Track position is also very important, and coming out from pit road in the lead can make a tremendous difference, but given enough laps to make it a race at the end, the fresh tires will pay off. That being said, there's the never-ending battle of tire failures also. Ryan Blaney had such an experience after leading for 39 laps but cutting a tire. He ended the day in a dismal 28th place, seven laps down.
Odds and Value Picks
The potential winners for this weekend are going to be close to what we saw at Vegas. Now, keep in mind there were a lot of strong drivers there at the front of the pack, but with Wallace taking out Bell and Larson, the window of opportunity opened for the rest of the field. If the drivers can stay clean, which is likely with Wallace having to sit out this race, I'd reckon we're going to see another strong run from many of the same guys. Tyler Reddick, Martin Truex Jr., and Kyle Busch are ranked as the top 3 strongest drivers at Homestead. Their finishes at Vegas mirrored their strength on these types of tracks. I think that Logano will also have his nose up front, and with nothing to lose, well, he might just be looking for another win this weekend. Drivers like Christopher Bell are trying to pull another rabbit out of the hat. He's sitting in last in the round of 8 right now, thanks to Wallace's ineptness, so he knows that his only shot at moving onto the final round is a win. He's got an opportunity here at Homestead and one more shot at Phoenix, but he's definitely going to be coming in hot looking for that victory any way he can get it if he intends on staying in contention. Let's take a look at your potential winners this weekend heading to Miami:
Winner: Tyler Reddick +700
Mid-Range Pick: Kyle Busch +1400
Dark Horse: Chase Briscoe +3000
Briscoe only has one Cup race here under his belt here, resulting in a top-20 finish. While not the greatest, he's definitely built on that result and showed strength here this year. With a top 5 finish at Vegas and some stellar runs in the last few weeks, this guy is one to watch. He's still in title contention, so wins are the name of the game for this team. Look for him to be at the front of the pack in the closing laps. Tyler Reddick is another guy to keep your eyes on. He has just 2 Cup races here, but with an average finish of third, well, he's clearly got something figured out. After a strong run at Vegas, he's looking to carry that momentum through to Sunday's race in Miami. As another driver eliminated from the Chase, he's just looking for trophies at this point. He'll be looking for clean air and a checkered flag in front of him on Sunday. What he may encounter is Kyle Busch. Busch is a little bit of a long shot this weekend. I only say that because he's had a rough 2022. He's also eliminated from that Chase, but that seems to be helping him focus more on getting good finishes. With an average finish of 5.7 at Homestead, he is looking to add to his one victory count at this track. He ran great at Vegas and will likely do the same here this weekend. Busch is seemingly sick of 2022, but that doesn't mean he isn't going to give it everything he's got to try to get another victory or two before all is said and done. It might just mean that we're going to see a good shot at another playoff driver not getting the win with these other teams coming on strong. Let's see how the playoff field is looking, though, as we head into Miami:
Joey Logano
Ross Chastain
Chase Elliott
Denny Hamlin
William Byron
Chase Briscoe
Ryan Blaney
Christopher Bell
It's such a shame to see Bell fall as a result of someone else's carelessness. That being said, that team knows what they're up against and will give it all they have to produce results. A win is really the only way to move on. They're 23 points below the cutoff line and will have to throw a Hail Mary to get into that last round. There are 11 points separating Blaney and the top 4. He's another guy that had a bout of bad luck after his tire failure. They have some work to do, but they're not out of the running quite yet. Briscoe remains 9 points below the cutoff, with 6 points separating Byron and Hamlin. These last two races in this segment are going to be critical. Will we see another round of poor sportsmanship, potentially ruining the shot for anyone else? Who knows. I didn't really think that Wallace would go so far as to assault another driver, but here we are. Let's see what happens this weekend as the teams gear up for Homestead, with only two races remaining before the championship round! Bet your NASCAR picks for FREE this week by scoring a 100% real cash bonus up to $500 by entering bonus promo code PREDICTEM at Betnow Sportsbook!