Dixie Vodka 400 Race Picks 6/14/20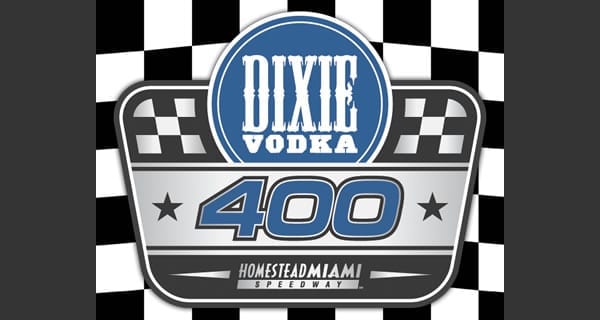 Race: Dixie Vodka 400
Date: Sunday, June 14, 2020
Track: Homestead-Miami Speedway
Time: 3:30pm ET
Channel: FOX
Martin Truex Jr. came away victorious at Martinsville under the lights on Sunday night! He beat out several drivers and pulled away at the end of the race to take the checkers. It was a first for Martinsville and sadly a race that the fans couldn't partake in. It turned out to be a good one, and we learned that tires are essential, as was track position. Several different pit strategies were going on throughout the night. That created a situation where more than half of the field was a lap or more down at one point. Because of that, the leaders were having to compete against lap cars that were racing hard. Those guys were trying a multitude of strategies to get on the lead lap, maintain position, or earn the lucky dog. There wasn't any point during the evening where many drivers pulled over to let other guys pass. It was a lot of side-by-side racing, even three-wide at times, which is unheard of on Martinsville's narrow and short straights.
It was no surprise for Truex to take the win. After all, he is the defending winner of the race. He led a total of 132 laps, including all of the last 130 laps. He was able to successfully and relatively easily hold off a trio of Penske drivers. Ryan Blaney, Brad Keselowski, and Joey Logano finished 2nd, 3rd, and 4th, respectively. Chase Elliott rounded out the top five. We had a good representation of rookies in the top 10 as well. Alex Bowman, Matt DiBenedetto, William Byron, Kurt Busch, and Jimmie Johnson rounded out the top 10 spots. For Johnson, it was another solid finish. I would've expected a little better of an effort, but it was undoubtedly a solid finish.
This weekend, the drivers are headed to a very different track. We are going to Homestead! This used to be our last track of the season, but alas, we are heading there at a much different time of the year. With Florida's weather, there's not likely to be much of a difference in the track despite the time of the year. With Homestead, it's always a matter of track position. This is a big track with a lot of speed. It's a 1.5 mile oval with 18 to 20 degrees of progressive banking in the turns. That type of banking makes for fast laps. We're not going to see the degree of braking that we saw at Martinsville if we see any at all. Short of coming across a wreck, these guys will let off the throttle going into the turns and then nail it coming out of them. It's a place where the leader can really drive away from the field. Depending on the pit strategy with tires, these guys are going to have an exciting race.
Historically, we've seen quite a bit of success from the Penske garage when it comes down to the winner of the race. That should be no surprise, being that they have some of the best horsepower of any team. Homestead is a speed track and a long race where it's important to come with a strong engine package. Being that the Penske drivers took the second, third, and fourth positions last weekend, it's safe to say that they're onto to something strong. While this is a much different track than Martinsville, obviously, it's still a good indicator that those guys have their ducks in a row. The race has always been run here in November. Again, being that this is Florida, the likelihood that the weather earlier in the year will affect track conditions is pretty minimal. It will be hotter, but I doubt that it will cause much change to the conditions of the race. Kyle Busch is the last winner here, winning the closing race of the 2019 season. Prior to that, we saw Joey Logano, Martin Truex Jr., and Jimmie Johnson dating back to 2016. Let's take a look at your potential winners heading into Miami this weekend:
Value Picks & Odds
Favorite: Kevin Harvick (+450)
Middle of the Road: Ryan Blaney (+1000)
Dark Horse: Tyler Reddick (+8000)
Tyler Reddick has a good history here from the Xfinity series. He's won, and he's been strong this season running consistently well with the veterans. He's growing in his skills as a driver across all types of tracks, and this will be an excellent opportunity to show off. Not to mention, his payout is pretty sweet. With his Xfinity experience and what he's shown us so far this year, I'd definitely have him on my roster. Miami is an excellent track to spread out and drive against the track rather than battle a car at every turn. Martinsville is a track that you are truly battling every single car. Miami is a track that makes you battle conditions more than competitors at times. That will play into Reddick's hand.
I think that he will have a strong showing on Sunday. Ryan Blaney is coming off a second-place finish at Martinsville and will carry that momentum over to this intermediate track. He's consistently been better over the years. His inaugural Cup race with the Wood brothers ended in a 17th place finish. Since then, he's had a 26th, 29th, 17th, and 11th place finish. He's clearly moving up, and his team and garage are helping in that effort. It's only a matter of time before this kid gets another win, and this might be the track where it happens. Based on his season so far, I do believe that Kevin Harvick is the driver that they all chase. Although he hasn't won here since 2014, he hasn't finished outside of the top five. That's impressive, to say the least. If he can continue with the way his season has been going so far, this should be in the bag for Harvick. Let's see where these guys are sitting in the points heading into Sunday's race:
NASCAR Standings
Kevin Harvick (+450)
Joey Logano (+800)
Chase Elliott (+750)
Martin Truex Jr. (+450)
Brad Keselowski (+900)
Ryan Blaney (+1000)
Alex Bowman (+2000)
Denny Hamlin (+900)
Kyle Busch (+500)
Kurt Busch (+2500)
Jimmie Johnson (+2200)
Clint Bowyer (+2500)
Matt DiBenedetto (+6000)
Aric Almirola (+6000)
Erik Jones (+5000)
William Byron (+4000)
Matt DiBenedetto made a little climb after Martinsville, jumping a couple of spots. Erik Jones also hopped up a position. Austin Dillon struggled at Martinsville and fell out of the top 16, so he'll be looking to make some gains here at Miami. He will have his work cut out for him. Kevin Harvick has remained at the top of the leaderboard for a reason for quite a while now. His consistency is unparalleled so far. Stay tuned for a great day of racing as the teams and drivers head to the sunny shores of Miami!