EchoPark Automotive Grand Prix Race Picks & Analysis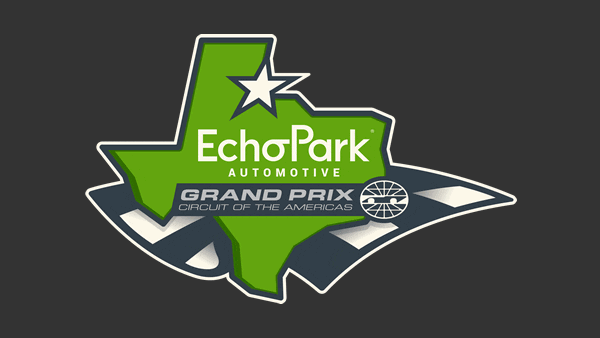 Race:
EchoPark Automotive Grand Prix
Date: Sunday March 27th, 2022
Track: Circuit of The Americas
Time: 3:30pm ET
Channel: FOX
What Did We Learn From Last Weekend?
Atlanta was another exciting race as the drivers battled it out until the end when William Byron took the checkered flag. I thought that the Hendrick garage would have a strong race. They didn't disappoint by putting Byron in victory lane. Two of his teammates also had top 10 finishes, with Chase Elliott coming home in 6th and Alex Bowman rounding out the group with a 10th place run. Kyle Larson, perhaps the strongest driver on the team, though, struggled after getting involved in an incident with Denny Hamlin and only managed a dismal 30th place finish. It was a disappointing day for Larson, who was a strong favorite to win the race overall. He never seemed to have the handling quite right on the car from the beginning, and just wasn't dialed in at any point to be super competitive against anyone else.
It was interesting to note that although Larson finished 30th, there were a bunch of other drivers involved in wrecks that managed to have very strong finishes. In fact, Ross Chastain ended up going 2 laps down after his car blew a right rear and plowed the wall. Somehow, he gained both laps back and as a testament to his pit crew, Chastain came home 2nd. The adjustments were on point for that team to get him back to not only being competitive enough to stay on the track but to be up front competing for the win after being multiple laps down. That's reminiscent of Jeff Gordon at Martinsville some years ago where he went 3 laps down and came back to win the race. That's unheard of these days. Kurt Busch suffered a similar situation with a wrecked car, but he also managed a strong day with a 3rd place finish even after the damage. Daniel Suarez and Corey Lajoie rounded out the top 5 spots. If anything, we saw that the next gen car can definitely withstand some damage and remain competitive whereas the previous packages would crinkle the cars up so bad that it was an immediate tow to the hauler. It was refreshing to see some of these smaller teams back in the top spots once again, too. It was actually Corey Lajoie's first top 5 finish in this series. With Ross Chastain and Daniel Suarez both finishing in the top 5, well, we can see that Trackhouse Racing is nothing to count out these days. There's something coming together very quickly for that garage. We'll have to see if they can maintain that consistency throughout the duration of the season. Chastain and Suarez are both on fire right now.
Where Are We Headed This Weekend?
They'll definitely try to carry that momentum into this weekend's race at the first road course of the season. The drivers and teams are heading to Circuit of The Americas in Austin, Texas. This track, built in 2012 but just recently added to the NASCAR Cup Series schedule, is a 3.41 mile road course with a total of 20 turns. COTA is a great race, in my opinion, and one of the better road courses. While NASCAR has been racing at both Watkins Glen and Sonoma for some time, this year will see a total of 6 road courses as part of the Cup Series schedule. One of the biggest questions I think we all have regarding the road courses is how the tire situation is going to pan out. With the new 18-inch wheels and lack of inner liners, we've already seen a fair share of what we'd assume are "failures" across the board for reasons totally unknown. Road courses throw a totally new wrench into the equation with the different elevations, banking, turns, and everything else that comes with not running on a traditional speedway. Not only that, but this will be the first time this year that the drivers are using the same tire codes on all four positions. Generally, we see different coded tires on different sides of the car or different front versus rear, etc. Here, the drivers are going to experience running the same in all four positions. Whether that will make a huge difference or not remains to be seen.
Odds and Value Picks
When it comes to picking a winner at a road course, there are a few variables that must be considered. Like I mentioned above, tires are going to play a huge role here. The advantage will go to any teams that spent a lot of time testing at the Charlotte Roval back in October with these new cars. There's really not a lot for these drivers to go on. With limited data, we're going to have to assume that the road course warriors will remain in control of the race. Knowing that, we can also assume that we will see some drivers that excel on road courses that don't necessarily do so on the regular tracks. Guys like AJ Allmendinger will likely have stronger than average finishes. It's always a good time watching some of the not-so-popular drivers interrupt the regularly scheduled finishes. Let's take a look at your potential winners as we head into Texas this weekend for the first road course of the season:
Favorite: Chase Elliott +250. Bet your pick for FREE by scoring a 100% real cash bonus on your first deposit up to $1000 at Betnow Sportsbook!
Mid-Range Pick: Ross Chastain +1800
Dark Horse: Tyler Reddick +2500
Last year, Chastain finished in a very respectable 4th place. It was definitely his best road course finish. He's found his groove this year, and with his most recent finishes, I wouldn't be surprised whatsoever to see him get his first win at a road course. Tyler Reddick is another driver who had a top 10 finish here last year, actually starting the race on the pole. He's also in a good spot so far this year. I wouldn't be surprised to see Reddick in contention for the entire race. Chase Elliott will be the one they are chasing, though. Although he hasn't had an extraordinary start to the season, Elliott is the defending champ of this race and will look to capitalize on that. It was a rain-shortened race last year, but I don't think that takes away from his talent on road courses. Since being in the #9 car, Elliott has a total of 16 starts. Out of those starts, he has 12 top 5 finishes with 7 of those being wins. I mean, is there anyone better? Kyle Larson always comes to mind. His road course record hasn't been quite that impressive, but he's definitely going to be trying to make up for lost ground after his finish at Atlanta. With a previous runner-up finish at COTA, don't forget to keep that #5 Chevy in your line of sight. Let's see how badly that finish affected his points situation. Here's a look at your current top 16:
Chase Elliott
William Byron
Chase Briscoe
Joey Logano
Alex Bowman
Ryan Blaney
Kurt Busch
Kyle Larson
Austin Cindric
Martin Truex Jr
Aric Almirola
Ross Chastain
Tyler Reddick
Daniel Suarez
Kyle Busch
Kevin Harvick
Clearly, the Hendrick garage has something figured out right now, claiming 4 of the top 8 positions. There isn't quite as much cohesion amongst the other garages at the moment. Guess where Denny Hamlin is currently ranked? Kyle Busch and Martin Truex Jr. are currently in the top 16, while both teammates Denny Hamlin and Christopher Bell are out in the distance in 26th and 30th respectively. We'll have to see if they can figure anything out moving forward. This year has been a potluck of tracks. While NASCAR created a schedule to diversify the exposure of tracks to these new tracks, it tends to take a toll on the ill-equipped teams. I still think things will smooth out as the season moves on, but you'll have to stay tuned to see. Check out how the drivers and teams fare as they head to Austin, Texas for the race at Circuit of The Americas this weekend! Did you know… You can bet on NASCAR races live-in-progress? Yes! Find this awesome betting feature at Bovada Sportsbook! They'll give you a 50% bonus on your first deposit as well!