EchoPark Texas Grand Prix Picks & Analysis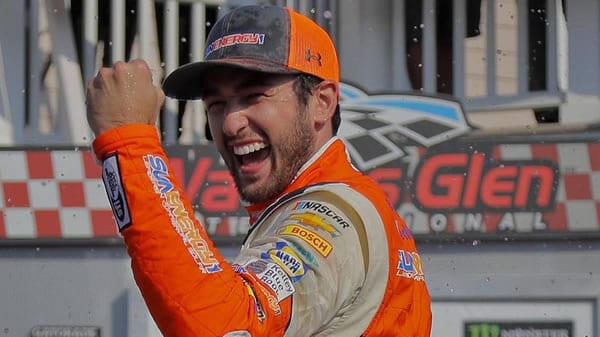 Race: EchoPark Texas Grand Prix
Date: Sunday, May 23, 2021
Track: Circuit of the Americas
Time: 2:30pm ET
Channel: FS1
What Did We Learn From Last Week?
Hendrick for the win! What a historic day for the entire Hendrick garage with all four teams pulling a 1-2-3-4 finish for the first time since 2005! In fact, that nearly breaks a record held by Richard Petty Motorsports. RPM has the record for the team with the most wins at 268. With this last weekend's Hendrick sweep, they are one away from breaking RPM's record. That will happen this year. Hendrick was beaming from ear to ear. He didn't believe at one point that he'd live long enough to see 250 wins, let alone come close to breaking a record held by Richard Petty. Quite frankly, the Hendrick teams have been solid throughout the entirety of this season. They've been strong. They've been consistent. They will give Hendrick the gift of breaking Petty's record this year, mark my words.
Breaking down the race, Alex Bowman took the checkers, but he most certainly was not the class of the field. Teammate Kyle Larson was going to win by everyone's guess based simply on his dominance throughout the race. He won the first two stages and led a total of 263 of the 400 laps. How'd he lose to Bowman then? Well, Bowman should count his blessings and give his pit crew a raise. In a late-race caution, Bowman's pit crew put down the fastest pit stop of the entire season (12.1776 seconds), letting him surpass Larson for the restart. That's all it took for him to drive away for the win. Chase Elliott and William Byron completed the Hendrick quartet, with Joey Logano completing the top 5 spots. Kevin Harvick, Denny Hamlin, Tyler Reddick, Daniel Suarez, and Cole Custer rounded out the top 10.
Where Are We Headed This Week?
This weekend, the drivers are going to have an adventure. They are all headed to a brand new track on the circuit down in Texas. The Circuit of the Americas is going to be one heck of an experience. The NASCAR drivers are going to run the full 3.41-mile course, which consists of 20 total turns. That's a lot of turns for the NASCAR drivers. If you take a look at the actual configuration, you'll notice that the turns are pretty gnarly as well. They are certainly not typical for the road courses that these guys are used to. The idea for the configuration of this track was derived from pulling from different tracks worldwide. It's a pretty cool way to build a track, quite frankly. Whether or not these drivers get through it smoothly is a whole other ball game. There are going to be some drivers out of this race early if I had to make a prediction.
Odds and Value Picks
When it comes to picking a winner this weekend, it's going to be a tough one. We have the drivers that are historically good on road courses, but being that no one has raced this course in the Cup Series, where does that leave us? We've got to go with drivers that are solid drivers but also drivers that have a fresh set of eyes. What I've learned over the years from watching seasoned road course drivers is that they never seem "seasoned" on the road courses. They obviously have solid finishes, but they're always the ones that are not the super huge names that we see at the front of the pack. That's not to say that Kyle Busch or Denny Hamlin won't capture the win. They obviously have a great opportunity, just the same as any other driver. That said, I think that this is an opportunity for the younger generation to really step up to bat and show what they have to offer. Here's a look at your potential winners heading into this weekend's inaugural race at the Circuit of the Americas.
Favorite: Chase Elliott +200
Mid-Range: Christopher Bell +1800
Dark Horse: AJ Allmendinger +2200
Chase Elliott is, bar none, the leader in road courses in the most recent history. Out of the last nine races, Elliott has taken the checkers in 5 and even a second in another. That's exceptional. There's no other way to put that. He's clearly got a knack for road courses, and although this is a track new to the circuit, it shouldn't come as too much of a surprise to Elliott. He's going to be the one to beat this weekend, hands-down. Several other solid drivers that Elliott will be battling include Denny Hamlin with 4 top 5 finishes in his last seven road course starts, Martin Truex Jr., who ironically has the best finishing average over the last nine road course races, and even Ryan Blaney, who has five top 10 finishes in his previous eight road course starts. That's a lot to take in, but it doesn't take away from the wins Elliott has been able to produce. Christopher Bell is still padding his resume, but lest we forget that he won the road course at Daytona earlier this year. That's something to definitely take into consideration. AJ Allmendinger, well, he's just as new to this track as everyone else, but he's got an aggressive bone in his body that differentiates him from the rest of the field. It's a respectful aggressiveness that's necessary on a track like this. If there's ever a dark horse at a track that is brand new to the series, then Allmendinger is your guy. Not to mention he's trying his darndest to get into playoff contention. Let's take a look at your potential winners heading into this weekend's feature at Circuit of the Americas:
NASCAR Standings:
Denny Hamlin
William Byron
Martin Truex Jr.
Joey Logano
Kyle Larson
Ryan Blaney
Chase Eliott
Kevin Harvick
Brad Keselowski
Kyle Busch
Austin Dillon
Christopher Bell
Alex Bowman
Chris Buescher
Tyler Reddick
Michael McDowell
There are so many drivers bouncing in and out of the standings right now. Tyler Reddick is really starting to show his worth, though. I think that he is going to stick his spot in the top 16 moving forward. I see him really propelling forward and earning a spot based on his consistency. He's due for a win, but it may be premature at this time, especially this weekend. Reddick is someone not to count out, though. Keep him in mind each week. Just outside of the top 16 are Matt DiBenedetto, Kurt Busch, and Ricky Stenhouse Jr. Those guys are always capable of bouncing in and out. I think that this weekend will bring another shakeup to the points. With a track that not a single one of these drivers are used to on top of an already weird postish-COVID season, well, who knows?! Stay tuned for probably one of the best races of the season as the drivers head into the unknown territory of the Circuit of the Americas!