[et_pb_dcsbcm_divi_breadcrumbs_module hide_homebreadcrumb="off" homebreadcrumbtext="Home" separator="sep-raquo" hide_currentbreadcrumb="off" homebreadcrumborientation="left" _builder_version="3.8″ fontsbreadcrumbs_font="Lato||||||||" fontsbreadcrumbs_text_color="#000000″ fontsbreadcrumbs_font_size="15px" fontsbreadcrumbs_line_height="16px" fontsseperator_font="||||||||" fontsbreadcrumblinks_font="||||||||" fontsbreadcrumblinks_text_color="#2567cf" custom_margin="25px|||" custom_margin_phone="30px|||" custom_margin_last_edited="off|desktop" custom_css_main_element="font-family: Helvetica Regular;" global_module="3641″ saved_tabs="all"][/et_pb_dcsbcm_divi_breadcrumbs_module]
Federated Auto Parts 400 Race Picks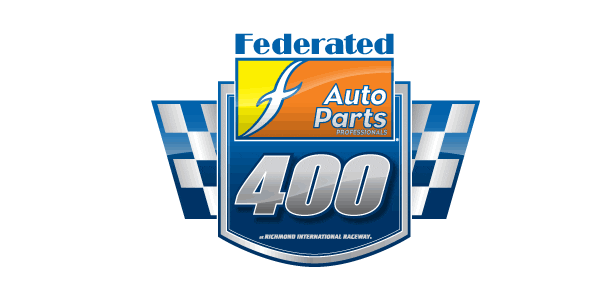 Race: Federated Auto Parts 400
Date: Saturday September 22, 2018
Track: Richmond Raceway
Time: 7:30 pm ET
TV: NBCSN
by Virginia Vroom, NASCAR Handicapper, Predictem.com
Well, Las Vegas seemed to be a race that many of the Chase contenders would probably not like to remember. There was a lot of carnage among the Chase drivers, leaving guys like Kevin Harvick and Erik Jones scrambling to find any amount of points during this race. For driver Brad Keselowski, something has definitely clicked in the last few weeks. Brad's gamble at Las Vegas has paid off in dividends, giving him his third win in just as many weeks. For a driver that seemingly struggled to find some consistency throughout much of the regular season, Keselowski has managed to change that course and consistently find victory lane. I'm not sure what is going on in that Penske garage, but that team has figured something out and left the other drivers in the dust.
For some of the other drivers, the weekend wasn't all bad. Kyle Larson, Martin Truex Jr., Joey Logano, and Ryan Blaney rounded out the top five spots. All those guys are Chasers, so it was a solid day for those trying to retain or secure a place in the top twelve, which is the cutoff for the first round of the Chase. Aric Almirola, Kyle Busch, Daniel Suarez, Ryan Newman, and Paul Menard rounded out the top ten. After Las Vegas, the Chase drivers are left with only two races to get their spots secured in the top twelve. Four drivers are eliminated after each round, which consists of 3 races.
This weekend, the drivers will contend with one of my personal favorite tracks, which just so happens to be in my home state. The drivers go from the large oval of Las Vegas to the short track of Richmond under the lights. This is always, hands-down, an awesome race. Take the excitement of a short track paired with the excitement of night racing, and you've got one heck of a show on a Saturday night. Richmond is a touch different than the other short tracks, being that it's a ¾ mile track instead of a half-mile. It lends itself to more grooves and a little more racing room, but the competition remains stiff as drivers still have to battle lap traffic throughout the better part of the race. Richmond plays a lot on tires and track position, with the latter being a predominant factor. This is a short track that drivers can actually pull away at. It's one of those places that drives almost like an intermediate but still has the quirks of the short tracks, with just enough banking to give the guys some speed out of the corners, unlike Martinsville.
When it comes to winners at Richmond, we have a lot of drivers to choose from. First and foremost, we have to consider 3-peat Brad Keselowski. He's on quite the run. Keselowski is a proven long track and intermediate track driver. He doesn't have the best record, but he does have a win here from back in 2014. I don't know if this is his weekend, though.
There are a lot of different drivers that have a chance this weekend, but I think that Kyle Busch is the guy to beat. He had a decent run last weekend at Vegas. He's a multiple-time winner at Richmond, and he's one of the "Big Three" drivers this year. This guy knows when he needs to push the limit and Richmond is a place that he needs to do it. It's a great opportunity to secure his spot in the next round really. Kyle Busch understands Richmond and knows how to get around this place. He knows how to utilize his equipment in this scenario. He knows how to save his tires and how to lap people here. Wait for him to get to the front of the pack and to start the lapping field pretty early. Here's a rundown of your potential winners coming this weekend:
My Pick to Win: Kyle Busch
Middle of the Road Pick: Kyle Busch
Dark Horse Prediction: Jamie McMurray
Jamie McMurray is a solid pick on the short tracks. These are some of his specialties. He's typically pretty good at Martinsville. He's one to watch and was having a decent day last weekend…until he didn't. I think that you can expect Jamie to put up a bit of a fight this weekend. Kyle Larson has won here before and has had a solid year thus far. He's going to be a force to be reckoned with. Kyle Busch is the defending winner, and Kyle Larson is the winner previously, Fall of 2017.
Bet V's picks to win the Federated 400 or toss them in NASCAR driver vs. driver match-up bets at MyBookie!
Here are your current top 16 after last week's race:
1. Brad Keselowski
2. Martin Truex Jr.
3. Kyle Busch
4. Kevin Harvick
5. Joey Logano
6. Kurt Busch
7. Ryan Blaney
8. Kyle Busch
9. Aric Almirola
10. Austin Dillon
11. Clint Bowyer
12. Alex Bowman
13. Jimmie Johnson
14. Chase Elliott
15. Erik Jones
16. Denny Hamlin
As you can see, Jimmie Johnson, Chase Elliott, Erik Jones, and Denny Hamlin are all below the cutoff line. They've all got 2 races to get their acts in gear and make up those points to get into the top 12. Johnson is 6 points back, Elliott 9 points, Jones 19 points, and Hamlin 20 points. This weekend is sure to throw a wrench at these drivers as they battle the demons of a short track. Stay tuned for an exciting night of short track racing and drivers racing their hearts out for a spot in that coveted top twelve.
Looking to bet on a varity of sports including NASCAR, NFL and MLB? Check out Intertops for the best bonus for newbies!
<aside><!-- [et_pb_line_break_holder] --><div class="widget105"><!-- [et_pb_line_break_holder] --><h4 class="cash">Best Sportsbook Bonuses</h4><!-- [et_pb_line_break_holder] --><div class="widgetlist"><!-- [et_pb_line_break_holder] --><div class="col1"><!-- [et_pb_line_break_holder] --> <a href="https://www.predictem.com/out/IntertopsB"><img src="https://www.predictem.com/wp-content/uploads/2018/04/intertops.png" width="" alt="Bovada" /></a><!-- [et_pb_line_break_holder] --></div><!-- [et_pb_line_break_holder] --><div class="col2"><!-- [et_pb_line_break_holder] --><span class="list"><b>50% Cash</b></span><br><!-- [et_pb_line_break_holder] --><span class="list">4x Rollover</span><!-- [et_pb_line_break_holder] --> </div><!-- [et_pb_line_break_holder] --> <div class="col3"><!-- [et_pb_line_break_holder] --><a href="https://www.predictem.com/betting-sites/intertops/"><button class="btn-widget">Review</button></a><!-- [et_pb_line_break_holder] --></div><!-- [et_pb_line_break_holder] --></div><!-- [et_pb_line_break_holder] --><div class="widgetlist"><!-- [et_pb_line_break_holder] --><div class="col1"><!-- [et_pb_line_break_holder] --> <a href="https://www.predictem.com/out/BovadaB"><img src="https://www.predictem.com/wp-content/uploads/2018/04/bovada.png" width="" alt="Intertops" /></a><!-- [et_pb_line_break_holder] --></div><!-- [et_pb_line_break_holder] --><div class="col2"><!-- [et_pb_line_break_holder] --><span class="list"><b>50% Cash</b></span><br><!-- [et_pb_line_break_holder] --><span class="list">10x Rollover</span><!-- [et_pb_line_break_holder] --> </div><!-- [et_pb_line_break_holder] --><div class="col3"><!-- [et_pb_line_break_holder] --><a href="https://www.predictem.com/betting-sites/bovada/"><button class="btn-widget">Review</button></a><!-- [et_pb_line_break_holder] --></div><!-- [et_pb_line_break_holder] --></div><!-- [et_pb_line_break_holder] --><div class="widgetlist"><!-- [et_pb_line_break_holder] --><div class="col1"><!-- [et_pb_line_break_holder] --> <a href="https://www.predictem.com/out/GtbetsB"><img src="https://www.predictem.com/wp-content/uploads/2018/05/gt-bets.png" width="" alt="GtBets" /></a><!-- [et_pb_line_break_holder] --></div><!-- [et_pb_line_break_holder] --><div class="col2"><!-- [et_pb_line_break_holder] --><span class="list"><b>100% Cash</b></span><br><!-- [et_pb_line_break_holder] --><span class="list">20x Rollover</span><!-- [et_pb_line_break_holder] --> </div><!-- [et_pb_line_break_holder] --> <div class="col3"><!-- [et_pb_line_break_holder] --> <a href="https://www.predictem.com/betting-sites/gtbets/"><button class="btn-widget">Review</button></a><!-- [et_pb_line_break_holder] --></div><!-- [et_pb_line_break_holder] --></div><!-- [et_pb_line_break_holder] --><div class="widget-footer"><a href="https://www.predictem.com/best-sportsbooks/bonuses/">See all sportsbook bonuses</a></div><!-- [et_pb_line_break_holder] --> </div></aside>
<div style="width:340px; margin: 0 auto;"><!-- [et_pb_line_break_holder] --> <a class="twitter-timeline" data-width="340" data-height="500" data-link-color="#008156" href="https://twitter.com/PredictemPicks?ref_src=twsrc%5Etfw">Tweets by PredictemPicks</a> <script async src="https://platform.twitter.com/widgets.js" charset="utf-8"></script><!-- [et_pb_line_break_holder] --></div>