Folds of Honor QuikTrip 500 Value Picks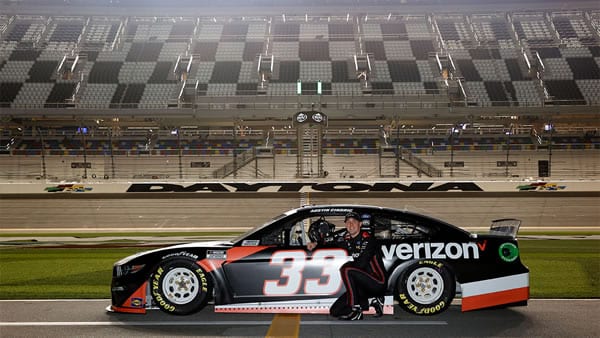 Race: Folds of Honor QuikTrip 500
Date: Sunday, March 21, 2021
Track: Atlanta Motor Speedway
Time: 3 pm ET
Channel: FOX
What Did We Learn From Last Weekend?
Talk about an amazing restart! Martin Truex Jr. won his first race in a total of 31 starts at Phoenix. Not many saw that coming, to be honest. The Penske drivers were strong, but no one could beat Truex, who led the final 25 laps for a total of 64 laps led in the entire race. Joey Logano finished in the runner-up spot, followed by Denny Hamlin, Brad Keselowski, and Chase Elliott to complete the top 5 spots. From the beginning, it was really fun to watch these guys cut through the dogleg. Without the "below the line" rule that we see on the superspeedways, drivers often take advantage on wide tracks like these to create their own lines of momentum outside of the typical "high" or "low." Especially with the dog leg configuration here at Phoenix, there were times we saw the field four, five, and even six wide coming through the dogleg. Surprisingly, there wasn't a caution until the competition caution came out at lap 31. Now, after that point, we have a little bit of a rougher restart. It didn't take long before the caution was back out. After only a few green lap passes, Alex Bowman caught the wall on lap 46, bringing out the caution."
Overall, though, there were actually fewer cautions than we are used to seeing in this race. That being said, there was also a good amount of green flag passes made during the race. In fact, there were more green flag lead changes during this race since any race after 2012. The margin of victory for Truex Jr. was also the largest since the 2012 race when Jeff Gordon got the win by over 7 seconds. That's clearly the record for this particular track. There were nine different leaders throughout the race, with Joey Logano leading the most laps at a total of 130 but failing to lead the most important one. The runner-up spot isn't so bad, but it's tough when you dominate so much of the race and fail to capitalize on it. Other drivers may not be at the top of the pack each weekend, but they're definitely showing some strength and consistency, namely Christopher Bell. Bell is really giving us something to watch. He's throwing down some top 10 finishes like it's nothing. He came away with a 9th place finish this weekend and seems to be comfortable holding his own in a top-tier group of cars.
Kevin Harvick had a respectable 6th place finish, followed by Kyle Larson and William Byron. Byron did a good job being that he had to start at the rear of the field due to pre-race inspection failure. Ryan Blaney finished out the top 10 spots. You'll notice some bigger names out of the top 10 once again this week as there were a multitude of pit road speeding penalties that really made some teams struggle throughout the day. Kyle Busch was one of those drivers. He did spin as well, which didn't help his case. He came out of the weekend with a dismal 25th place finish. That's definitely not where we are used to seeing him. He'll be looking for some redemption this weekend in Atlanta for sure.
Where Are We Headed This Weekend?
The drivers and teams head east this weekend to Atlanta Motor Speedway for the Folds of Honor QuikTrip 500. This track is a 1.54-mile quad-oval with 24 degrees of banking in the turns and 5 degrees on the straights. With the fairly significant banking and the length of this track, you can imagine that speeds can get quite high here. With the combination of speed and banking, tires are oftentimes a big strategy piece at Atlanta. Drivers need to take care of their tires while crew chiefs make the best calls in terms of 2 or 4 tire stops. It all depends on the length of the green flag runs we see. In the past, Atlanta frequently sees few cautions. The cautions that do come out (other than the competition cautions) typically involve single cars with an engine failure, spin off a turn, or tire failures. We do not tend to see many wrecks involving multiple drivers as the field spreads itself out throughout the race. Atlanta will show us a race of speed and perseverance where the drivers will need to get to the front and stay there.
Additionally, due to the length of this track, pit road penalties have to be avoided. Getting behind here is not ideal and very often difficult to come back from. After the penalties at Phoenix, drivers will need to be extra cautious about their pit road speeds here at Atlanta.
Odds and Value Picks
When it comes to picking a winner here, I'm really looking towards the Penske garage. Both Joey and Brad have had strong runs lately. Keselowski is coming off a top 5 run at Phoenix. He's also got two wins in Atlanta. His career at this track is pretty fantastic, honestly. With a total of 12 career starts here, he's had 8 top 10 finishes. Of those, 2 are top 5s, and 2 are wins. The four finishes outside of the top 10 were due to engine failure or accidents. Keselowski can very likely get his first win of the season this weekend. I see him really hunkering down and being determined and motivated to get his first win early on. Let's take a look at your potential winners heading into Sunday's race:
Favorite: Brad Keselowski - You can bet him at +700 to win or -265 to finish in the top 10 at Bovada Sportsbook!
Mid-Range Pick: Kyle Larson
Dark Horse: Austin Cindric
Cindric is making his second Cup Series start in the #33 Ford for Team Penske this year. Cindric is coming off a win in the Xfinity Series in Phoenix and has also nabbed the pole for the Xfinity race at Atlanta. This kid's good. He certainly still has a learning curve, but he's got the skills. I think that the veteran drivers will have to have him on their radar during the race. He will likely make his presence known. Kyle Larson is another driver to watch. Although his roster is short at this track, he's got one of the best records here. Being that he took home the win at Las Vegas a few weeks ago is just icing on the cake. Larson is known to be a very strong driver on the intermediate tracks. Look for him to be at the front of the pack on Sunday. Not that he needs to secure a playoff spot seeing as he's already done that, but it never hurts to continue to rack up those wins and gain as many points as possible heading into the playoff rounds. Let's take a look at your top 16 in the standings after Phoenix:
NASCAR Standings
Denny Hamlin
Brad Keselowski
Joey Logano
Martin Truex Jr.
Kyle Larson
Chase Elliott
Kevn Harvick
Christopher Bell
William Byron
Kurt Busch
Michael McDowell
Austin Dillon
Ryan Blaney
Ryan Preece
Kyle Busch
Ricky Stenhouse Jr.
BET YOUR QUIKTRIP 500 PICKS FOR FREE BY SCORING A 100% REAL CASH BONUS ON YOUR FIRST DEPOSIT OF $100 TO $500 AT BETNOW SPORTSBOOK!
Stenhouse might be another driver to keep on your dark horse list for this weekend as well. He has an affinity for Atlanta and tends to have some of his better finishes here. Kyle Busch is another driver that has the potential to have a very successful weekend, as he does every weekend. He will need to drive smarter, though. He keeps getting himself into predicaments that cause him the ability to be competitive. If he can stay off the wall and avoid pit-road penalties, I believe he will have the ability to go for a win and help himself out of the hole he is digging. Denny Hamlin is still our leader, even without a win. He will undoubtedly be successful again this weekend, but as the weeks go on, the other drivers are closing the gap. Keselowski and Larson are coming for him! Stay tuned for a great weekend of racing at Atlanta Motor Speedway!